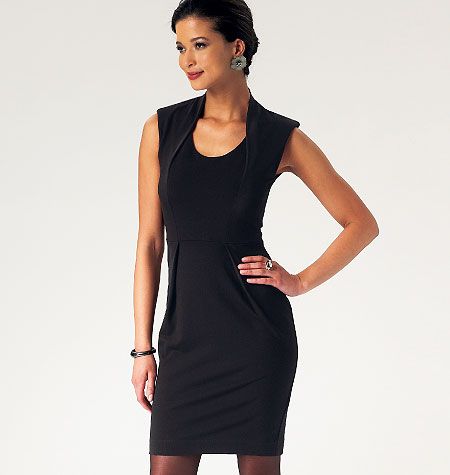 Butterick's latest collection includes fashionable dresses for a variety of people.
Available in Misses' and Petite sizes, pattern 5780 is suitable on many body shapes. The side front bodice extends around the neck forming a collar and the skirt pleats align with the bodice princess seams creating a flattering, long vertical line. Appropriate for two-way stretch fabrics.
Wear pattern 5783, a convertible dress, six different ways. This dress has long sleeves, a cross-over front, and an elastic waist. What makes it convertible are two extra-long pieces sewn into the side-front seams and then wrapped around the body in unique styles. Approximately 4 yards of jersey fabric creates this versatile look.
An empire waist dress available in Misses' and Women's sizes, pattern 5794 has multiple variations. Each pattern view has a shoulder yoke and a waist seam and you choose from three neckline, sleeve, and hem-length options.
A maternity wear ensemble, pattern 5796 includes three fashionable tops, with sleeve variations, and full- or Capri-length pants for the expecting mom. The tops have optional side seam ruching (which helps for progressive size variations) or a front drape that wraps around the front of the body. The pants have an extended waist panel for comfort. Appropriate for two-way stretch jersey or double-knit fabrics.
Be sure to check out Butterick's complete collection for these and other great styles. Are you making one of these featured patterns? What do you love about it?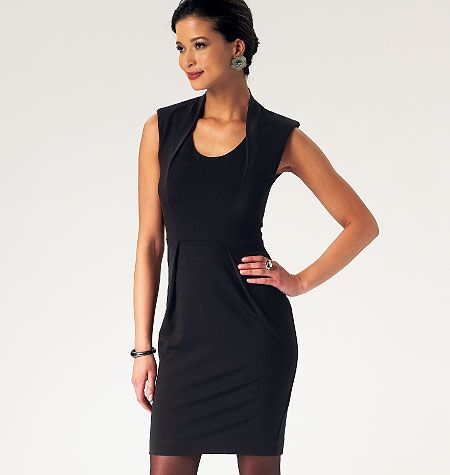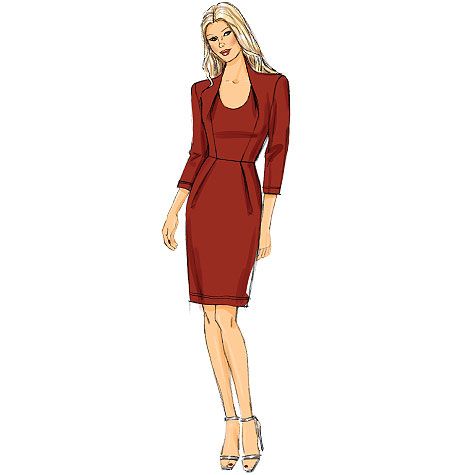 Butterick 5780 three-quarter sleeves