The Winner of the SewStylish Oliso Iron Giveaway is…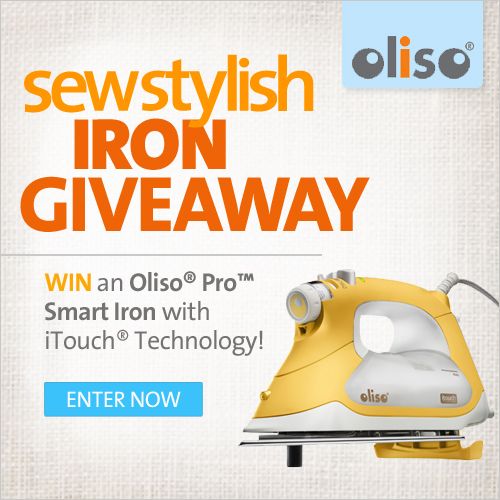 The SewStylish Oliso Iron Giveaway has officially come to a close, and the response was phenomenal! You shared over 580 amazing ironing and pressing tips and techniques. Although they were all great responses, there can only be one winner.
Congratulations to the Threads online member Colorful who was randomly selected as the winner and will be awarded the Oliso® Pro™ Smart Iron TG1600.

Designed for sewers, the Oliso® Pro™ Smart Iron prevents scorches, burns, and tipping with its cutting edge iTouch® technology that allows the iron to lift off, and lower onto, the ironing board by simply touching the handle.
Thank you to everyone who entered our first iron giveaway!
Check out the official giveaway post to read all of the great ironing tips and techniques.