Be Inspired by Stunning Oscar 2014 Fashions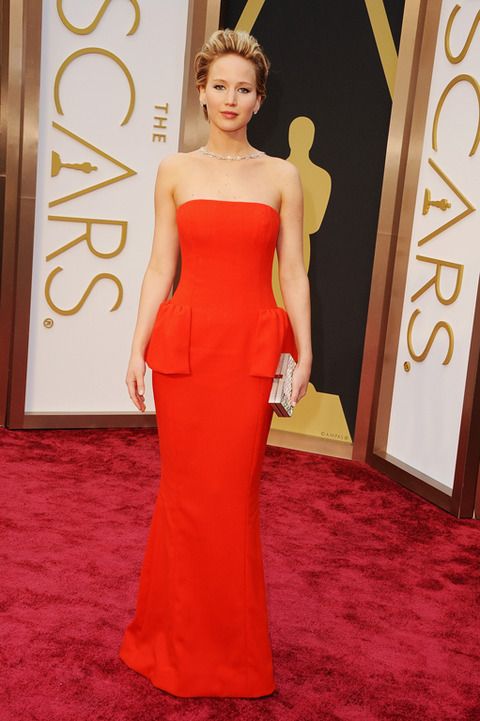 The 2014 Oscars were filled with jokes from the host, Ellen DeGeneres, surprising Academy Award winners, including 12 Years a Slave for Best Picture; musical performances by U2, Pharrell, Pink, and Idina Menzel (or Adele Dazeem, according to John Travolta); and, of course, the latest fashions worn by Hollywood's hottest celebs. It was easy to get distracted this year by the mid-show pizza delivery and Jennifer Lawrence tripping (again!) on the red carpet. But fashion played a starring role, as it does every year.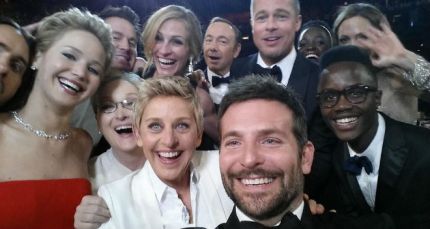 This is the famous "Oscar Selfie" host Ellen DeGeneres tweeted during the live broadcast. It is now the most retweeted post ever.
How many Oscar winners can you spot?
TREND WATCH
Oscar dresses are a great way to inspire your sewing and stay up to date with today's trends. Now, I'm not saying you should pull out striped tights and ruby slippers to match those worn by Whoopi Goldberg as she paid tribute to the 75th anniversary of The Wizard of Oz, but an awards show is a great way to inspire your future color, fabric, and silhouette choices.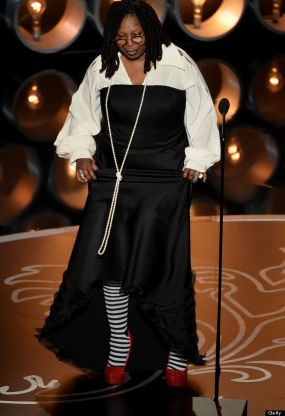 COLORS
Gem colors are huge this year! At least partial credit for this trend could go to the color Emerald, last year's Pantone color of the year, and Viola Davis' choice for her Oscar gown. Jennifer Lawrence also went with a gem this year and wore a strapless ruby dress. Deep sapphires were worn by Amy Adams and Sandra Bullock. Kevin Spacey and Jim Carrey also went in a daring direction with dark blue tuxedos. Beautiful metallic dresses worn by Angelina Jolie, Emma Watson, and Jennifer Garner also turned heads.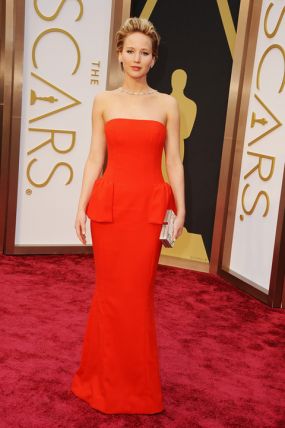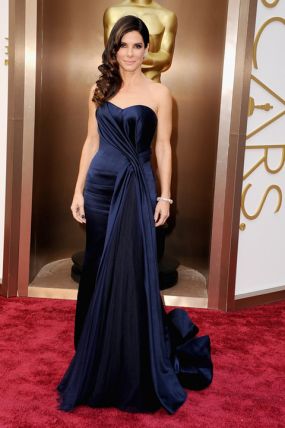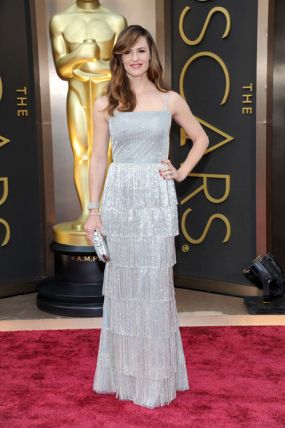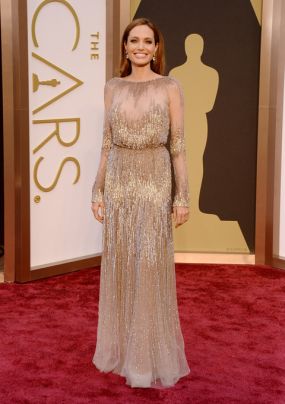 EMBELLISHMENTS
Sheer panels are a big hit with designers. Whether you choose an illusion top, lace, or see-through inset, don't be afraid to mix it up and be a little daring. Or add surface embellishments like jewels or flowers to your garment, as seen on Anne Hathaway and Cate Blanchett.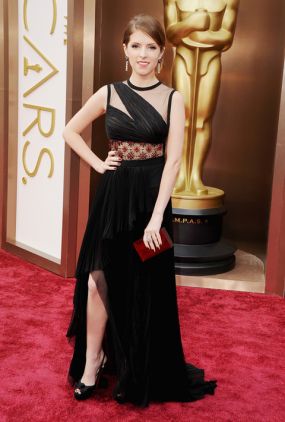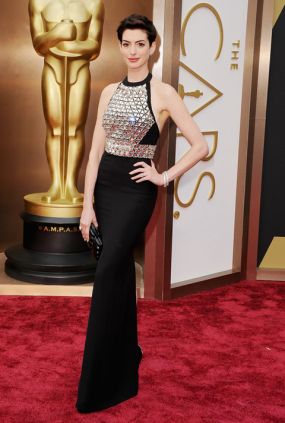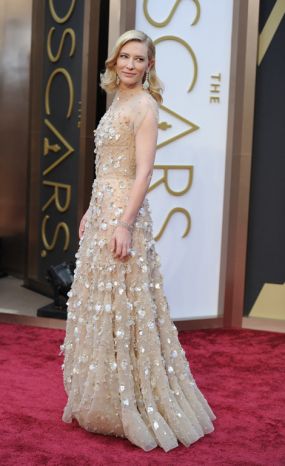 SILHOUETTE
Say goodbye to those poufy ball gowns and welcome the sophisticated, fitted, sleek silhouette worn by so many actors at the Oscars. This silhouette features a cinched waist released into a flowing skirt or mermaid tail. It has a simple elegance, allowing you to be more daring with color or fabric choices.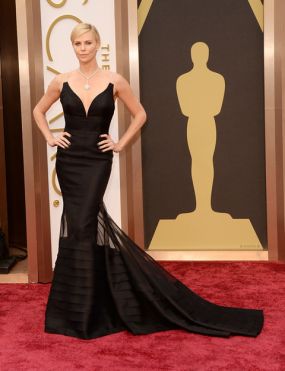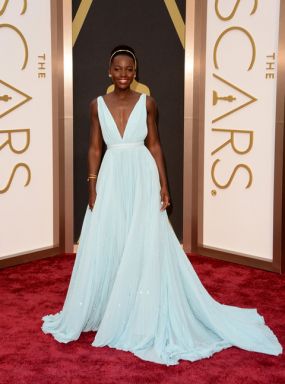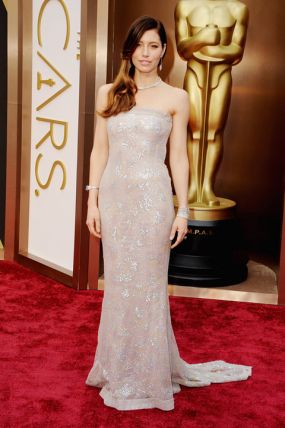 Which dress inspired your creative mind? Are there any new trends you're going to try out in your sewing room? What did you think of the color choices? Post your opinions in the comments below!
Photo credits: Whoopi Goldberg via Getty Images and HuffingtonPost.com. All others are courtesy of TMZ.com.