Make a Mary Poppins-Style Carpetbag: Part 2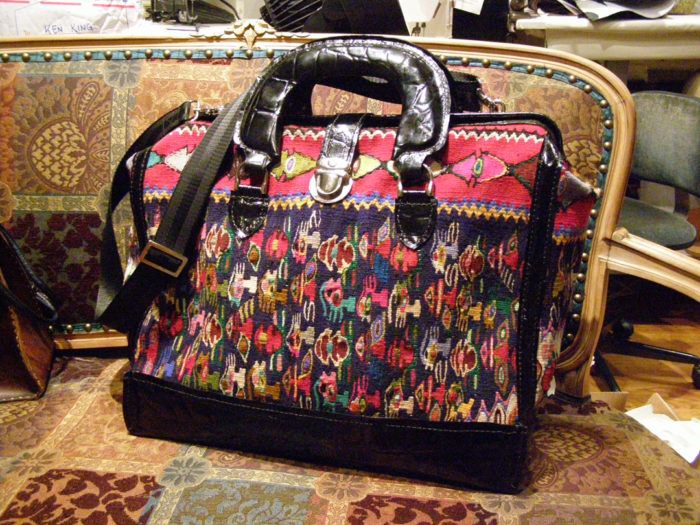 With the carpetbag almost complete, it's time to add the lining and install the frame and handles. For the lining, I chose an aubergine vinyl for the color and for economy. Lining the bag with leather, at least the one I wanted, was way too expensive.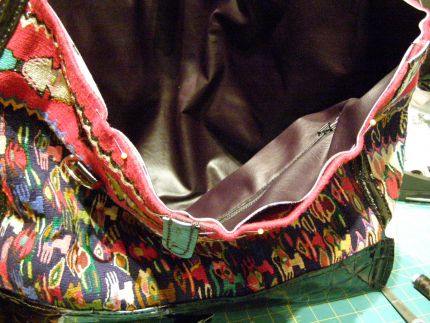 The lining has a zippered pocket on one side for more storage.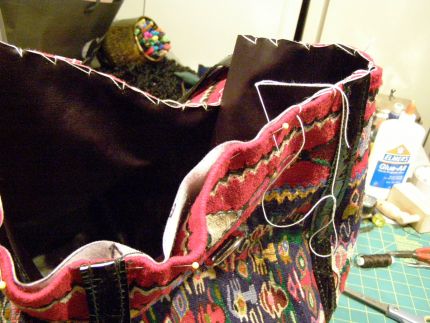 A quick whipstitch of the edges holds the lining to the bag until the frame goes on.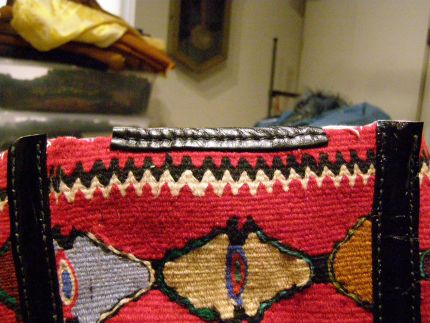 On the ends, I wanted a nice finish for the little bit of bag that wouldn't get sewn into the leather that covers the frame. I chose a small portion of hand-sewn kidskin.
 The frame installation is next.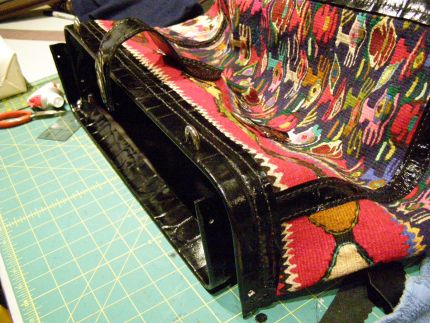 Again, I used the glue to secure the bag to the frame before stitching. The stitching goes through all layers to hold everything in place.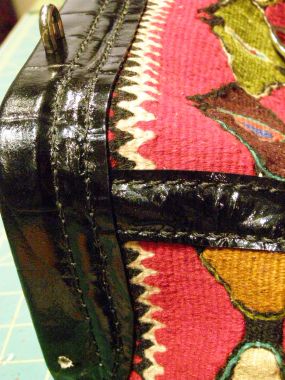 For the outer portion of the frame I used a double row of stitching.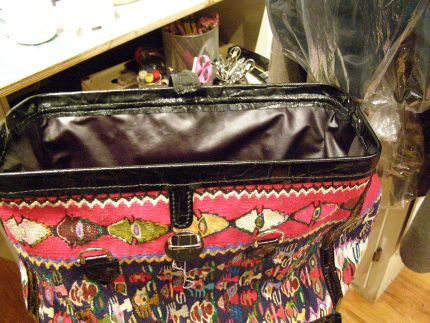 On the underportion of the frame, one row of stitching was used.
The frame encloses and finishes the lining at the top edge of the bag.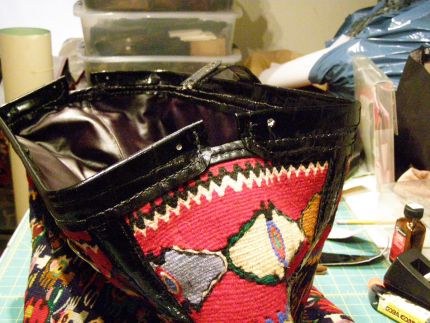 Once both sides of the frame were sewn, it was time to set the rivets that make the hinge.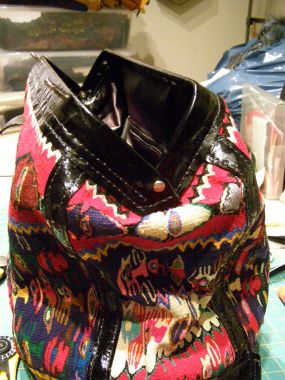 Here's the frame, with both rivets set.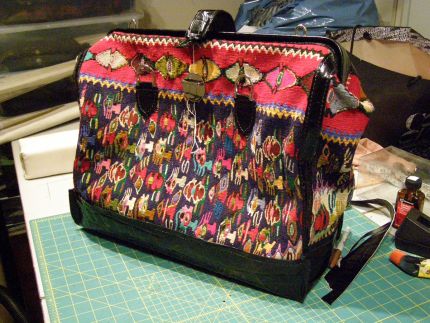 Now this is starting to look like a bag!
For carrying the bag, I had in mind so-called "rouleau" handles. However, when I considered the scale of this bag, the rouleau handles looked, well, dinky. So I chose shaped handles.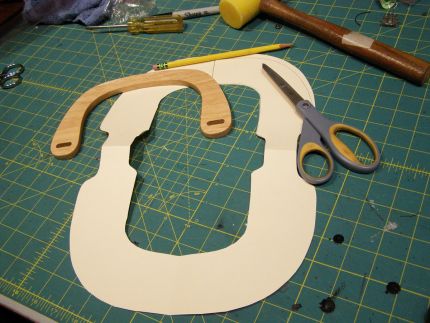 For this I used a purchased set of wooden handbag handles, and made my pattern to cover them.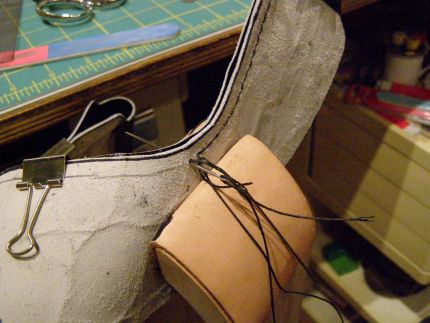 This involved a stitched-and-turned seam on the underside of the handle. Again, the hand stitching.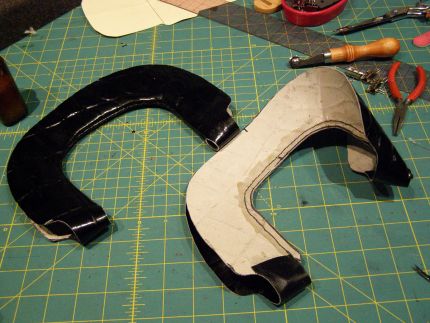 Here are the handle covers, one turned right side out and the other one partially turned.
Start your 14-day FREE trial to access this story.
Start your FREE trial today and get instant access to this article plus access to all Threads Insider content.
Start Your Free Trial
Already an Insider? Log in