Sewing Tip: No More Scratchy Zipper Ends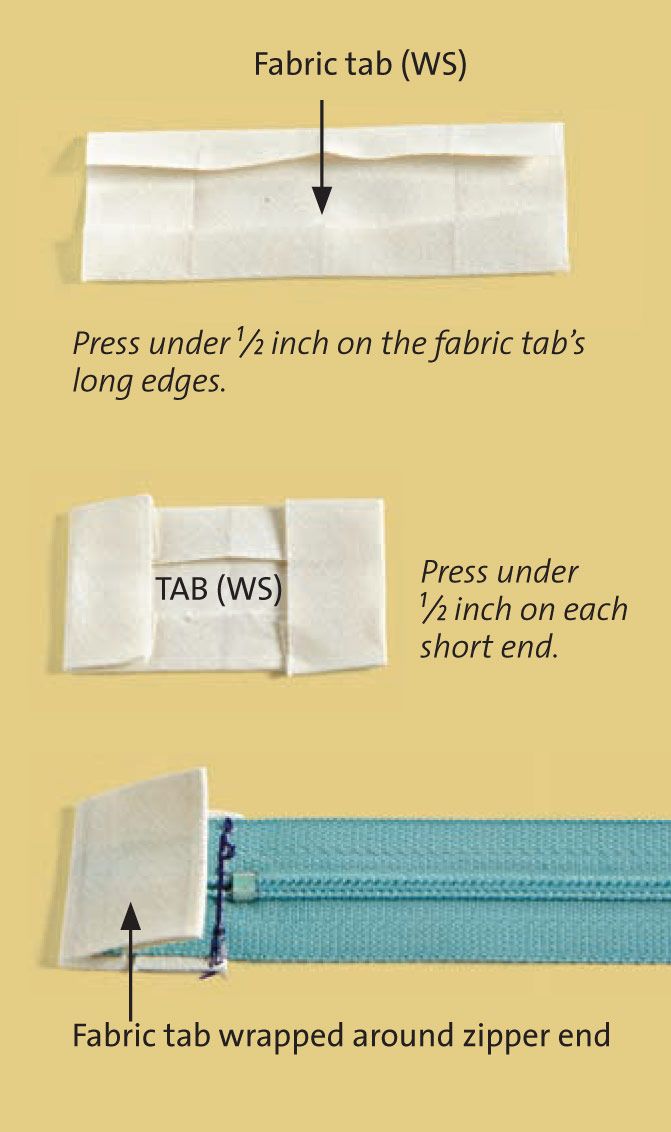 This sewing tip was originally featured in Threads #174, Aug./Sept. 2014.
It's common to have to shorten a zipper to fit a garment opening. Unfortunately, this can leave you with a scratchy cut end. Even an uncut zipper can irritate your skin. You can wrap the zipper end in a fabric tab to add a nice finishing touch and make your garments more enjoyable to wear. Here's how to do it.
Cut the zipper at least 1-1⁄2 inches from the new zipper stop point. Cut a small fabric rectangle 1 inch wider than the zipper's width by four times the zipper's width.
Turn under both long edges 1/2 inch and press neatly. Press under 1/2 inch on each short end. Fold the fabric tab in half, wrong sides together, and press.
Align the fabric tab's middle pressed fold, right side up, over the zipper's cut end, wrong side up. Stitch across the fabric tab's folded short end on the zipper's wrong side. Wrap the fabric tab around the zipper end to the right side.
Align the remaining folded short end with the first line of stitching and sew along all four edges, stitching through the fabric tab and the zipper tape and pivoting at each corner. Trim the stray threads.
—Tasia Pona, owner of Sewaholic Patterns, SewaholicPatterns.com