Reader Tip: Remove Fabric From Stash With Ease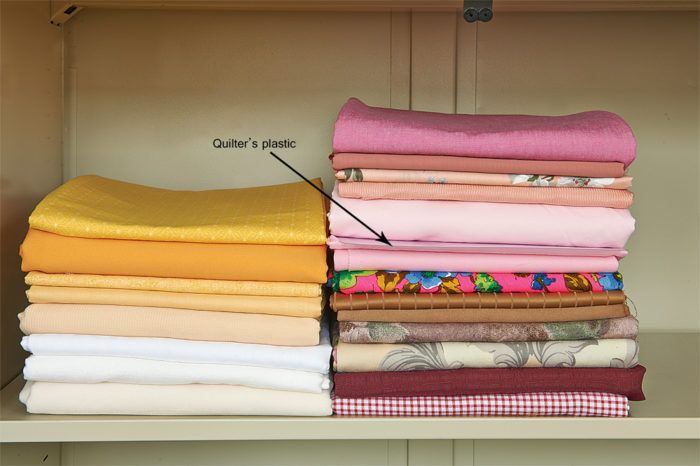 This reader-submitted tip was originally featured in Quick Stuff to Quilt (Fall 2014).
My fabric stash is stored on shelves with one folded fabric piece on top of another. To make it easy to remove one piece without upsetting the rest, I insert a 12-inch by 18-inch sheet of smooth, stiff quilter's plastic under the fabric I'm removing and another sheet above it. The smooth plastic slides in easily, and I can slip out the selected fabric without upsetting anything else. When I return fabric to the stack, I use this process in reverse. It works beautifully.
-Angelita S. Woodworth, Orange, California

---
Submit your tip!
At Threads magazine, we're always on the hunt for smart tips, tricks, and solutions to help you sew smarter, better, and faster. Send us your great ideas for a chance to be featured in the magazine's Tips department.
Tips can be emailed directly to Threads or mailed to Threads Tips, P.O. Box 5506, Newtown, CT 06470.
We pay for any tips published in our magazine.