4 Steps to Sew Tiny Bias Tubes
Use this handy technique to sew small bias tubes for embellishment and garment structure.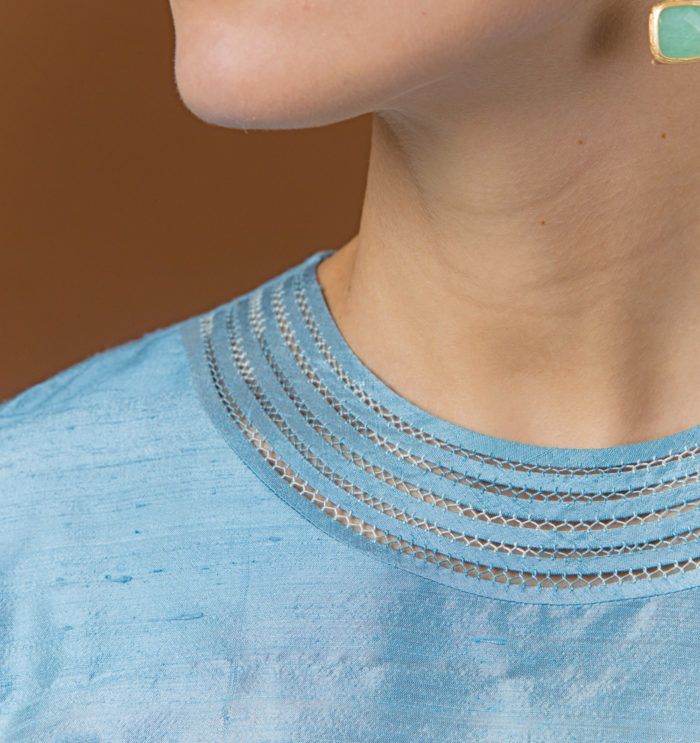 Use the steps below to create tiny round bias strips with this excerpt from "Embellishments: Fabric spirals adorn a belt," Threads #124, by Anna Mazur.
Four Steps:
You'll need at least two bias tubes to make spaghetti straps for a dress, and more to create decorative straps. It's easier to achieve uniform results if you complete each step for all of the tubes before moving to the next step.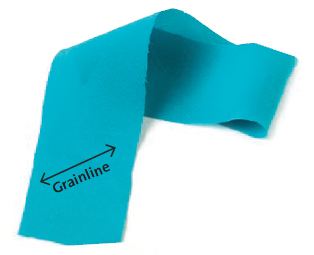 1. Cut fabric strips on the true bias. Bias strips stretch 10 percent to 30 percent. For most straps, cut strips that are 1 inch to 2 inches wide and 12 inches to 24 inches long. The seam allowance provides the filler for your turned tubes, or cord, so the size of the finished cord and the weight of your fabric play a role in how wide to cut your bias strips. Experiment with bias scraps to establish the perfect width.
2. Fold a bias strip in half, right sides together. Using a 1-mm to 2-mm stitch length, start with your needle positioned two times the width of your finished tubes, or cord, from the folded edge. As you sew, taper immediately toward the fold into the intended cord width for the length of the strip. For ultrathin tubes, stitch 1⁄16 to 3⁄32 inch from the fold. Keep the strip taut by pulling both ends in opposite directions as you sew, intentionally stretching the strip.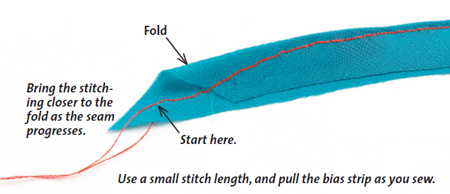 3. Turn the tube. Anchor a sturdy, doubled, knotted thread, which is cut longer than the tube, in the "funnel" end of your strip. Then push the eye end of the needle into and through the tube to turn it right side out and into a cord.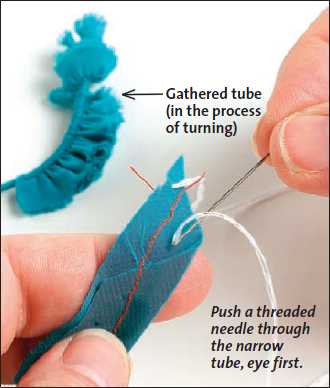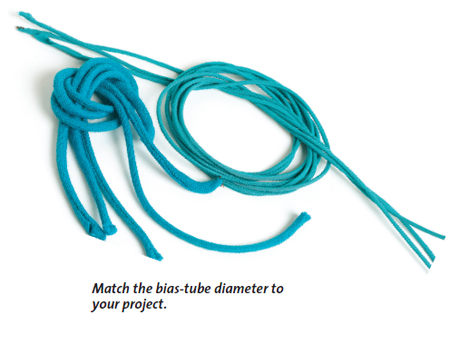 4. Stretch the tube. This is a method used by couture expert Claire Shaeffer. Wet the turned tube and stretch it to eliminate bumps and further reduce its diameter. Keep the cord taut, and position the seam straight along the top. Pin both tube ends to your ironing board, and let dry overnight.

To smooth and narrow bias tubes, spray them with water, then stretch and pin them until dry.
Will you try this technique for creating delicate bias tubes? If so, how do you plan to incorporate them into a sewing project?
For more on bias tubes, become a Threads Insider to read "Airy Rouleau," Threads #177 (February/March 2015), in which Jane Conlon shares her techniques for embellishing garments with tiny bias tubes that are held together in curved designs by decorative stitching.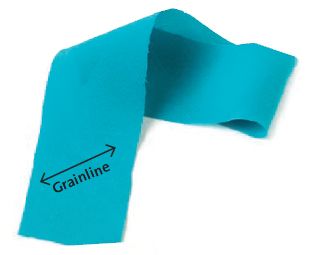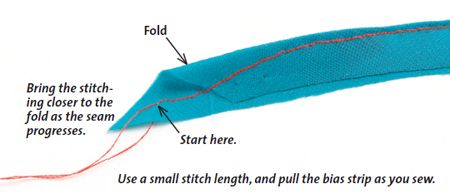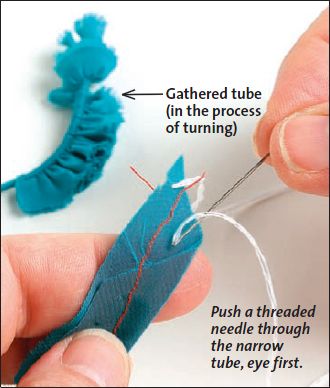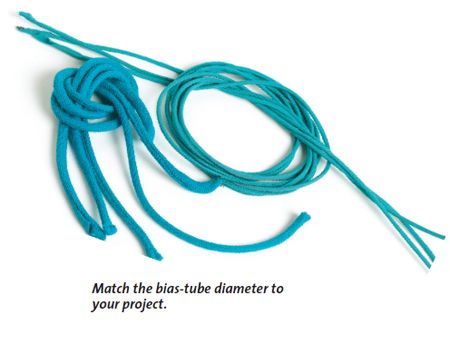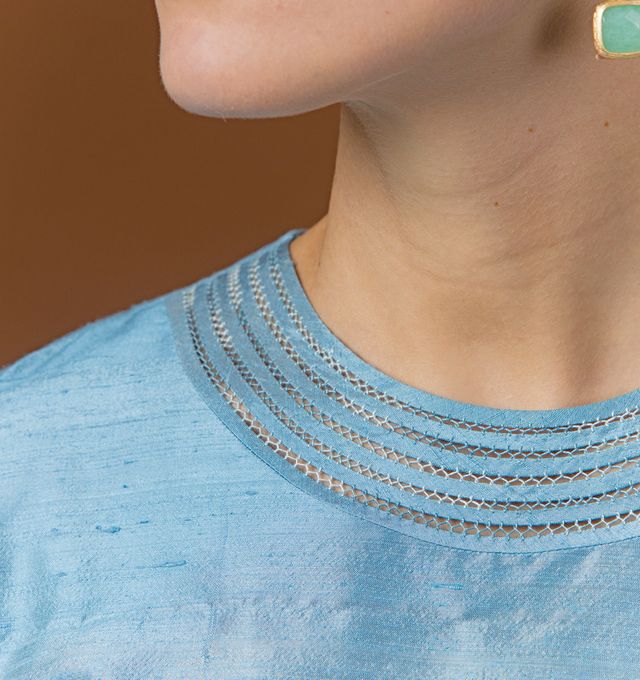 With this technique, you can create round bias tubes or flat bias tubes as pictured here. For more on the bias rouleau seen in this photo, pick up Threads #177 (March 2015). If you're a Threads Insider, click here to read the full story.