The Winners of The Couture Skirt Book & DVD Set are…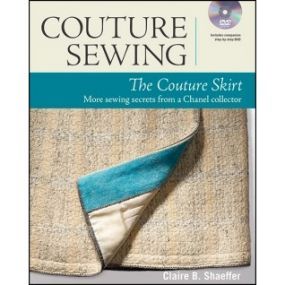 Congratulations to these four lucky winners! Karen_Rae, GreyRabbit, CeceLopez, and Yaminalara were each randomly selected to receive a copy of Couture Sewing: The Couture Skirt by Claire Shaeffer. Claire provides all they'll need to know to create their own unique Chanel skirt. Claire spent years studying Chanel originals, and she shares her extensive couture knowledge throughout the book's pages. You can't find this exclusive information anywhere else.
You can read the winners' comments and learn more about Claire's new book in the Giveaway contest announcement.
Congratulations again from the entire Threads staff!