Profiles in Sewing: Vilma Mare
A designer's fiber artistry celebrates indigenous cultures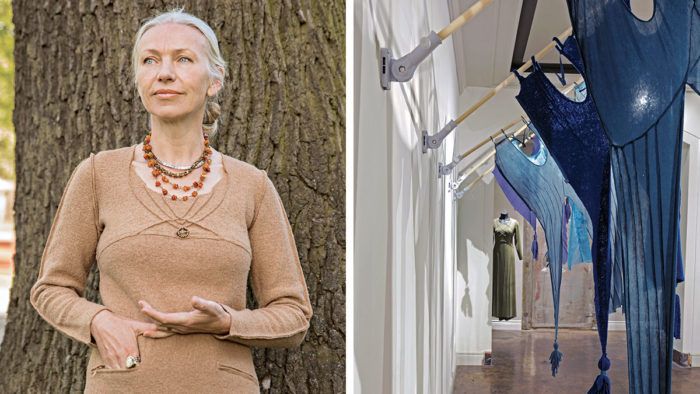 Fashion is a powerful means of self-expression. For Vilma Mare, originally from Lithuania, her designs are an extension of her culture and her identity. She has a studio open to the public by appointment in Copake, New York. Much of her work is done in natural fibers—boiled wool and felt—and feature exposed seams and tucks for a deconstructed look. Vilma shows her work at craft shows around the country, in exhibitions around the world, and at VilmaMare.com.
Her work has been featured in museums in Lithuania, France, Japan, and the United States. She received a Sustainability Award from the Smithsonian Institution's Honoring the Future: Creating Climate SmART Communities research initiative in Washington, D.C., in 2018. Threads spoke with Vilma to learn more about her designs and how her Baltic origins influence her work. Learn Vilma's technique for making shaped tucks here.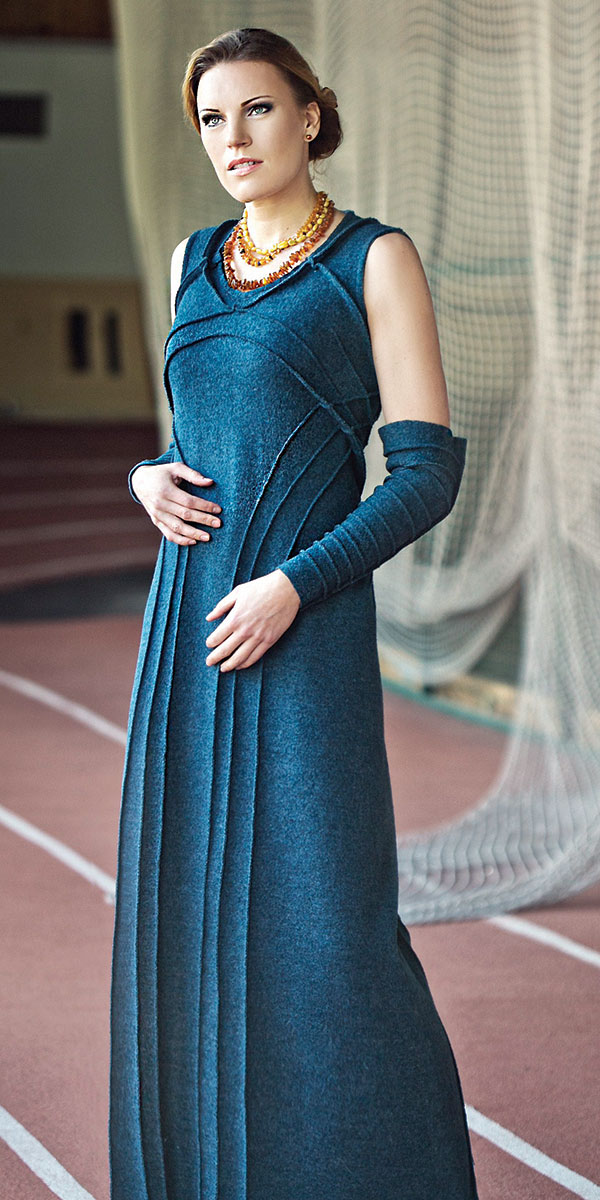 Threads: How did you become interested in sewing?
Vilma Mare: I befriended fashion early in my life because a dress was able to disguise my teenage insecurities. Fashion is a sweet liar, helping one to look and feel great even when the rest isn't all right at all. My mother bought me a mechanical sewing machine for my 16th birthday, and I have been a dedicated seamstress ever since.
TH: How would you describe your design aesthetic?
VM: My design motto is "functional décor," where textural seams shape clothes. This approach emerged from the deconstruction school of fashion design in the 1990s. I was influenced by the Japanese designers Rei Kawakubo and Yohji Yamamoto. From there, I developed my own construction and textural sewing technique that enables me to create a custom fit for each customer.
I promote the aesthetics of the indigenous Baltic people, which speak of harmony between mankind and nature. Their symbols are eloquent. I like meaningful lines and compositions, and this logical visual thinking within simple forms represents God, man/nature, and the underworld. The vertical lines of my garments not only slenderize one's figure, but they also promote inner connections with the earth and ether. I include the phrase "Baltic style" on my garment labels for another reason: I use mainly boiled wool, felt, and viscose knit fabrics, which are suitable for colder seasons and climates.
TH: What is your favorite sewing technique?
VM: I most enjoy a technique I frequently use in creating in my garments, which I call "architectural deconstruction." It uses textured tucks to add interest and shape a garment.
TH: How do your Lithuanian roots influence your sewing?
VM: Tremendously. The last breakthrough happened when I moved away from what I considered meaningless decorative stitches to meaningful textural compositions depicting peaceful and protective indigenous symbols. They still work as darts but now carry a readable, positive message. I call this "beauty that protects."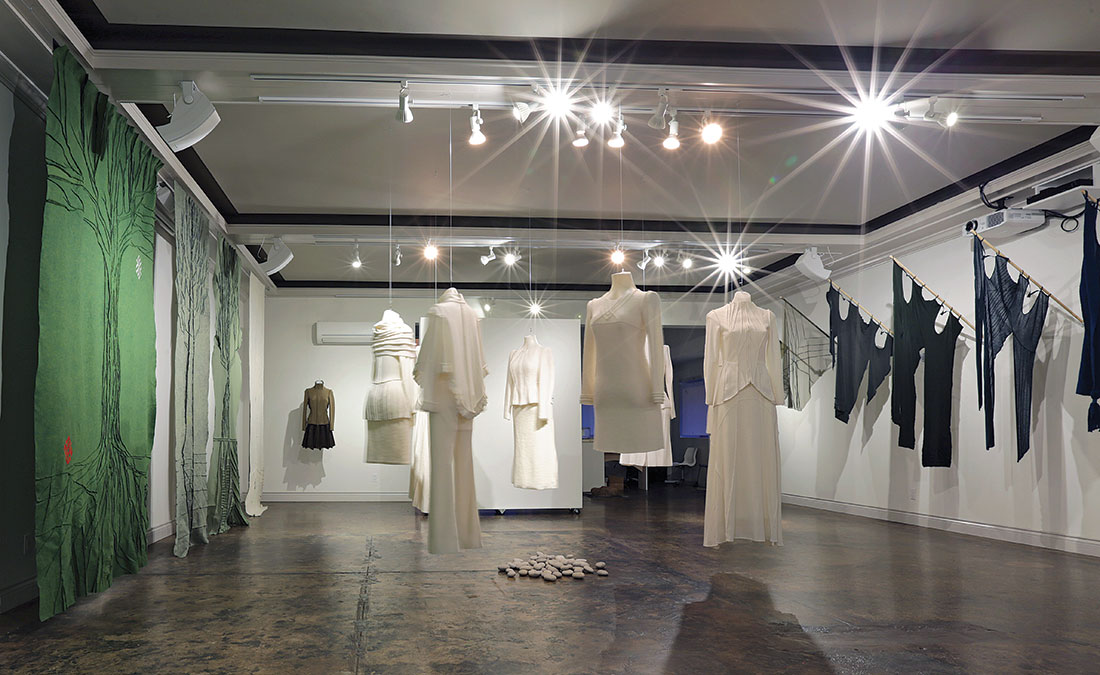 TH: Why did you decide to open your own store?
VM: Selling wholesale to other stores was a dead end for me. I lost contact with a customer base but gained it back as soon as I opened the doors to my first concept store and gallery in Hudson, New York, 13 years ago.
TH: You frequently present fiber art installations in Lithuania and other locations. What is the process to create an installation?
VM: After getting accustomed to a new space, I lay out an area for a "sacred grove" of my felt relief compositions of trees. They can be suspended as tapestries on the walls or used as a partition. Since colors reduce or enlarge the depth of fi eld, these tree compositions are arranged in a space accordingly. My goal is to achieve the feeling of being in a temple by displaying textiles with hand-embroidered indigenous symbols and sacred geometry.
For my exhibition Queen of Serpents, which appeared in The Foundry for Art Design + Culture in Cohoes, New York, I dressed and arranged mannequins in a circle to mimic a fi re ritual. In the middle of the circle, I suspended a dress that resembled flames as a wall relief composition. In Lithuanian, the word for ritual, apeiga, comes from the meaning of walking around or processing around something important.
Erica Redfern is Threads' assistant editor.