The Transformation Challenge: One Garment, Two Looks
Winning designs that morph into something new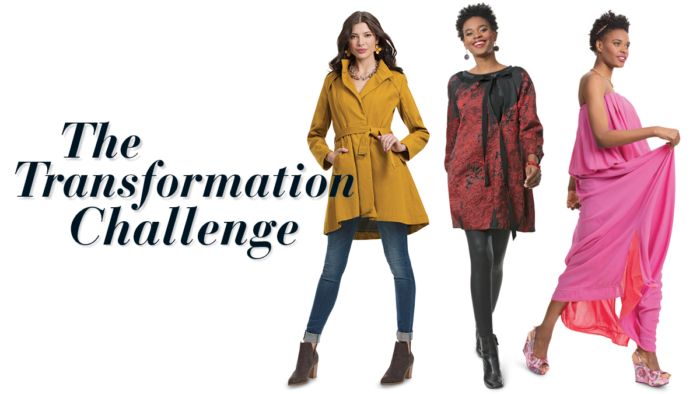 Each year, Threads sets a design theme for the members of the Association of Sewing and Design Professionals. In 2019, we asked the competitors to express the idea that, just as caterpillars transform into butterflies, change is good. The garments and ensembles they created had to be wearable in at least two ways. Any piece that was taken off one view had to be included in the alternate view, and the transformation had to be made on the runway.
The ASDP members devised many intriguing approaches to execute these metamorphoses, including making garments that are reversible, have interchangeable parts, are layered, or can be worn short or long. To assess the entries, Threads Editorial Director Sarah McFarland and Senior Technical Editor Carol J. Fresia were joined by previous challenge winner Susan Widawski and guest judge and Threads contributor Rhonda Buss. The judges selected four exemplary looks for awards, and the audience voted for an additional piece, based on the runway show presented at the ASDP annual conference in Milwaukee, Wisconsin. Enjoy these multifaceted winning looks.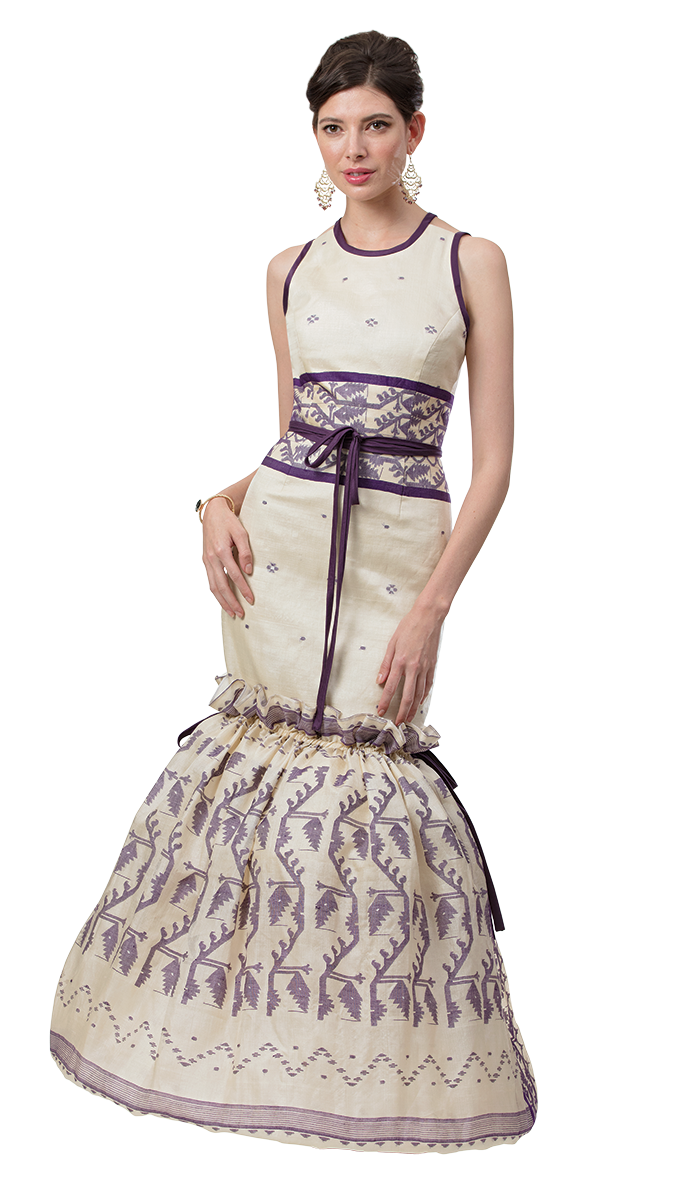 Best Overall
Patty Robison,
Vintage Sari Transformation Dress
Patty, a custom designer from Bellingham, Washington, was inspired by a 6-yard length of sari silk from her stash. Her goal was to create three dresses with completely different silhouettes, each showcasing the lovely textile in a different way.
The first dress is a knee-length balloon dress, sleeveless with a ruffled neckline. The volume is controlled at the front waist by bias-tube ties; this gives the back a cape-like style. A boning hoop floats inside the dress and supports the hem. For the second dress, the elasticized neckline is lowered to high-hip level, creating a classic full-skirted effect, and revealing the bodice of a form-fitting dress with a laced back and wide band at the waist. Finally, the skirt drops farther (near right), placing the ruffle at knee level, for a full-length mermaid silhouette.
The judges were impressed with the garment's beautiful construction and ease of transformation. They also appreciated Patty's thoughtful placement of the fabric's border motifs to accentuate her design.
The sheath dress was based on Simplicity 8330, with a modified neckline and back design. It is underlined and boned for support.
The bindings, straps, bows, and ties are made of purple cotton sateen.
The hem retains its full shape thanks to a boning hoop, which floats unattached within the garment. The skirt is attached at the sheath's hemline and can be raised and lowered to change the silhouette.
Carol J. Fresia has assigned and judged the ASDP design challenge for five years.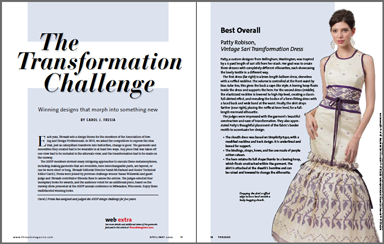 View the full article by clicking View PDF below
View PDF