Fit a Jumpsuit Pattern Based on Your Measurements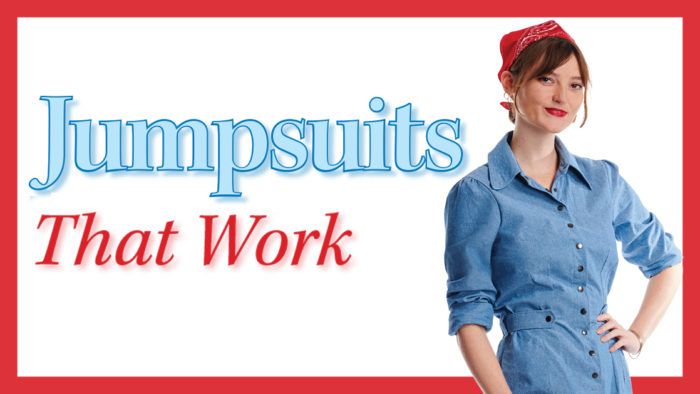 The first jumpsuit was designed in 1919 by the Italian artist Thayaht (a pseudonym of Ernest Michahelles), who named his one-piece garment "La Tuta." It was intended as utilitarian apparel for the working classes, but it was the bourgeoisie that adopted it enthusiastically. Versions of the jumpsuit came and went, from the 1920s through the 1990s. It wasn't until the 21st century that the jumpsuit emerged as a fashionable alternative to a dress or skirt.
Today, jumpsuits are made in various styles from all kinds of fabrics. Current versions can be fitted but not restrictive, chic rather than sloppy. I routinely wear jumpsuits to bicycle; they're comfortable and allow freedom of movement. Like a dress, a jumpsuit offers an easy way to look pulled together while engaging in just about any workday activities.
The key to making a jumpsuit a versatile part of your wardrobe is getting the fit right. A jumpsuit isn't just a top attached to a pair of pants. To have enough ease to bend, sit, or even bicycle, you'll need to ensure the garment has adequate ease in the girth. This is the overall torso measurement, from the front neck down through the legs and up to the back neck. Only one-piece activewear such as swimsuits and leotards call for fitting this body dimension, and many sewers are unfamiliar with it. I'll show you how to take the body measurement and adjust a jumpsuit pattern. Once you achieve a good fit, you'll enjoy making jumpsuits for whatever challenges come your way.
It all started with La Tuta
When Thayaht introduced La Tuta, he expected it to be adopted by Italy's working classes. Instead, Florentine high society showed a keen interest, a trend that upset the antibourgeois designer.
In the 1920s,…
Start your 14-day FREE trial to access this story.
Start your FREE trial today and get instant access to this article plus access to all Threads Insider content.
Start Your Free Trial
Already an Insider? Log in