Bouclé: A Pro's Tips for Sewing This Richly Textured Fabric
A challenging yet forgiving fabric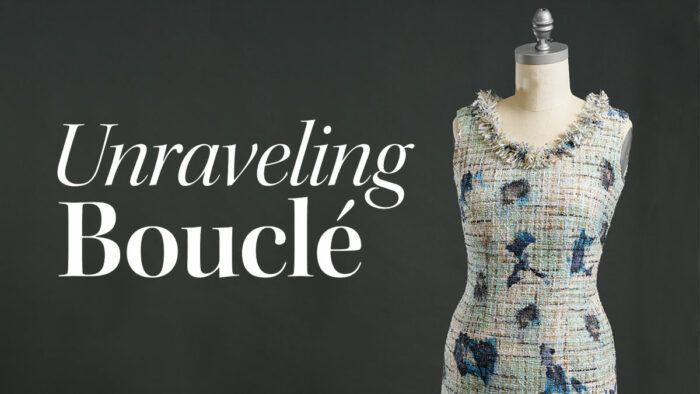 My love affair with bouclé began almost 30 years ago, when I constructed my first jacket. In the years since, I have found it to be the most amazing fabric. If my stitching is not perfect, only I know, as the fabric's texture hides it. When I travel and pack a bouclé dress in a compression bag, I can pull it right out and put it on and it looks like new, no ironing required. My comfort is always assured, as bouclé has amazing drape and molds beautifully to the figure.
Chic versatility
During many years living in the American Midwest, with its distinct winter season, I could be cozy in wool-based bouclés. Now, living year-round in a warm climate, I can still enjoy bouclé with a cotton base.
No wonder Gabrielle "Coco" Chanel fell in love with bouclé, as well. At least one garment made with bouclé is still included in every Chanel seasonal collection.
The earliest form of bouclé was produced by the Linton Tweeds company in Carlisle, England. ("Linton Tweeds," by Claire Shaeffer in Threads #170, Dec. 2013/Jan. 2014, delves extensively into the company's history.) Chanel was introduced to the company in the 1920s and "an association began, which has flourished over the years resulting in the house of Chanel being Linton's biggest and most prestigious customer," according to "History of Linton Tweeds" at LintonTweeds.com.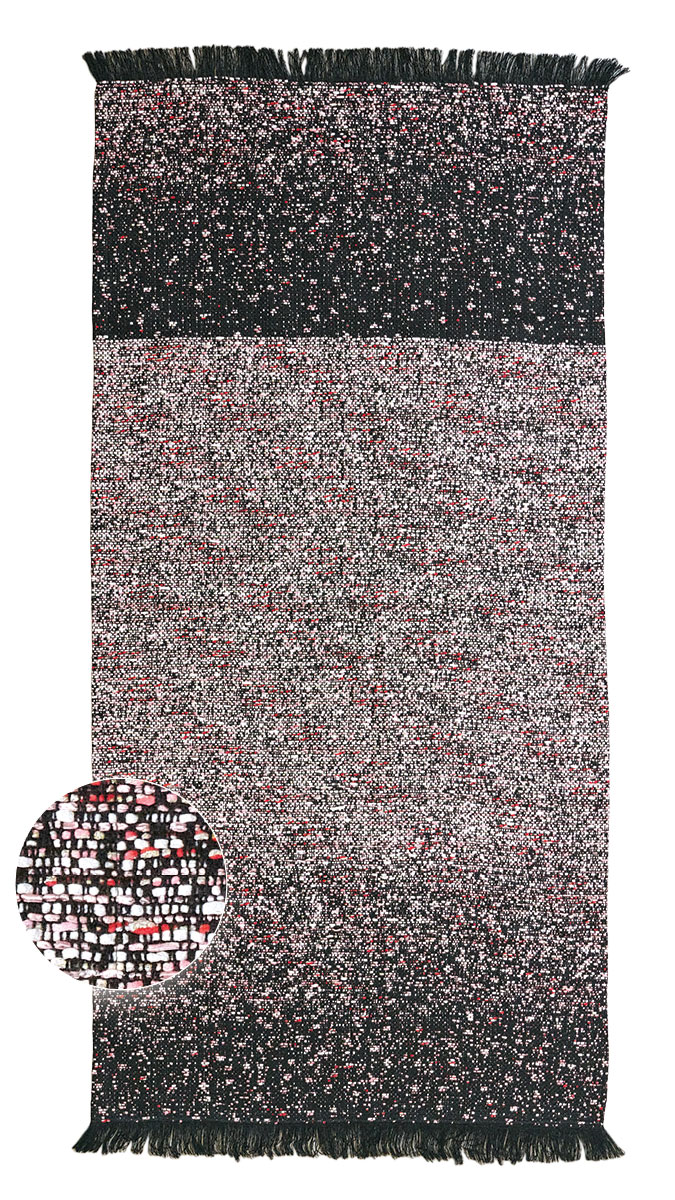 Rich texture
A defining hallmark of bouclé fabric is its fascinating texture, created at least partially from looping yarns. "Bouclé" means circular or looping in French, and it is the term applied to yarns made with deliberate loops emerging from the plies, as well…
Start your 14-day FREE trial to access this story.
Start your FREE trial today and get instant access to this article plus access to all Threads Insider content.
Start Your Free Trial
Already an Insider? Log in