Pattern Review: New Look 6691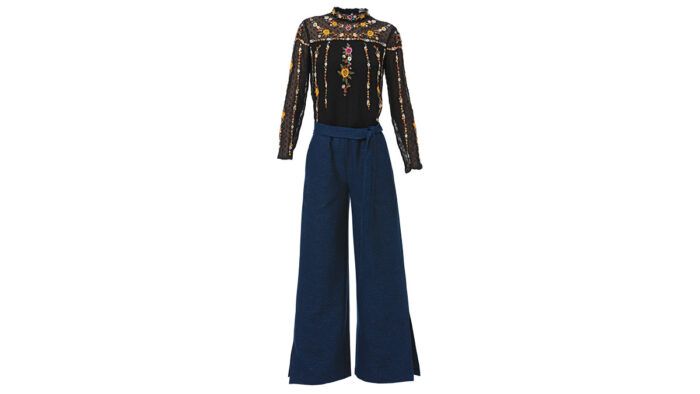 New Look 6691
These basic pants are easy to make and fun to wear. View A has wide legs with a 12-inch slit on the side seams and view B has straight legs. Both contain slanted side pockets and a 1-inch-wide elastic waistband enclosed in a two-piece casing. The casing's lower edge sits at the natural waistline. Comparing the finished measurements to the body measurements shows they include plenty of ease: 4-1/2 inches at hip level. All match points line up nicely. The directions are easy to follow.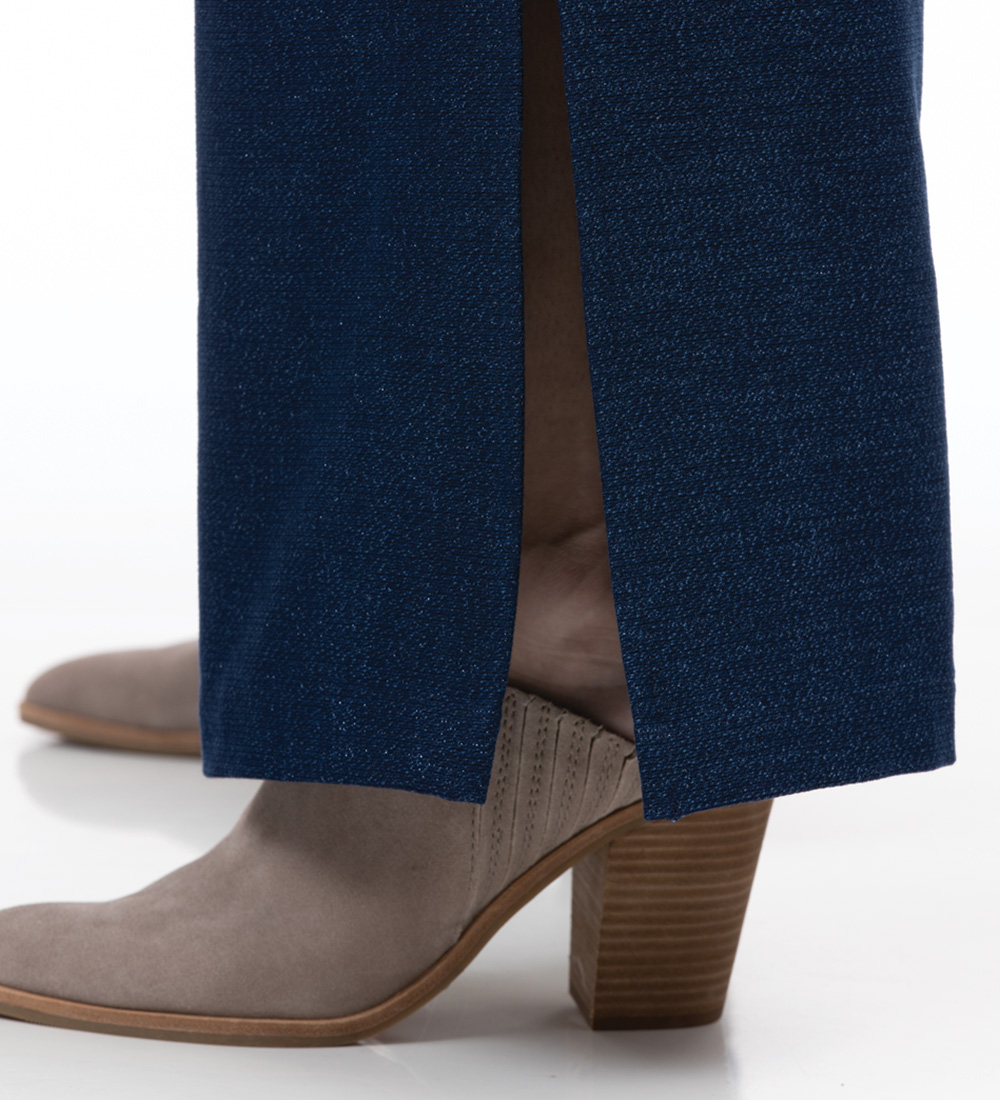 Instruction is missing on which direction to press the seam allowances.
There is a lack of sewing advice, such as "stitch-in-the ditch" vertically at the waistband side seams, to prevent the elastic from rolling inside the casing.
There are no instructions on how to create belt loops or thread loops.
Drapey woven fabrics work best on the full leg style, such as crepe, rayon, and handkerchief linen. Good choices for the straight leg are raw silk, gabardine, denim, and stable knits with body, such as ponte. Our tester says to consider the following fabrics: fancy drapey fabrics that call for a simple style, border prints, lightweight faux leather, and sequined fabric.
This minimal design can use a wide variety of decorative treatments like crystal trim down the side seams. Fabric choice will determine if the pants are appropriate for work, weekend, or evening attire.
(Sized Misses' 6–18 for hips 32.5–42 in.)
—Tested by Donna Sikyta, Blacklick, Ohio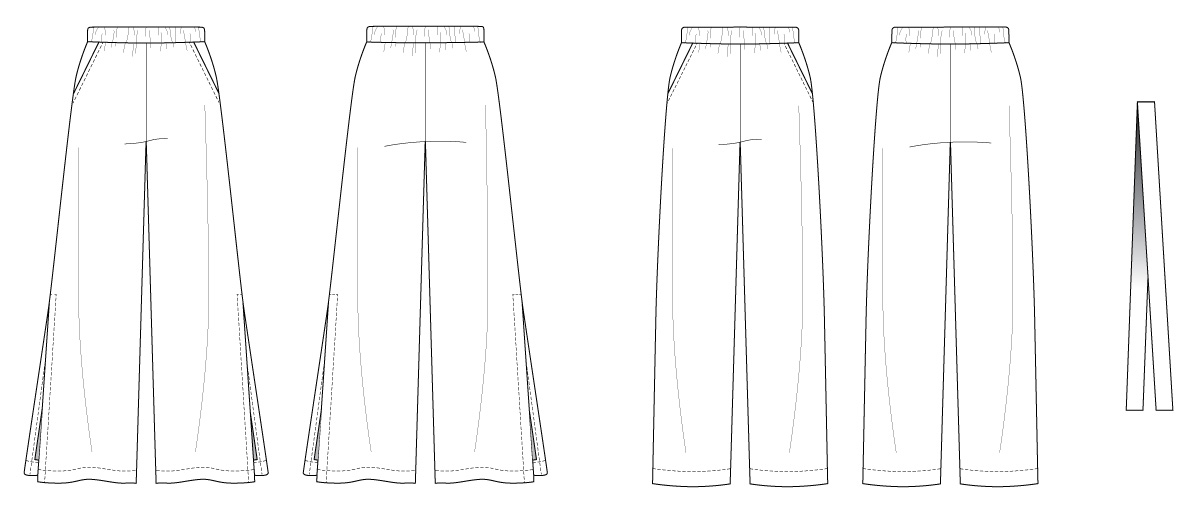 Sewing tip: Add stabilizer to the pocket openings to prevent stretching.
This review was originally published in Threads #216, Winter 2021. Have you made this pattern? If so, be sure to share pictures in our Readers Closet gallery.
Illustrations by Cassandra Bernier.