Susan Khalje and Kenneth D. King on the Ethics of Wearing Vintage Couture | Episode 54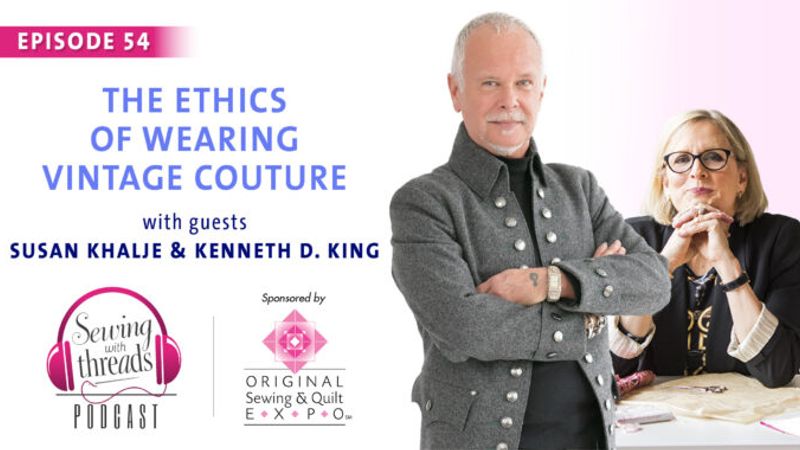 Video: Threads magazine
Should you wear a vintage couture garment? The answer is a resounding NO when it comes to a one-of-a-kind, historic piece, according to Threads Contributing Editors Susan Khalje and Kenneth D. King. Tune in to the Sewing With Threads Episode 54 podcast below to hear the two sewing experts weigh in on the ethics of wearing vintage couture. Their discussion stems from the controversy over celebrity Kim Kardashian wearing an iconic Marilyn Monroe dress at the 2022 Metropolitan Museum of Art's (Met) Costume Institute gala in New York.
Marilyn Monroe's unforgettable gown worn again
Kardashian donned the unique, body-hugging, rhinestone-encrusted gown that Marilyn Monroe had worn in 1962 when she sang "Happy Birthday" to U.S. President John F. Kennedy.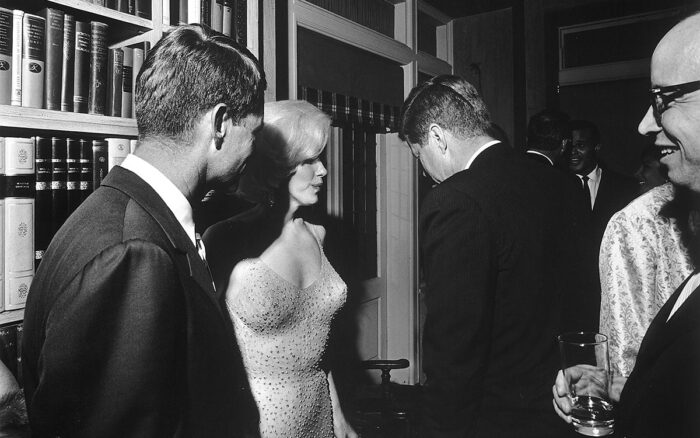 Some reports say Kardashian tore or otherwise ruined the gown. She has denied these reports. Find out more about the reaction to Kardashian wearing the unique gown here.
Susan and Kenneth discuss the creations they would wear to a red carpet event—or to a Met luncheon.
Treating vintage couture and antique textiles with respect
Kenneth also shares a fascinating story about how he worked with antique lace that had originally been a skirt. The handmade Belgian lace, bought in the 1880s and now worth thousands of dollars, was brought to him by a client.  
"I said to her, I will not cut into this—I will not do anything that cannot be undone," he recalls. Then he successfully created a detachable wedding veil from the stunning textile.
Susan also tells of several instances in which she worked with antique wedding gowns or vintage lace pieces that clients wanted to be used on their wedding day.
What do you do with vintage lace or fabric fragments? Designer Mimi Prober, featured in Threads #166, April/May 2013, may provide inspiration. Her designs incorporate antique lace pieces into garments for today's fashion.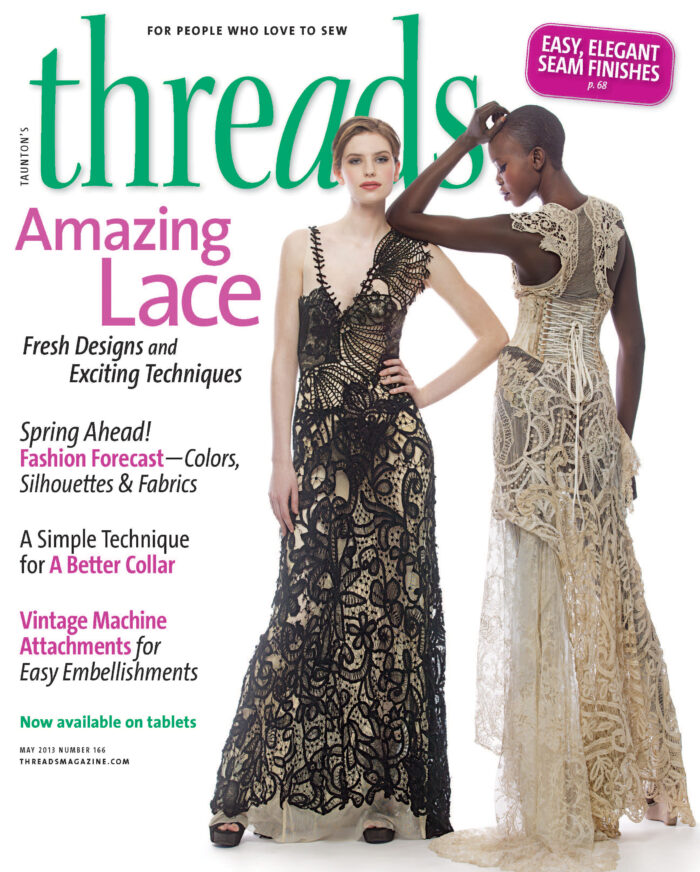 Susan and Kenneth also talk about caring for, storing, and even documenting the creation of precious garments, giving examples from their professional experiences.
The two couture sewing experts also touch on the larger issue of wearing garments, whether by a celebrity or an average person.
A lot of people think fashion is very superficial," Kenneth says.
"But it is one of the most important things we can do for ourselves," Susan adds. "It is a huge part of who we are."
Listen in for more wisdom from these two experts, find out about the secret touches they put inside their couture garment creations, and get a taste of how they joined forces to help one woman realize her haute couture garment dream.
---

Hey Threads fans. We know you love sewing just like we love sewing. And we know you'll love joining us in person at an Original Sewing and Quilt Expo near you. There's shopping, garment exhibits, demonstrations and hands-on classes taught by experts who can help elevate your sewing skills. Plus, check out the exclusive Threads magazine fashion exhibit. It's all live and in person at Original Sewing and Quilt Expo. See what cities we are coming to next. Visit SewingExpo.com.
---
We have created a podcast survey to help guide our content. Please take a moment to answer a few questions.