Edwardian Inspried Wedding Gown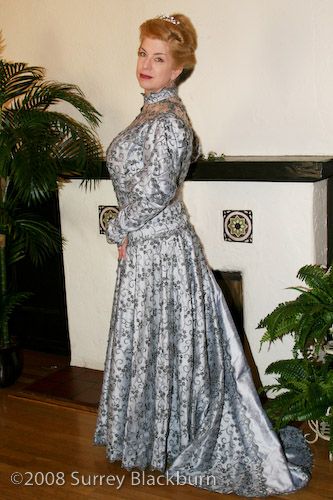 This dress was custom-made for an Edwardian-themed wedding. It is a fully hand-customized creation that features the lace pattern to its full potential. The gown accentuates narrow hips and an S-curve body profile as was commonly seen in fashion places of the time period.
The lace overlay on this gown has been painstakingly pieced together to create a seamless, pattern-matched collar, skirt yoke, cuffs, and shaped hem. The three-dimensional flowers had to be removed prior to sewing seams and then reattached, leading me to joke that I was spending hours and hours "gardening" for the project.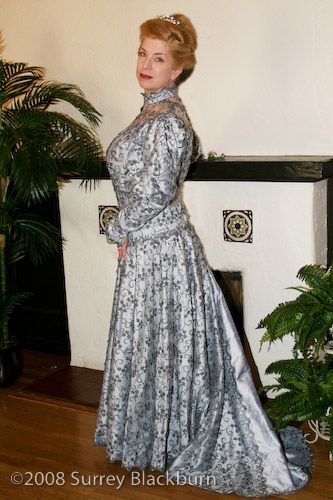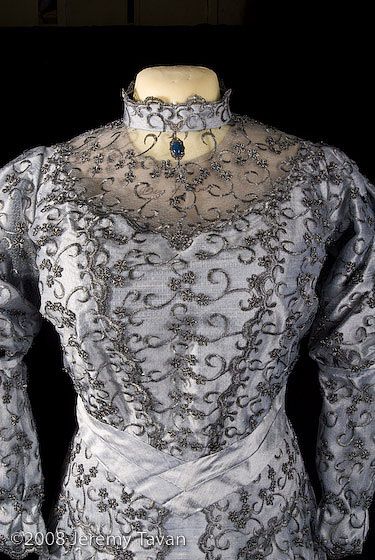 Center front of bodice showing lace yoke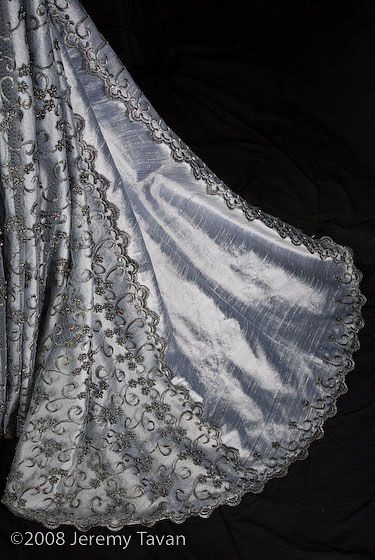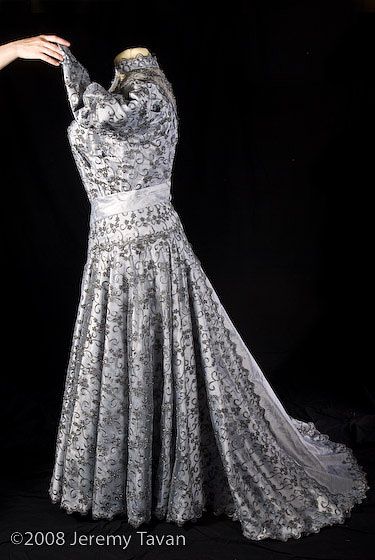 Side profile - sleeve lifted to show waist detail