The Hermit Crab – Needlework painting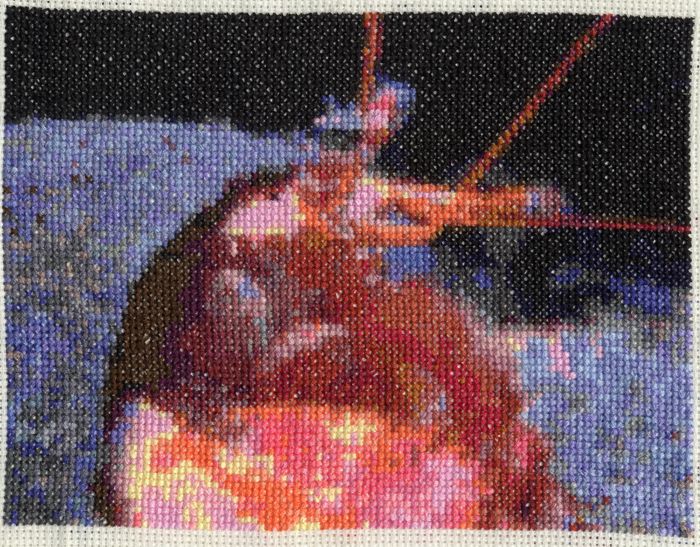 This is a hand-sewn needlework painting. It's uniquely special because I took the photograph and made it into a pattern.
The photo for this was taken at the Monaco Aquarium. On our honeymoon, this little guy seemed eager to offer congratulations.
He's so brightly colored against the dark tank. The antenna give him an adorable, expressive face.