Making Ruffles for my Fitted Shirt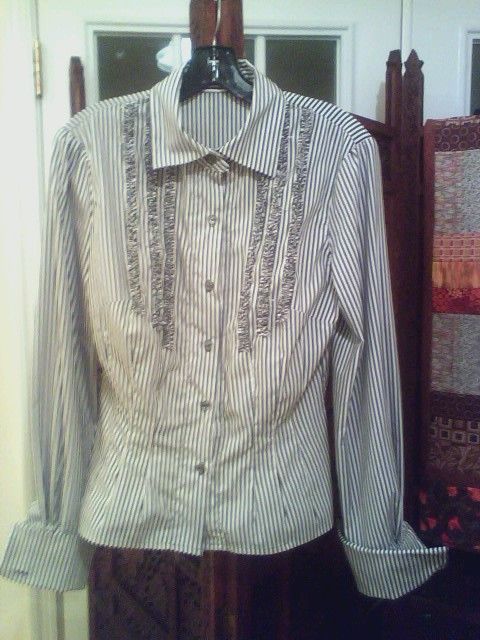 I just finished making this fitted womens shirt with French cuffs and decided to put ruffles on the front. I learned how to make the ruffles from a recent issue of Threads Magazine. The only thing I would comment on is that Threads recommended using silk thread, as it is strong and has a slickness to it. The owner of Curran Designer Fabrics in McLean Va explained that it would be better to use Poly thread, because the silk thread is so strong that it would cut through my fabric. This was great advice, and poly thread worked perfectly!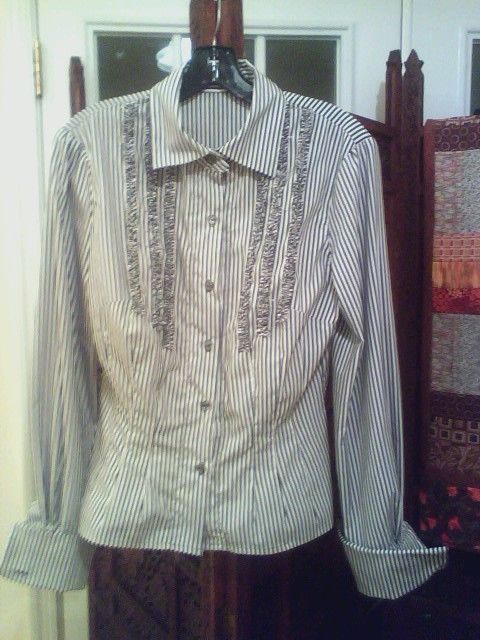 Get the latest including tips, techniques and special offers straight to your inbox.