White Poppy Inspiration, a 1930's re-visit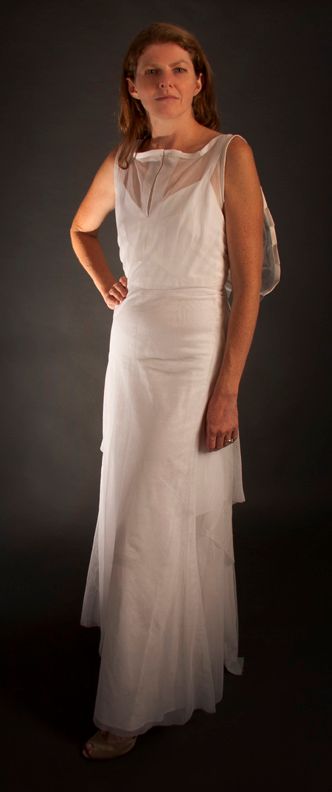 This year I have been tackling those sewing projects that I started thinking about or began sewing YEARS ago! 
This Vintage Vogue is one of many such projects I have to share on Reader's Closet.
I have published the details of this project as photo captions.  Enjoy!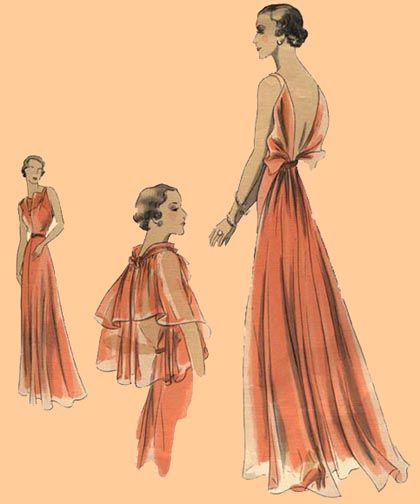 The original 1930's Vogue pattern art (illustrating the full length back panel).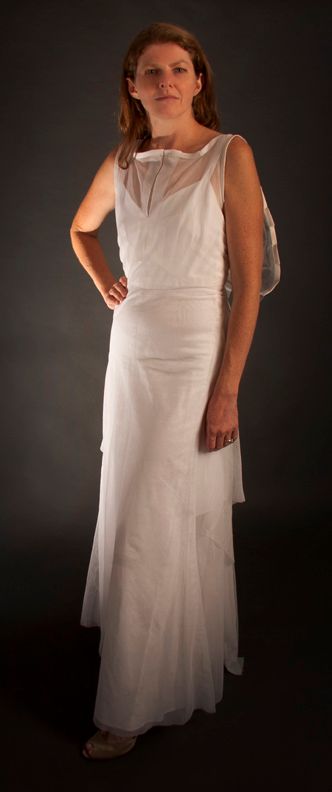 In 2005, I cut and sewed this gown from white cotton bobbinet, but I did not finish it. Rather, it went to the bottom of a box full of fabric as I was in the throes of my custom sewing career.
I omitted the (lower) back panel piecing to make a nice multi-level and therefore, more dynamic appearance to the skirt.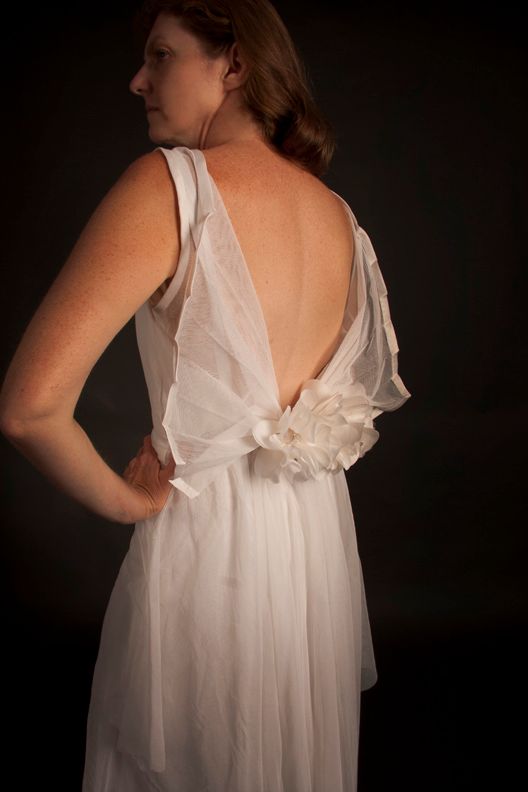 I carried out my long term plan to finish the gown with silk satin organza double bias on the neck and armseye edges.

I had cut the seam allowances off of these edges before stitching the bodice of the gown together to acommodate the double bias finish.

Detail of the fanning décolletage: I stitched silk poppies (purchased long ago for the project) along a line of petersham ribbon which I affixed with hooks and eyes over the back opening of the gown.

I applied white opal Swarovski crystals using Tiffany mounts as though they are water droplets over each poppy.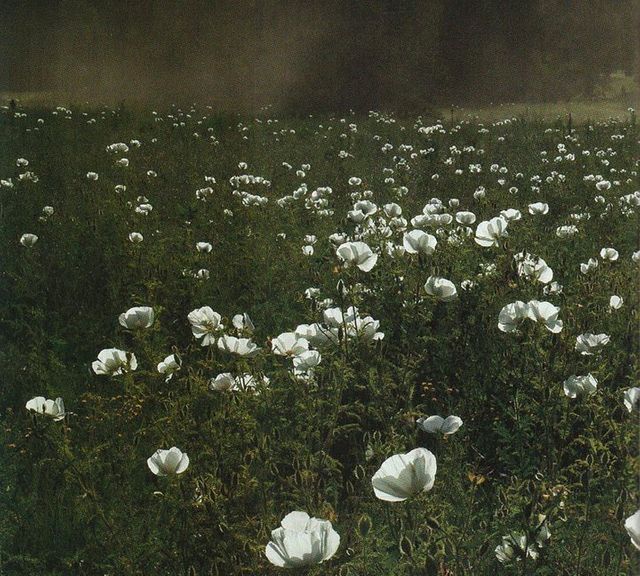 This surreal photo of white poppies inspired me to fetch my un-finished gown from that box!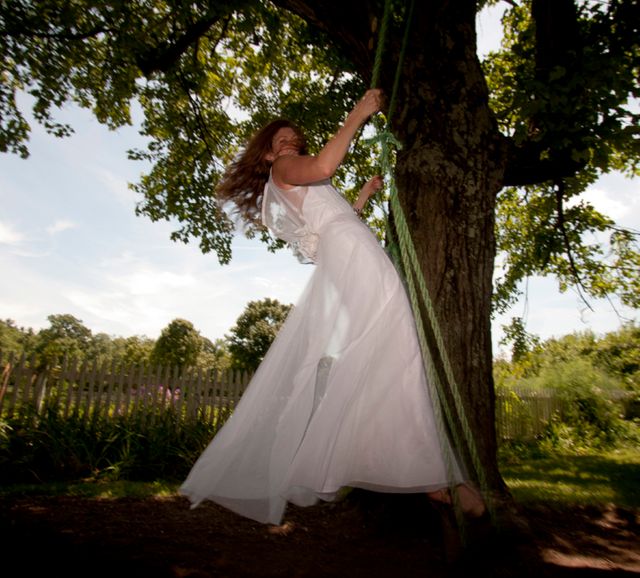 I left the hem of the gown and the edges of the back skirt panel unfinished to preserve a level of transparency and to ensure due focus on the bound armseye and neckline details.
This shot illustrates the movement of the bobbinet gown over the (washed silk shantung doupioni) slip also sewn from the pattern.