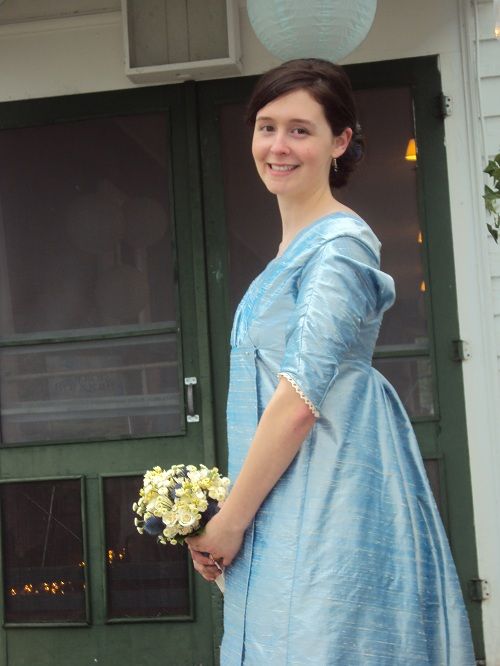 Jane Austin fans and seamstresses alike will appreciate these Regency era pieces. Silk Dupioni ball gown features, a beautiful back bustle, dropped, puffed 3/4 length sleeves, curved back seams and pleated bodice detail. This Unique style wrap dress is perfect for dancing the night away at a ball.
Oh and don't forget the undergarments! The most important part of this collection, Although they are not seen the chemise and short stay are vital for creating the correct fit and shape of this gown.
The short stay alone,with three layers, feauring side and front boning,hand embroidered eyelets,front lacing and bust gussets, took me 3 months to complete.
All sewing and methods are historically acurate, much of the sewing in the gown was done by hand.
This undertaking was a completion of my highschool senior project and was a delight to work on. (And a delight to wear!)
Thank you for you consideration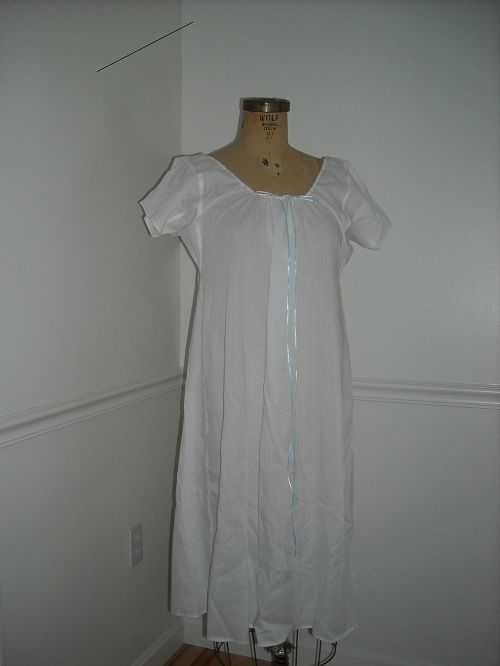 Chemise with Falt felled seams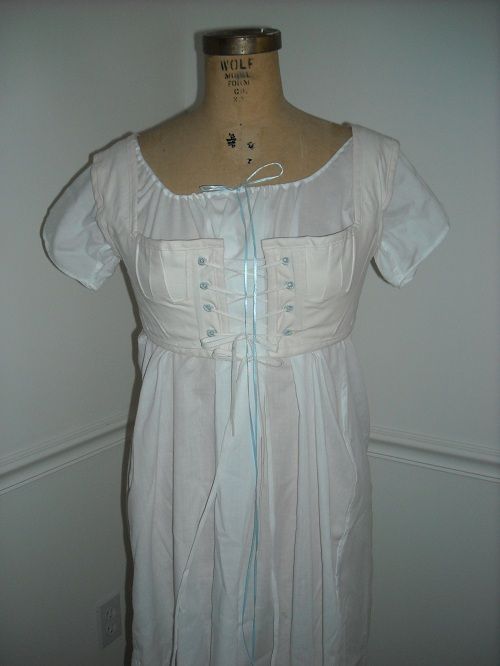 Short stay, Hand sewn eyelets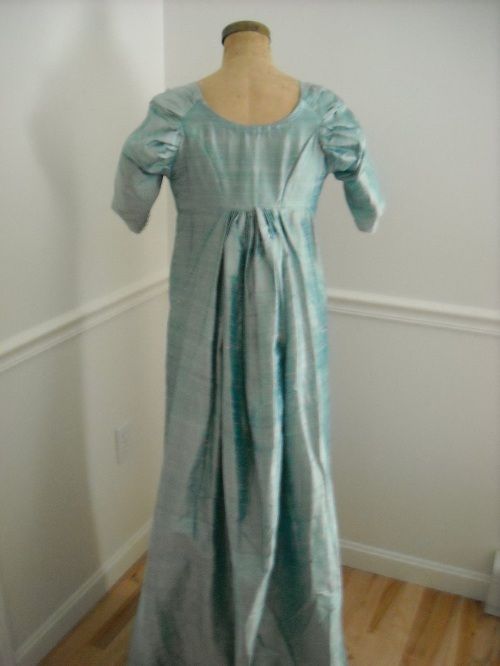 Back bustle, drop puffed sleeves, curved back seams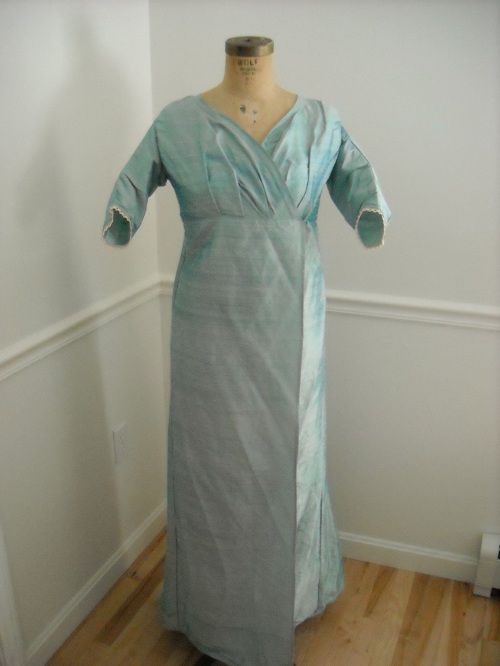 Pleated bodice, wrap front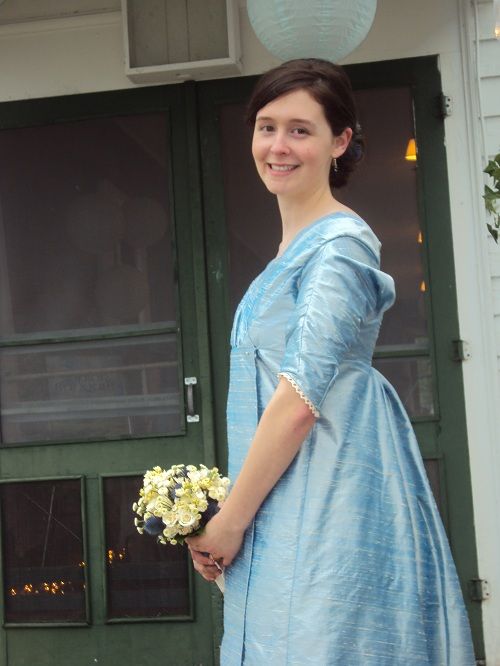 Silk dupioni regency era gown