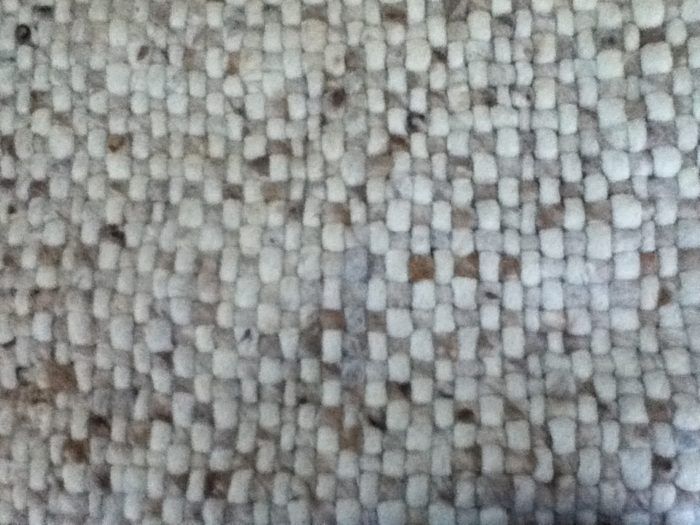 So I had this idea to recreate this rug to fit my style, colorwise and pattern wise. I have used it as it is, but I am not a very neutral person by nature, and it is boring. Because rug making is sort of a family craft via my grandma Daniels, I have tried to carry on the tradition in some way. It has taken much more "figuring" that I imagined! My mind is not as nimble as it used to be, and the process is slow.
However, I have not given up. I want to utilize the actual woven "squares" in the rug to implement a design that will be colorful and enriching to the living room environment. I have been researching pattern design from my Metis culture. This is usually bold florals on a black background. I hope to incorporate some aspect of this.
In addition, I have been collecting color/texture ideas via my Pinterest boards. The colors have to flow somehow, which may require a large amount of gradation. I am reminded of a color project I did in a college design class. Firsts for me will be using dye as paint and coming up with the best way to fix the color in/or the wool warp and weft. Instead of painting my number, it will be painting by square.
Design process:
Fiddle with color, gradation by printing out the photo of the rug 'squares' in B&W, and coloring with my pencils.
Continue to research the dying/painting process I need to implement.
Set up well-lit (full-spectrum) area in basement.
Think through the overall gestalt of edge and inner design areas, repeats, gradations.
Count all the 'squares' in the rug and make a graph paper template.
Finalize color choices and fill in the template.
Paint
Experiment on some large roving that I have.
Color/dye according to design.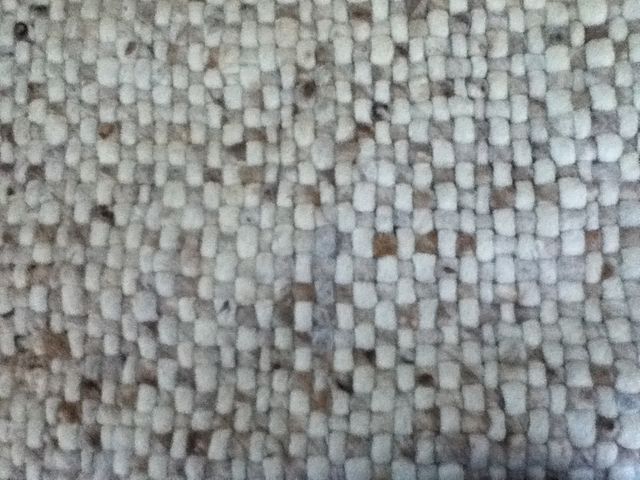 This is an area rug I bought in an antique shop. It is not an antique, but I liked the style because it looked like woven roving. It is wool, and fringed.
I am in the planning stages of a painting/dying project for it, because I want a unique area rug for my living room. I have started collecting color/texture ideas, as well as pattern design ideas. I plan to translate the design via graph, but it will have a rustic mosaic look, in the end.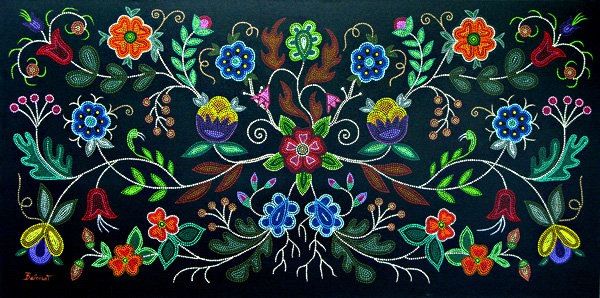 This is a Metis beading design. Tradition was to create a flaw in the design to honor the Creator. There is European influence in the florals and the use of some symmetry. Indian contribution is to incorporate the plant design in all of its growth stages.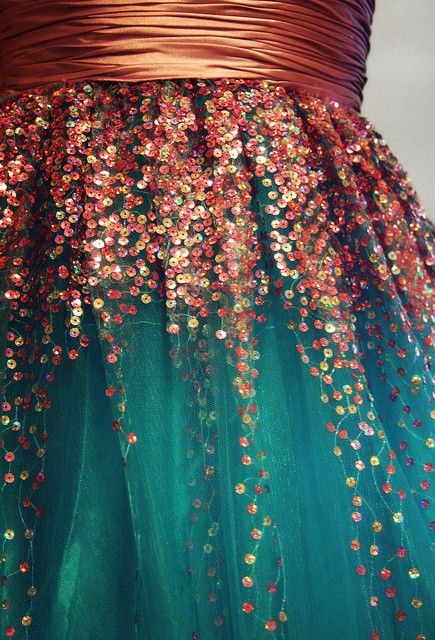 Color options: bronzes and teals for the most part. This was one of my first inspirations.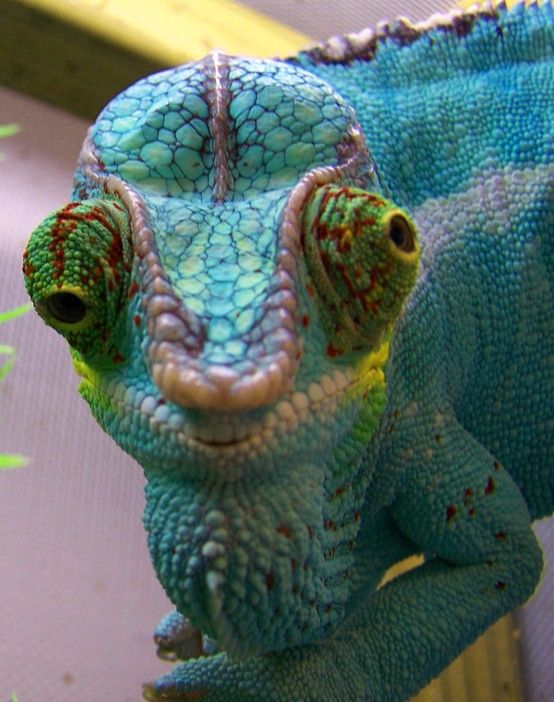 This guy inspires me too.