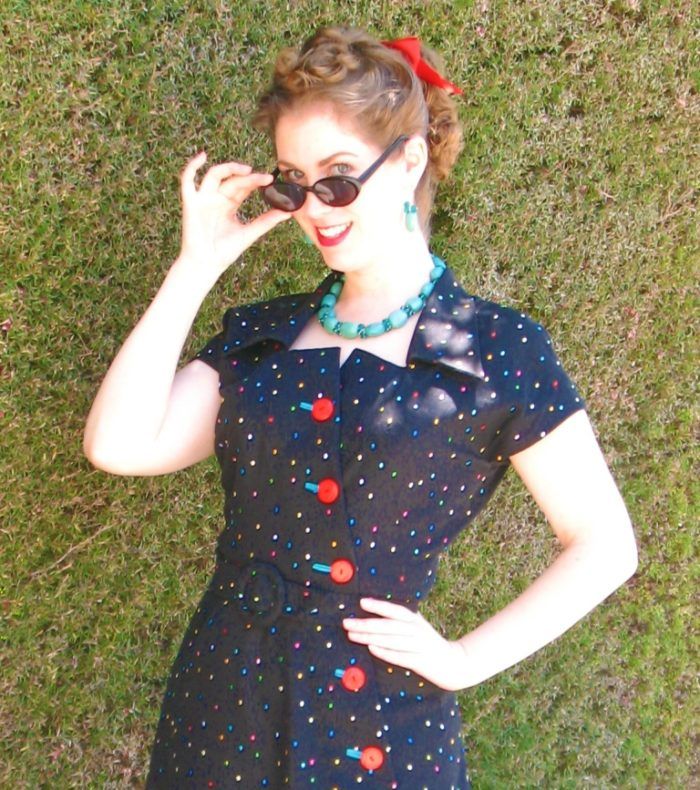 I have always been a huge fan of the shirt-dress. The simple silhouette never seems to go out of style and the creative options are endless.
But this particular pattern is not your average shirt-dress. It is a shirt-dress gone wild! 
The diagonal row of buttons gives it that extra special touch. And in order to showcase that portion of the dress, I went a bit color crazy. Bound-buttonholes were applied using some turquoise cotton from the stash for the ultimate contrast with the bright red buttons.
The project turned into an homage to I Love Lucy which makes me love the dress even more!
More pictures of "Dotty" may be found over on my blog, Lilacs & Lace. And if you are interested in some of the nitty gritty construction details (including those bound buttonholes), click here!