Sun hat for the gardener or beach comber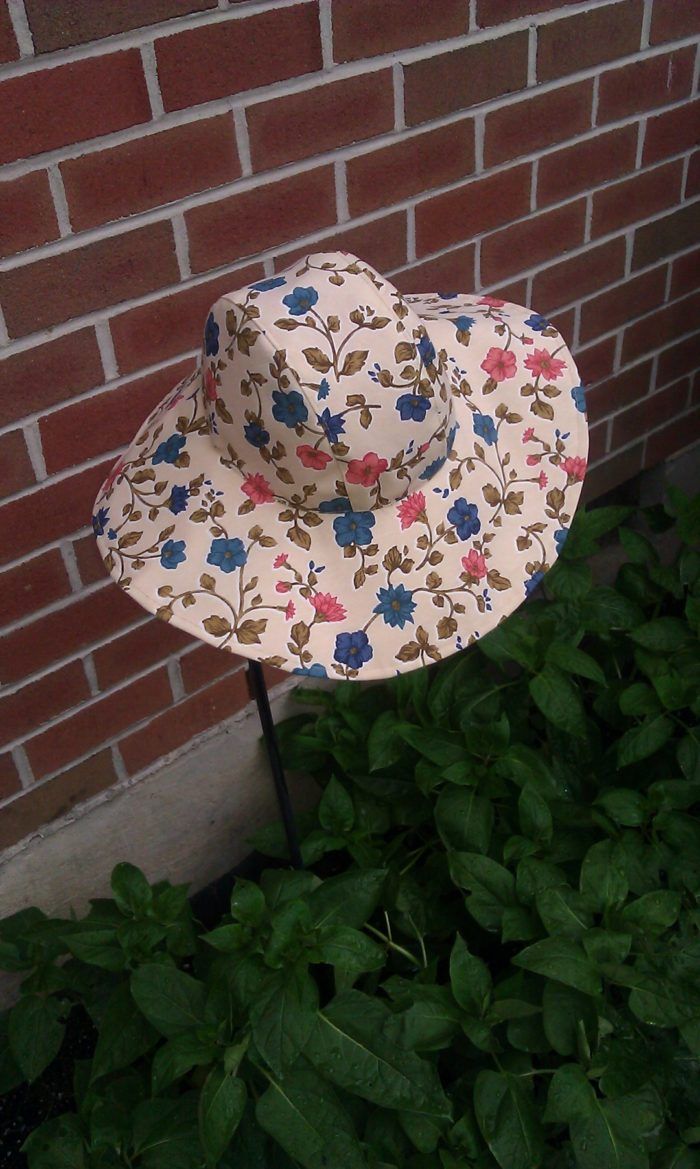 This pretty yet sturdy hat was made with the outdoors in mind. Outdoor home decor/utility fabric and sew in interfacing were key to construction. The fabric was chosen for its floral print, durability and resistance to stains/dirt/water.
Note: Pattern is out of print.