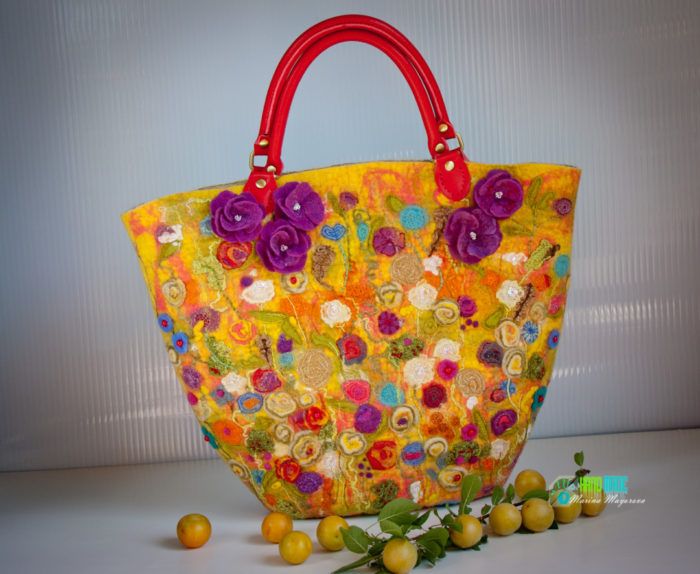 Big and comfortable bag,with floral print.On the bag a lot of different flowers.Bag is very bright and beautiful.Unfasten the bag 5 brooches flowers.
 The Bag is made of wet felting.The picture by made with a needle by felting.Made of 100% New Zealand wool. For the decoration used wool, neppsy, fleece and silk fibers,mohair.
Bag closes with magnetic lock.Handle the bag of artificial leather.
Bag has a lining with two pockets.