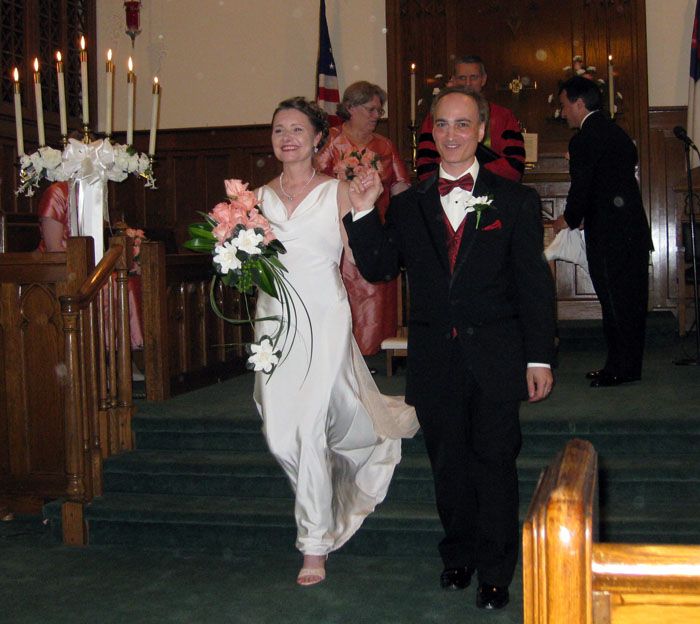 My dress was made it out of silk crepe using a Vogue pattern. The dress was cut on the bias of the fabric and molded to my body like a glove. I used the same fabric for the lining as I did for the main body of the dress, which made the dress just float like a cloud. The train was an English Netting that I embroidered using my Designer Diamond. i used my 5D software to create the scallop around the train so tht it would have the softness and fluid motion that the rest of the dress had.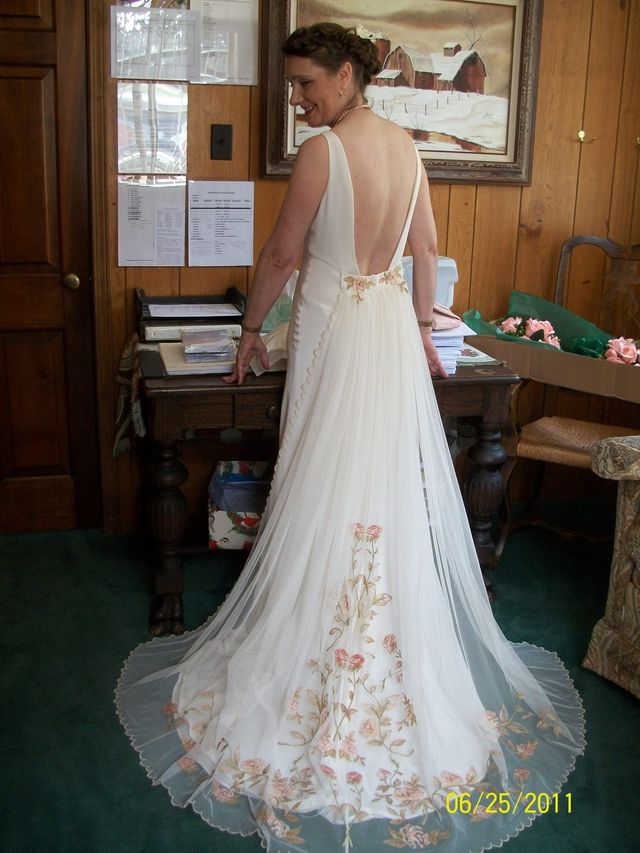 back view of my wedding gown.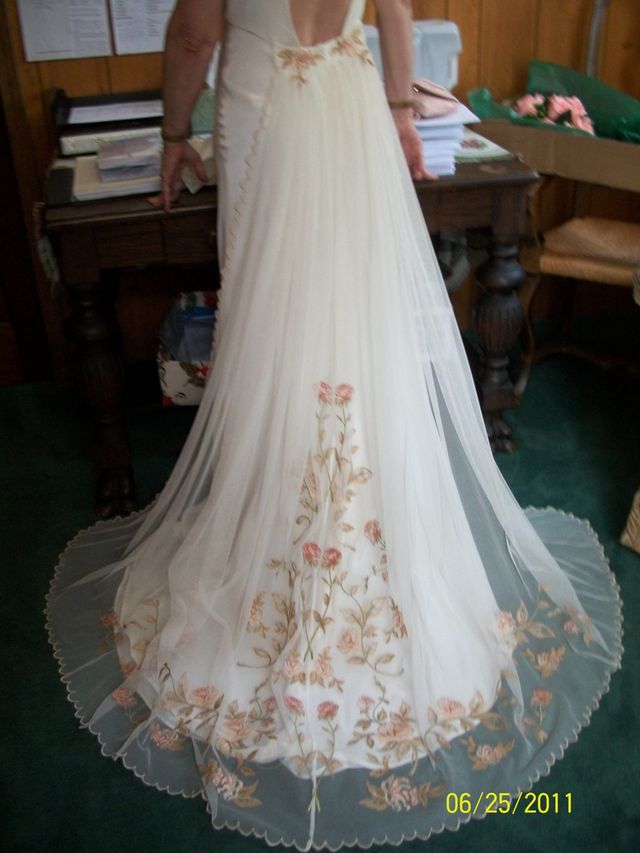 close up of the embroidery on my wedding gown train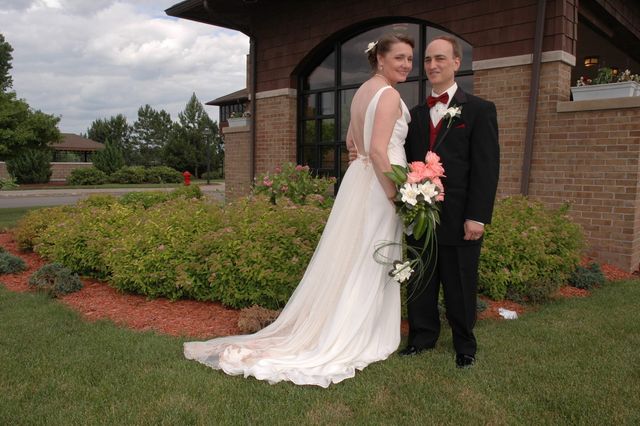 I was so comfortable wearing this dress made of silk crepe; I could not have choosen a more perfect fabric for the gown.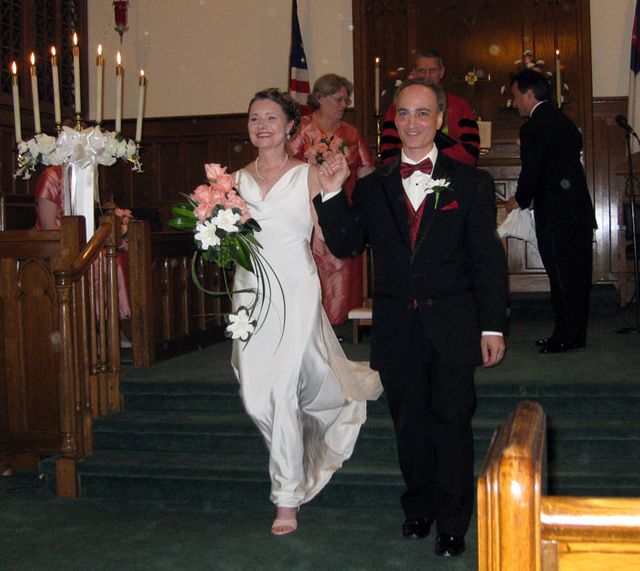 My dress floated like the clouds that carried me through the day.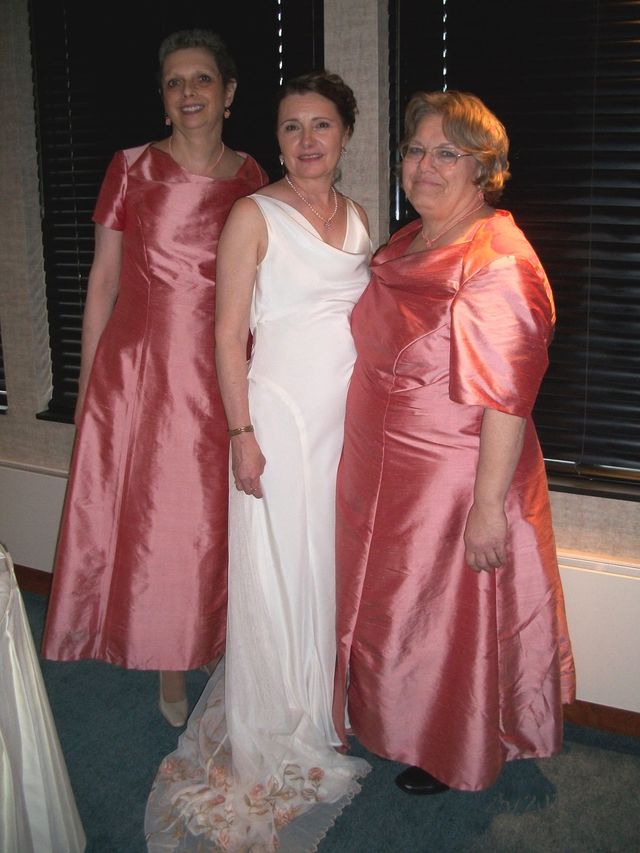 Pam, me and Linda. I made Pam's dress out of silk doupionni. I also made the flower girl's dress of the same fabric as the Bridesmaids. Linda made her own dress for the wedding.