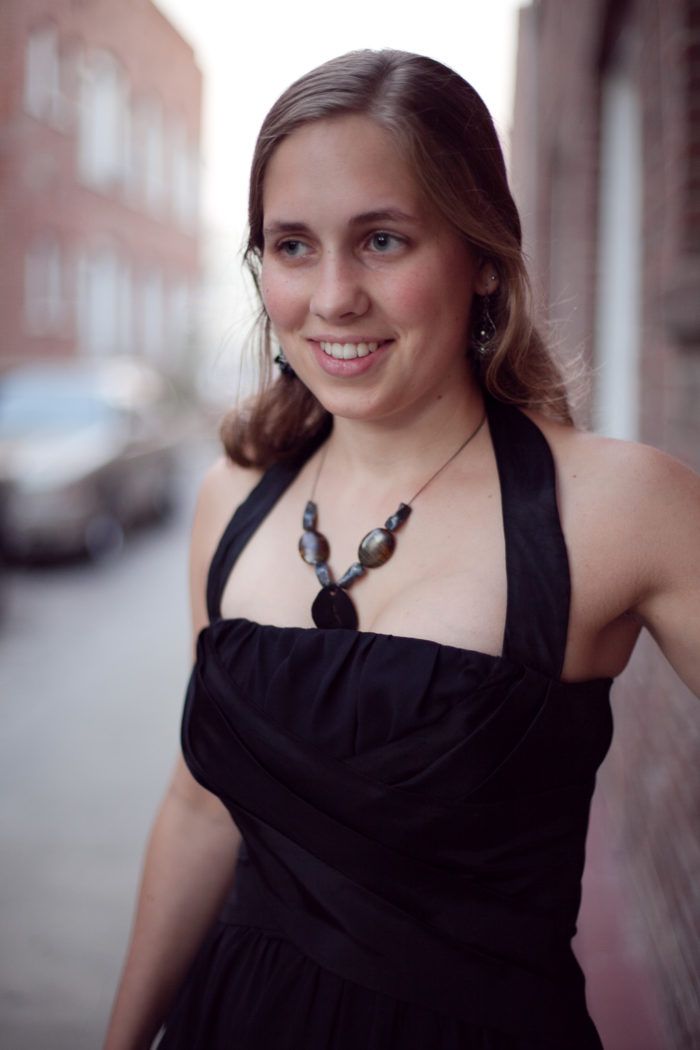 When my son got married, his fiancée told her bridesmaids they could pick their own dress styles. My daughter found a gray strapless Vera Wang wedding dress that she really liked, and asked if I could make her a version that was knee length with halter straps. She also opted to eliminate the tie belt at the waist. The unique multi layered bodice was both its nicest feature and its most challenging aspect. The hardest part to figure out was how the outer layer ended in the back. We found a runway show video online that showed the model both coming and going which answered that question. I used Butterick #5322 for the boned under bodice and two layer skirt. I made the pattern pieces for the intermediate shirred layer of the bodice and the curved halter straps.
 Using a picture of the dress as a guide, I draped muslin on the dress form to make the pattern pieces for the outer bodice. Before starting the bridesmaid dress, I made a wearable muslin in black taffeta and georgette. It fit well, so I tackled the next dress. We found taffeta the right color, but not georgette or chiffon, so I dyed white chiffon.  It took several attempts to get the color right. The original dress has rhinestone star jewels sewn on where the straps would normally attach. I found similar ones for the blue dress. Later I added a shrug to the black dress with bound edge lace sleeves and a dragon embroidered on the back.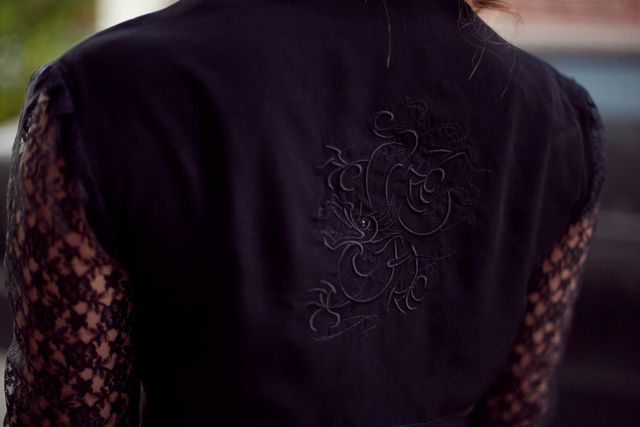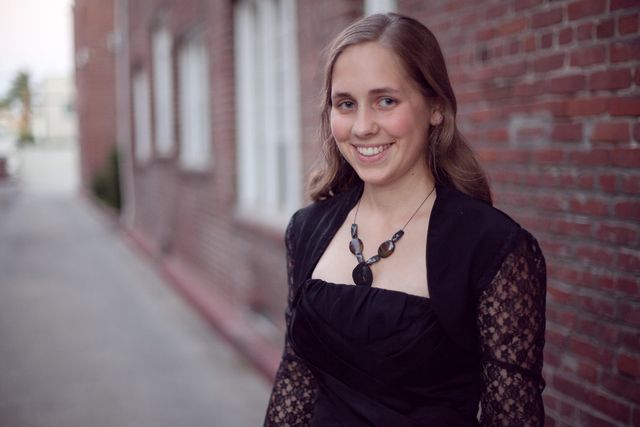 adding a shrug for another look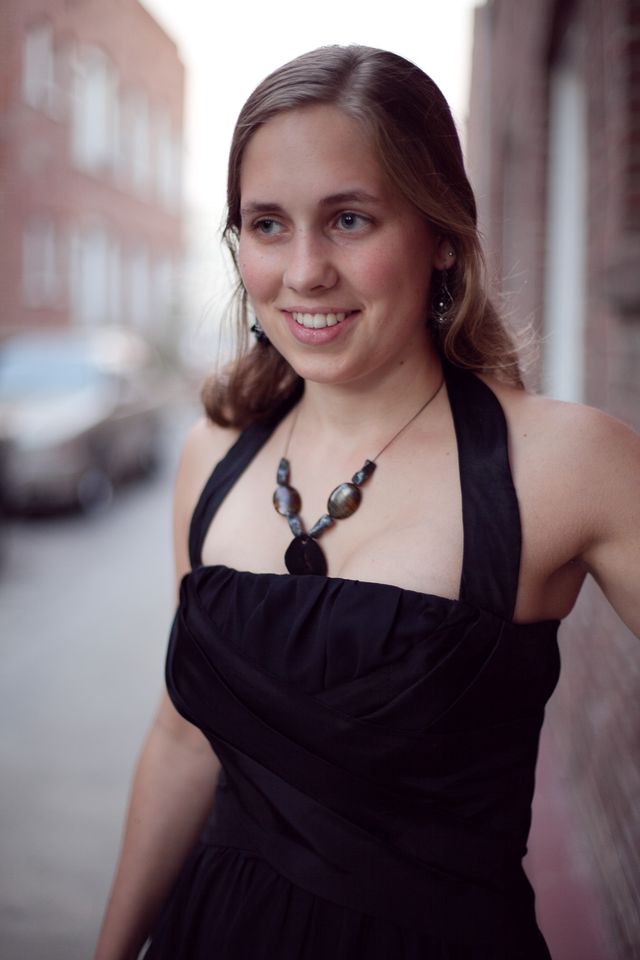 the wearable muslin- success!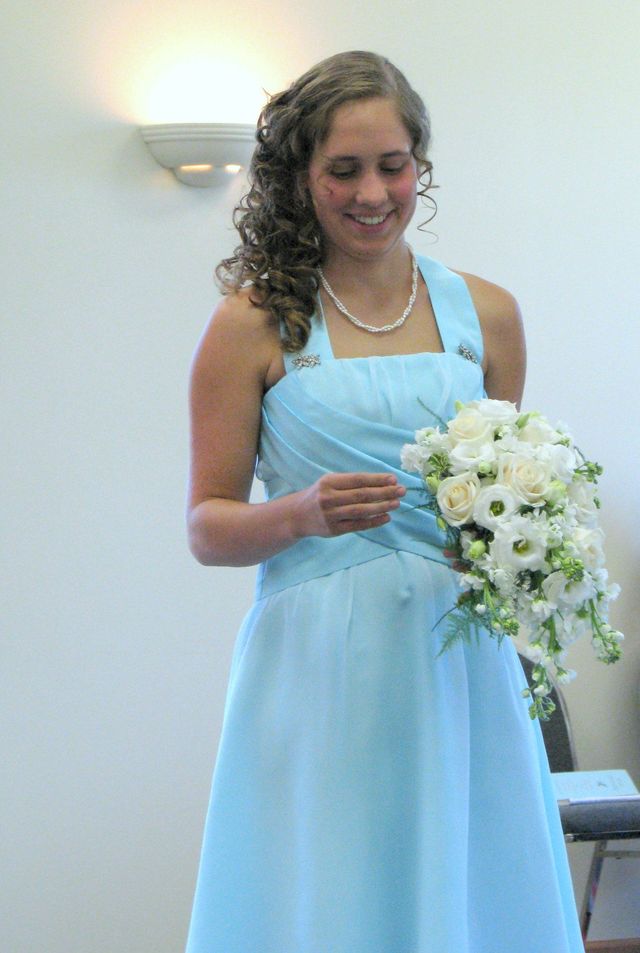 the bridesmaid dress that was our goal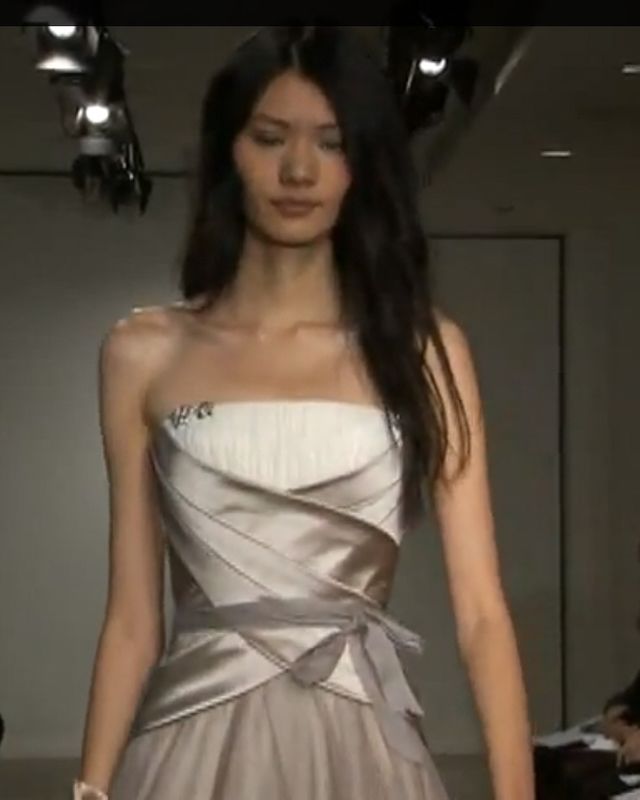 original Vera Wang design that inspired the project