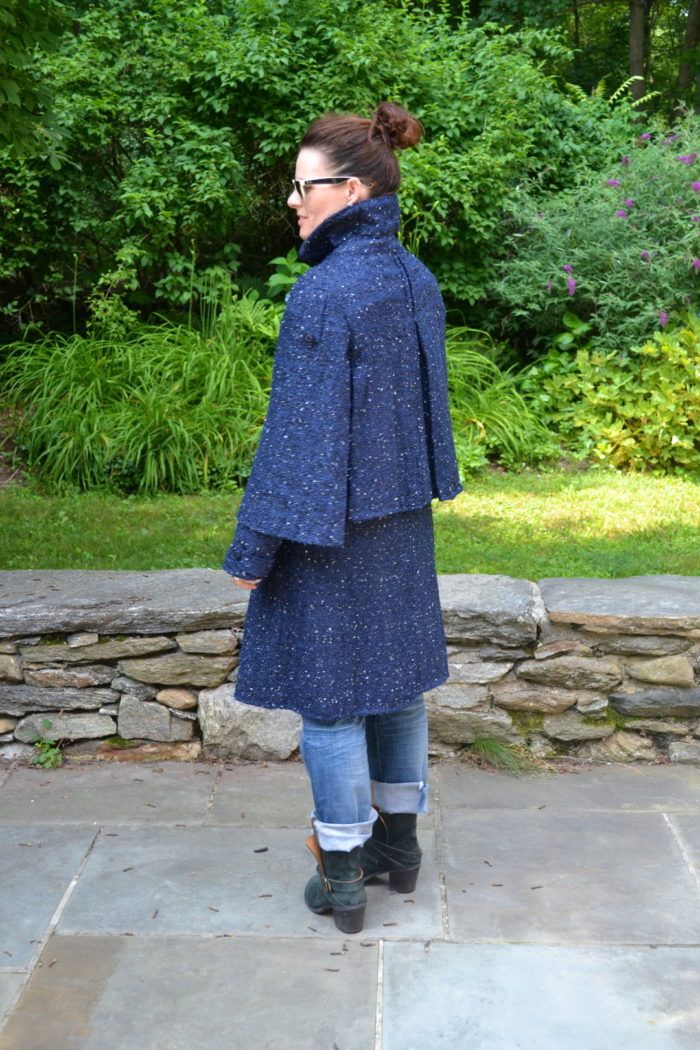 I absolutely loved how unusual this pattern was, and wanted to push it beyond the original Marfy suggestion.
I knew it would need to be tailored to give structure but thought it would also be fun to try quilting the remainder like a French Jacket.
As this was to be my project for my Susan Khalje May class of this year and the time there just flies by I got as much of the prep work done at home by completing the  quilting and tailoring
Susan then gave me her wonderful advice and help to construct and finish this coat to couture standards, I absolutely love it!
The wool is Chanel from Mendell Goldberg and the lining is Italian Charmeuse from Mood.
More details here: http://achallengingsew.typepad.com/my-blog/marfy-3201/