Pretty in Plaid ( Cape jacket)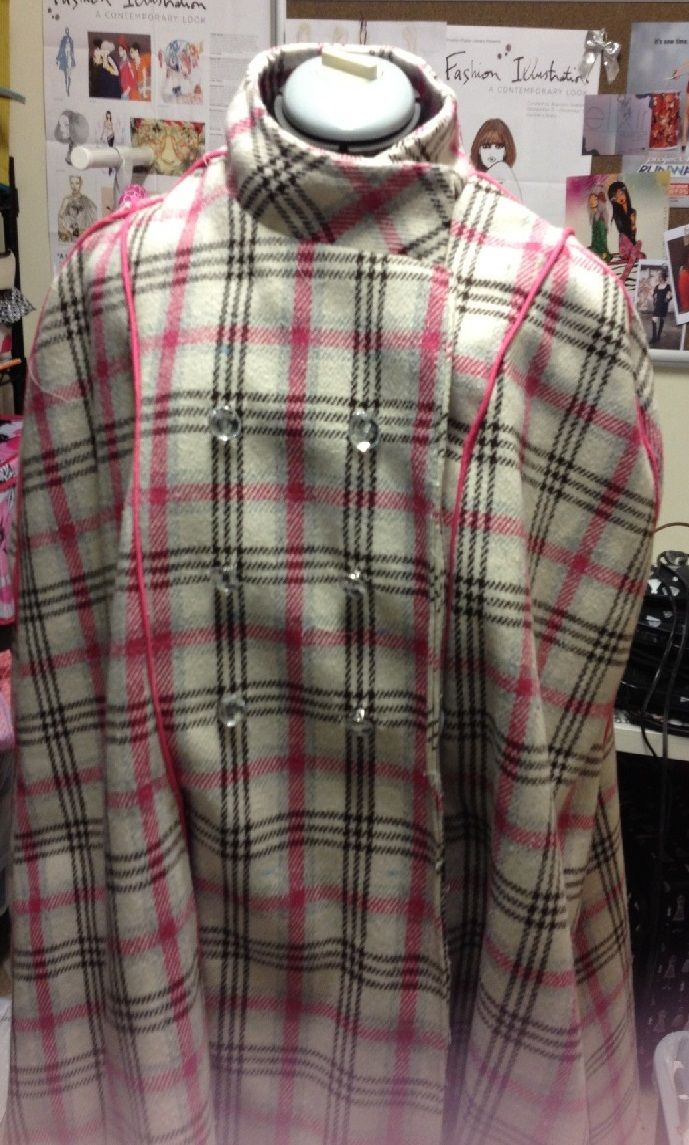 hi my name is lulu, I'm a collage student at New York City collage of technology in Brooklyn New York. I study graphic desgin but I got a huge passion for fashion desgin. 
I made this coat out of simplicity project runaway pattern 1942 
and the fabric from my local Joann's 
the whole coat cost me about 30 to make .
Main Fabric total of 4 yards = $20
Lineing = 4 yards = $4.00 
Pattern (onsale) = $1
Buttons: $5
Im really proud of it and I love the colors. 
Techniques i used include pipping and making my own linning 
the fabric itself is a jacket weigth wool wilth a plaid pattern with metalic tread with silver gem like buttons. 
it's in the style of a cape, I think it's a very cool and special jacket ccombination . 
thank you for reading about my jacket 
xoxo 
lulu