Gown for a very English wedding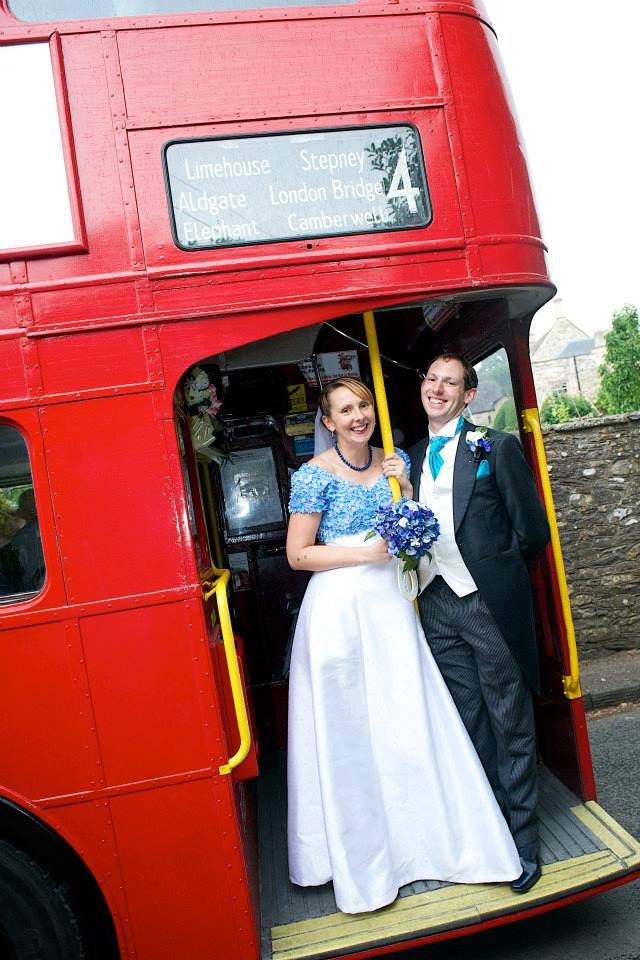 This is my most recent project, and also the one I am most proud of! I was flattered to be asked to make the wedding dress for a friend. The theme of the wedding was 'hydrangeas' and Vicky had chosen the Vogue pattern. It was a pleasure to make and fit, due to her natural elegance, height and fitness. The guipure lace motifs attached to the bodice where in my stash, which had come from my mother's stash, which had in turn come from my great-aunt's stash – approximately 40 years ago! I hand-dyed the broadloom lace with silk paints to the appropriate hydrangea colours, then snipped them apart and applied them to the bodice so that they gave a 3-dimensional effect to represent the flowers. The dress itself was made of shantung silk, underlined in tricot and lined in habutai silk.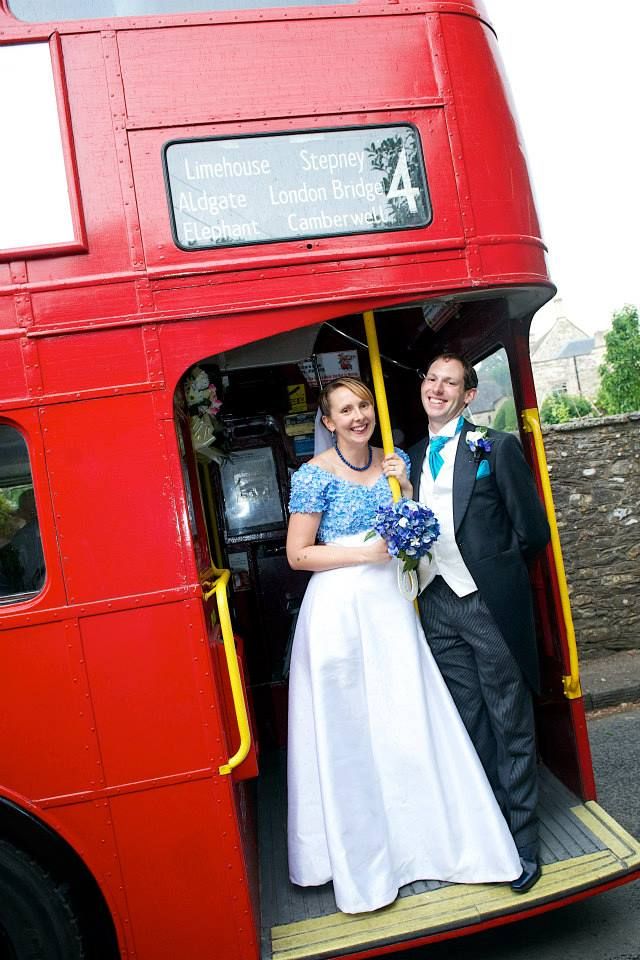 Shantung silk wedding dress, basic pattern Vogue2788. The allover bodice decoration is made from vintage (at least 40 years old!) guipure lace, trimmed apart, hand-dyed, then applied to the bodice in a 'crowded' way, to give a 3-dimensional effect.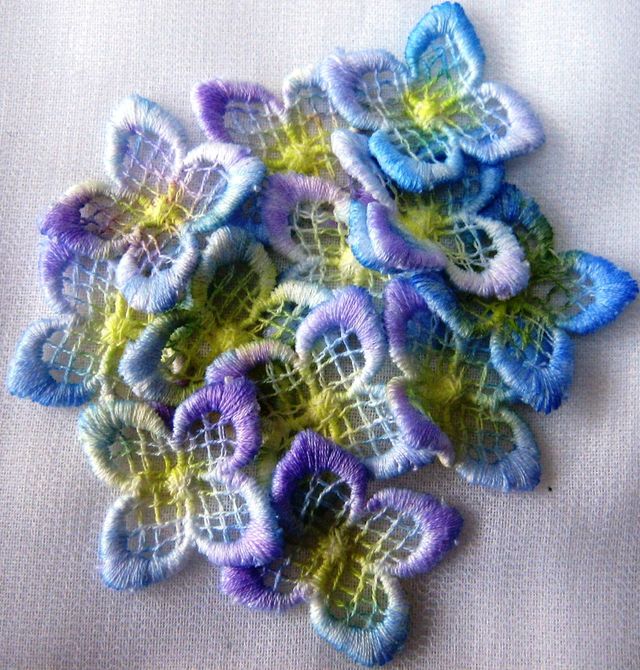 A detail sample of the lace decoration to the bodice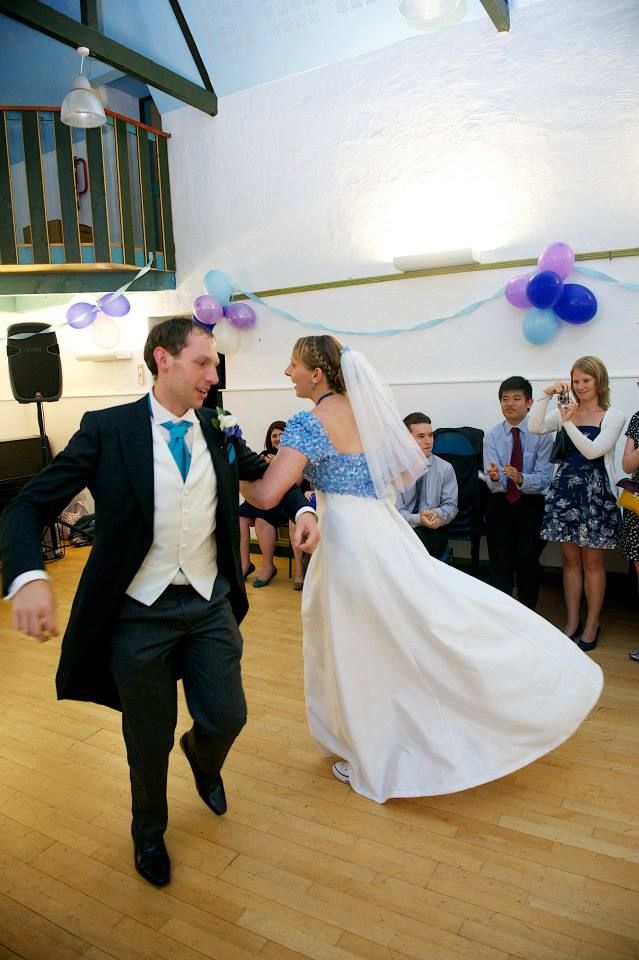 An energetic bit of English barn dancing!