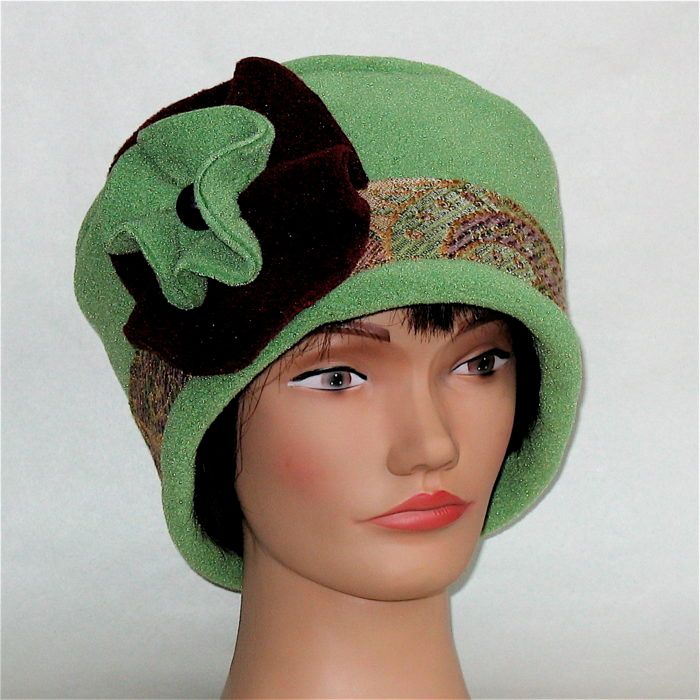 I got interested in making hats a couple of years ago and am having fun using up my stash of fleece to continue making them. I am also making some fabric hats. It is a learning experience because I do not consider myself a milner – just having fun designing and exploring the possibilities.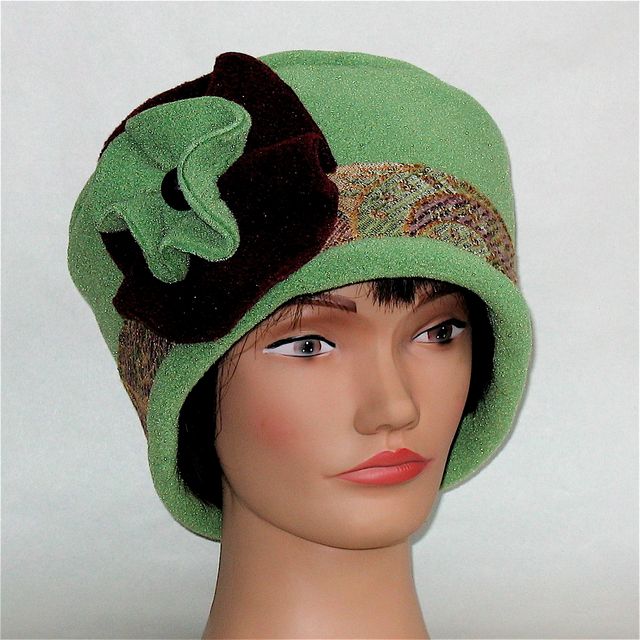 This is a different version of my fleece hats- added a decorative print band and as usual have a detachable flower pin as a decorative accent.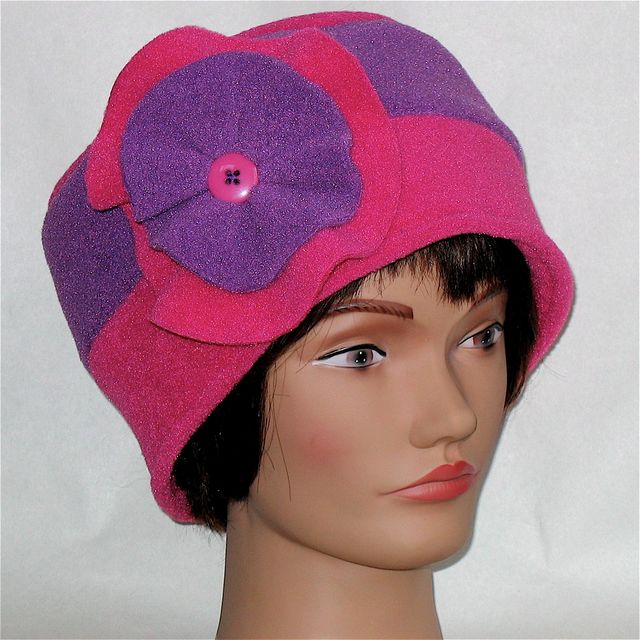 Using some of my stash of fleece, I pieced the purple and pink fleece for this hat and also used it for the detachable flower pin that decorates the brim.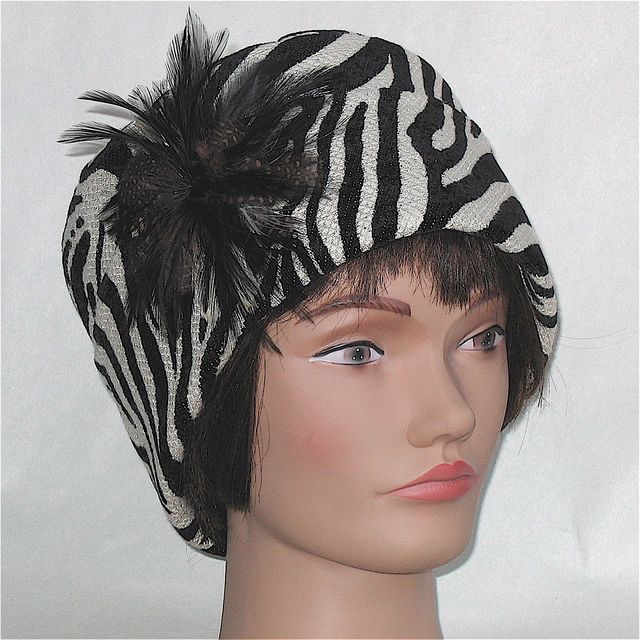 This hat is made from a home dec zebra fabric and embellished with a purchased feather trim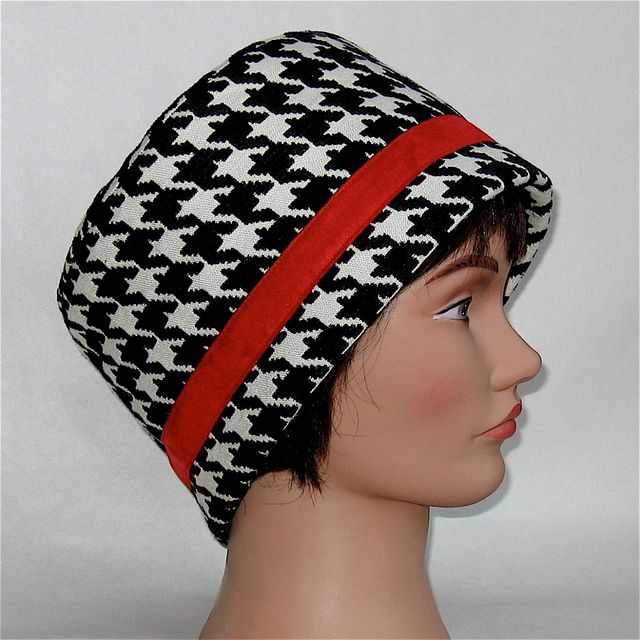 I found this houndstooth fabric at a store that sells everything from soup to nuts including fabric. i made myself a jacket and tote bag with it and then decided I needed to make a hat. I searched for a red trim, found nothing I iked so i made my own with red faux suede from my stash.