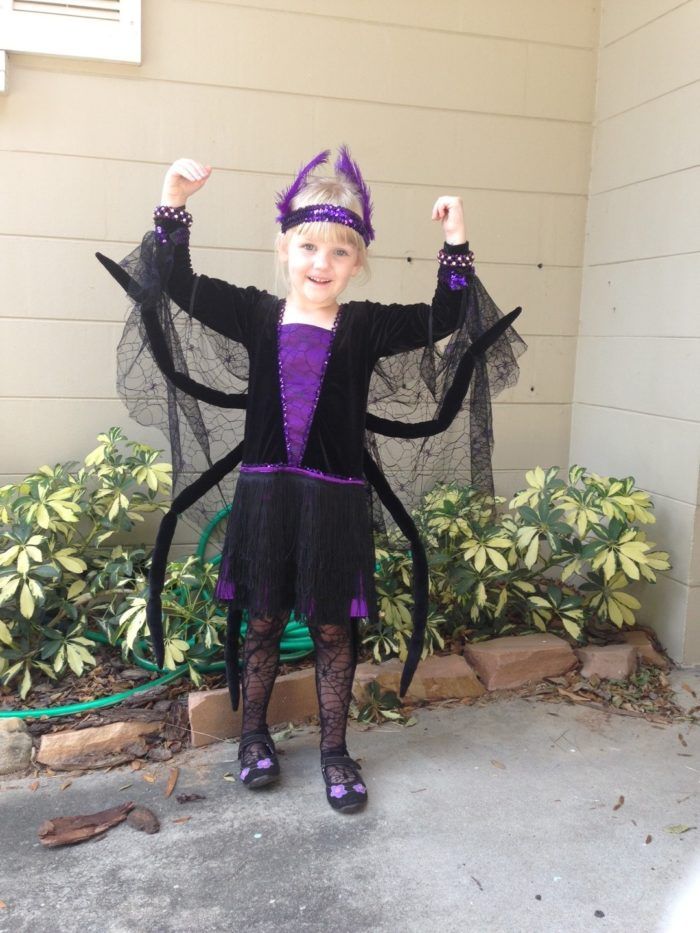 Spider Lady 2014
 Our inspiration for this costume was the "Spider Lady" in the movie premiere scene of "Singing in the Rain." My daughter and 4-year-old granddaughter sketched out what they wanted – the fringed skirt and purple were my granddaughter's requirement, my daughter wanted the cobweb lace. The spider legs were my addition. I used a t-shirt that fitted my granddaughter without being snug to begin drafting the pattern for the dress. The top of the dress was of black stretch velvet with serged seams, the neck to waist edge trimmed with an edging og purple sequins. The purple inset, both front and back, was spiders-and-webs lace over stretch satin. The purple stretch satin skirt had three rows of 6″ fringe about 2″ apart, with the lowest row hanging just below the hem. The legs were constructed of the velvet, stuffed and tacked at the joints to give a slight bend. They were attached to a small strip and pinned to each side of the back insert. The lower sets of legs were attached together with a black string (thread chained off my serger), then to an black elastic loop at her elbows. The upper legs were attached by loops to her wrists. The cobwebs were half-circles, each pinned in about the middle to her shoulders and attached to her wrists with an purple sequin elastic band. The headdress was the purple sequin band with a feather glued over each ear. The tights my daughter found at a local department store.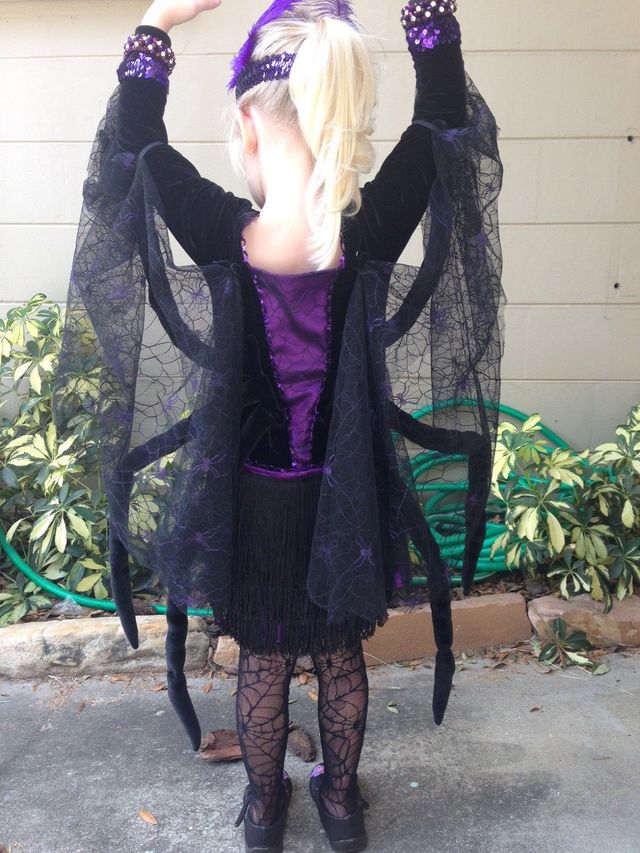 The Spider Lady showing off her legs.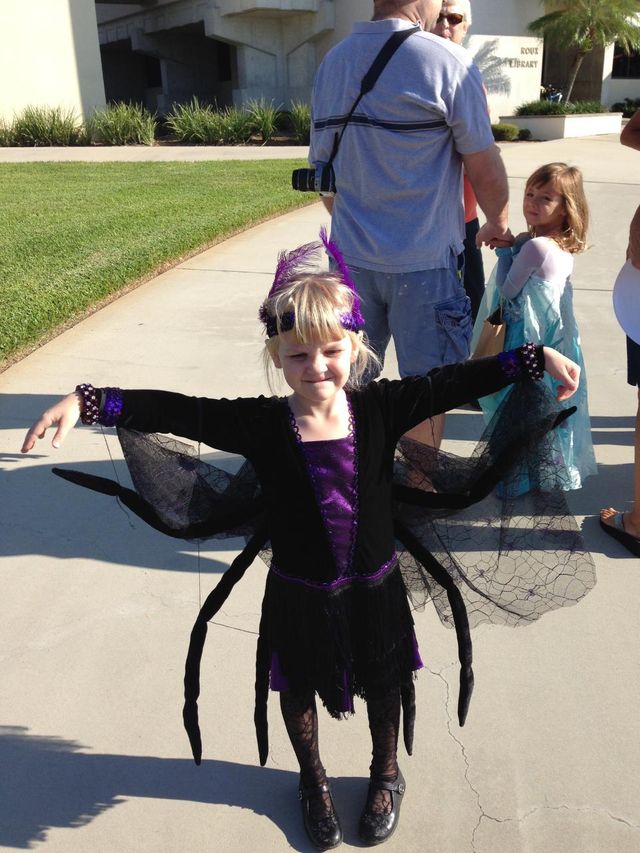 Stay away from the Spider Lady's candy!