Sleeveless Cowl Neck Work Shirt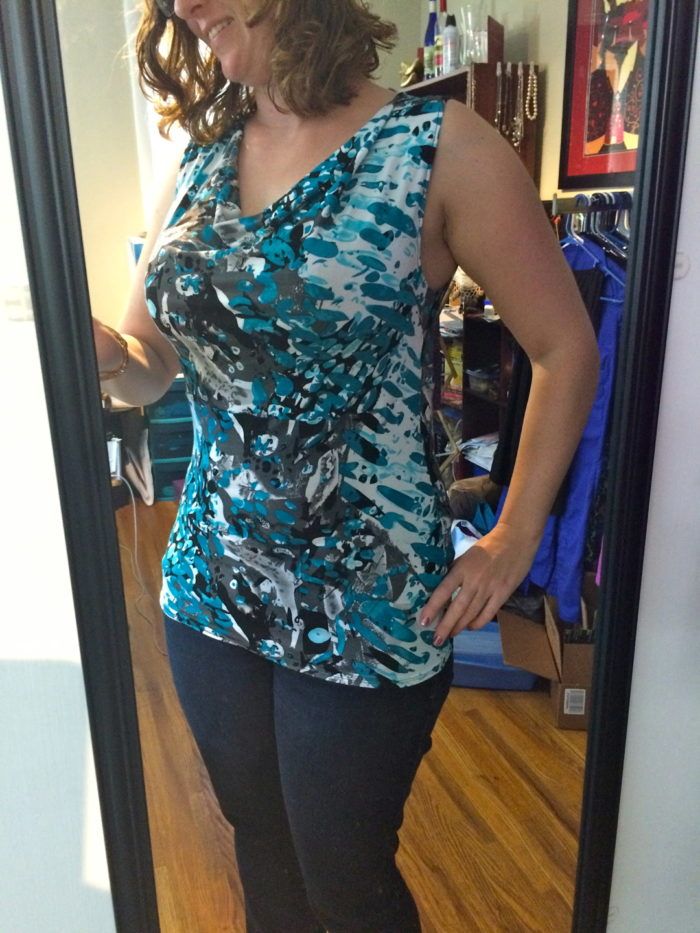 I saw this fabric on fabric.com and thought "Spring"! It is a beautiful, soft rayon/spandex lightweight jersey. So I searched for a pattern for a shirt that I could make my small amount of fabric work for a new Spring work shirt addition and came across So Sew Easy's Cowl Neck pattern, my fabric didn't quite fit the pattern pieces. So I took the top and bottom pieces and slit them in half and voila, enough fabric! Then this piece worked up really quick, I skipped the facings and just did narror hems and used a twin needle stitch on the bottom hem. Fo the inside seams I used a stretch overcasting stitch and voila, a work approriate shirt perfect for Spring!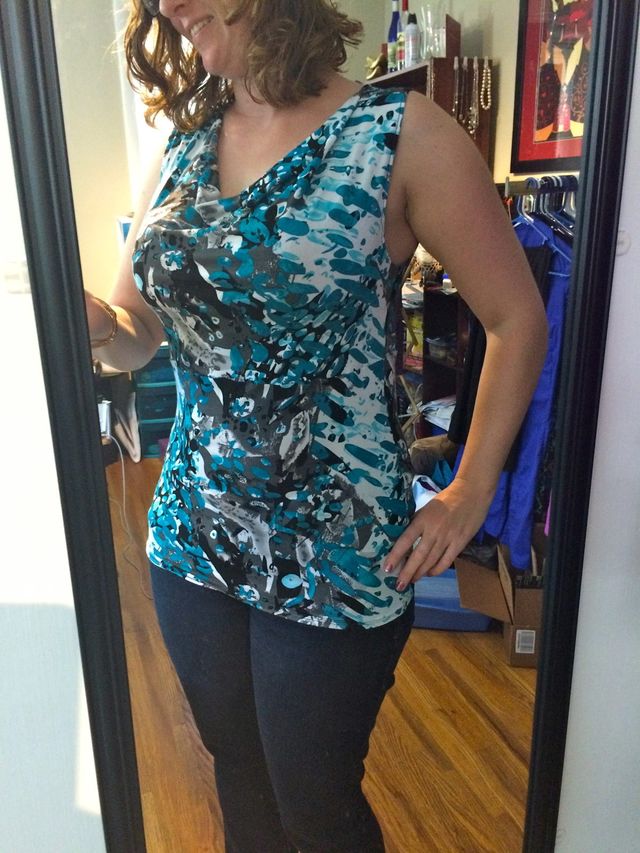 This is the front view of an easy pattern for a cowl neck sleeveless shirt that I made specially for Spring to wear to work.