Inspiration from Maggie's Sewing Room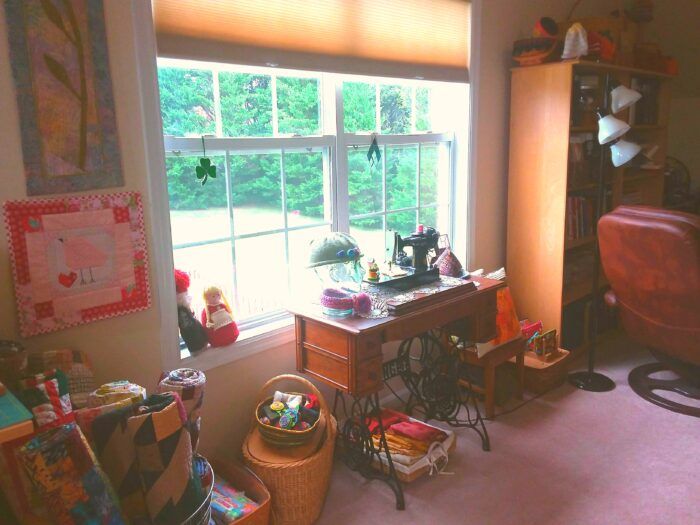 See inside Maggie's sewing room in Tennessee this week. Maggie says:
After I retired, my husband and I moved from Wisconsin to Tennessee. It was a high priority for me to have an adequate sewing space.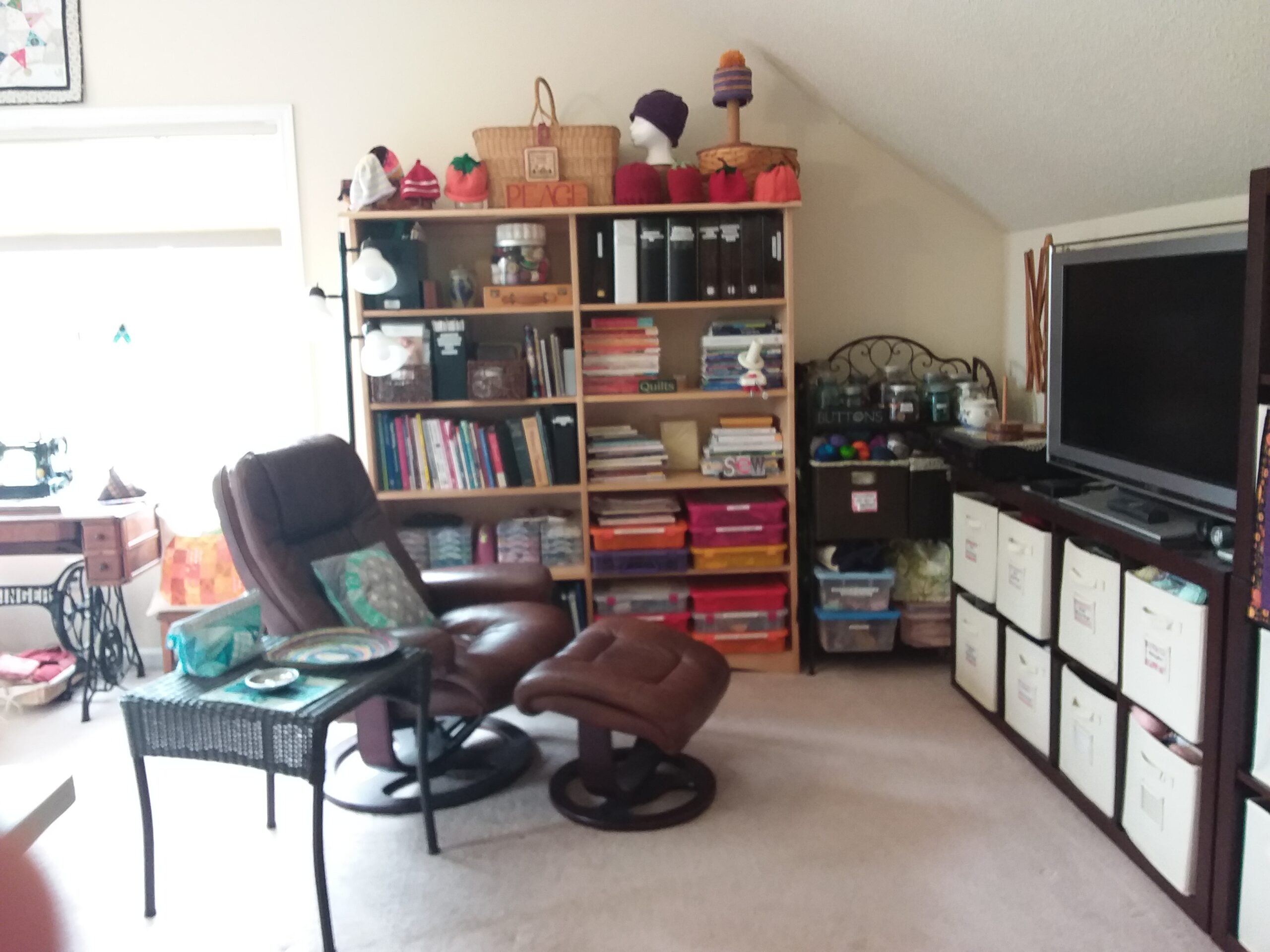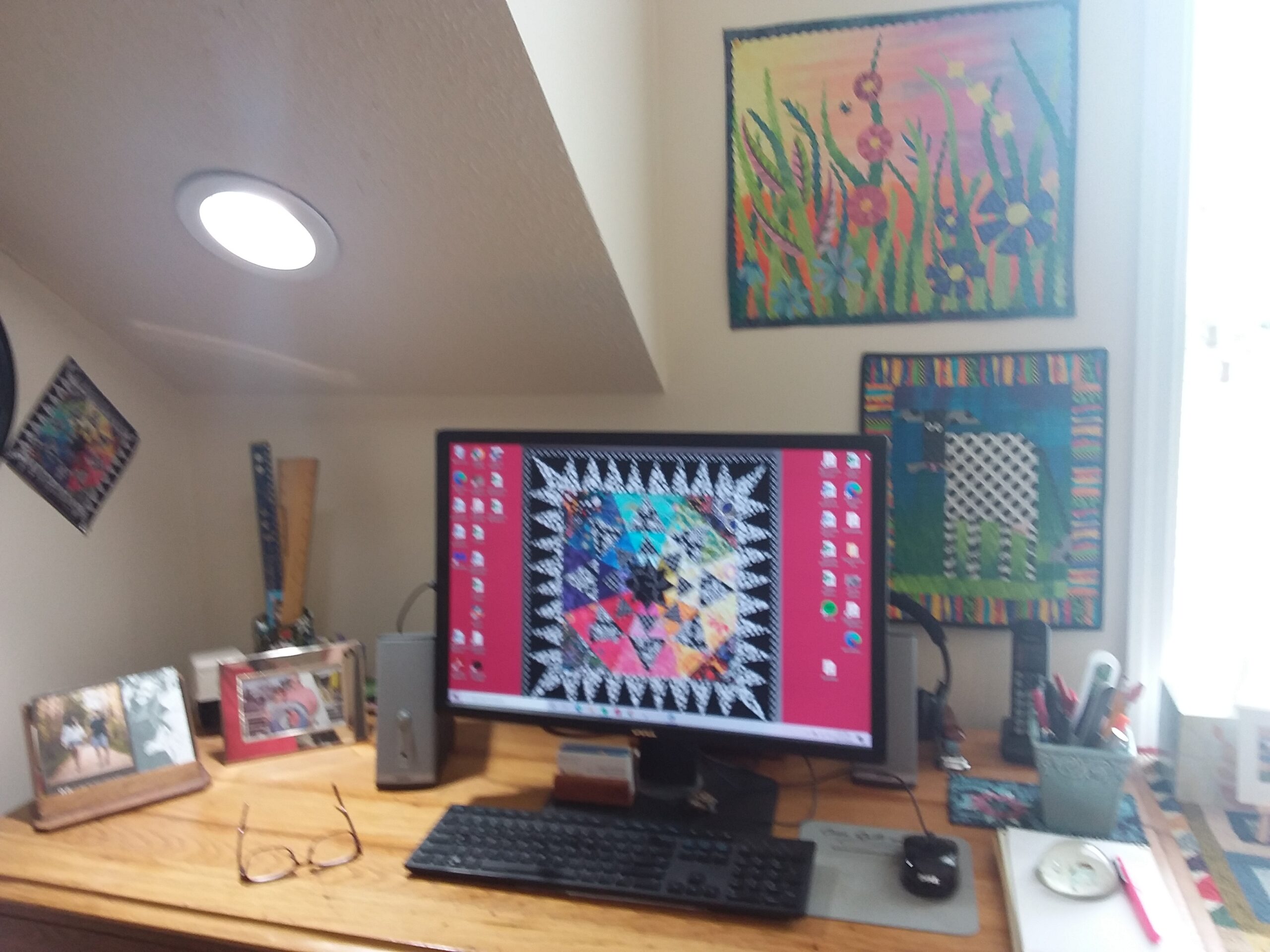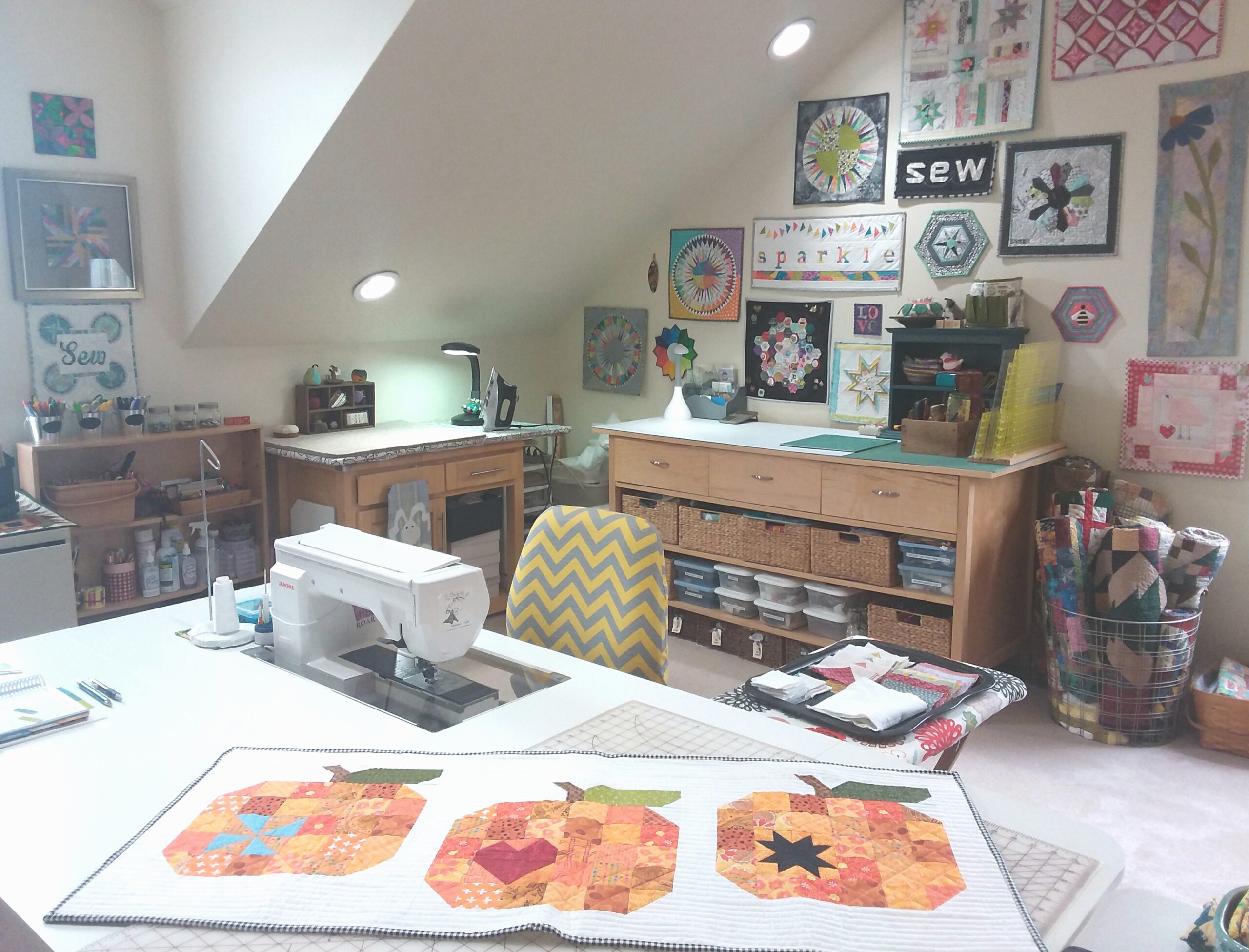 I started sewing in my early teen years.  I sewed primarily garments.  In the early 90's, I i started quilting and loved it.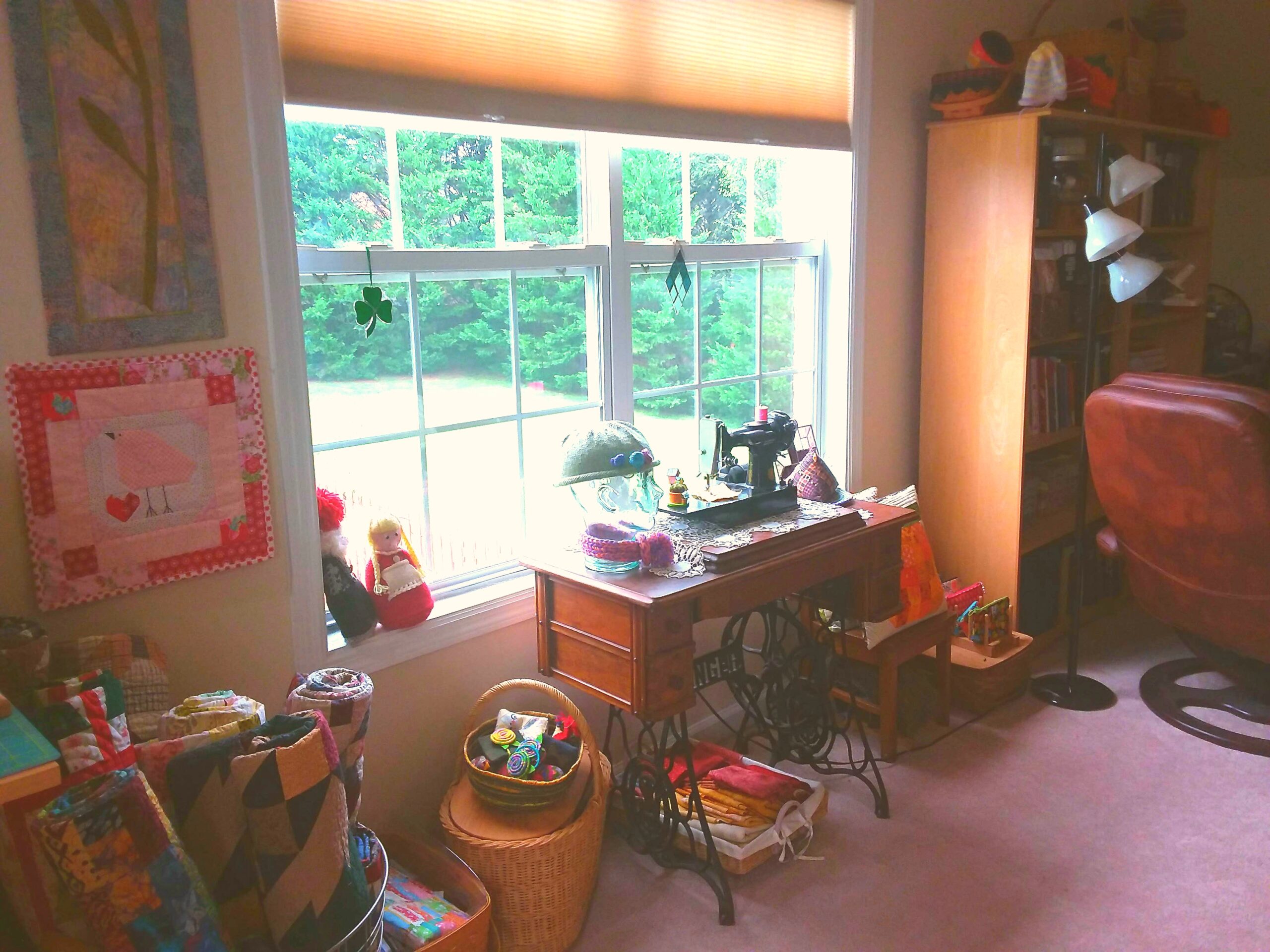 I have made many quilts for gifts, donations, and for my family.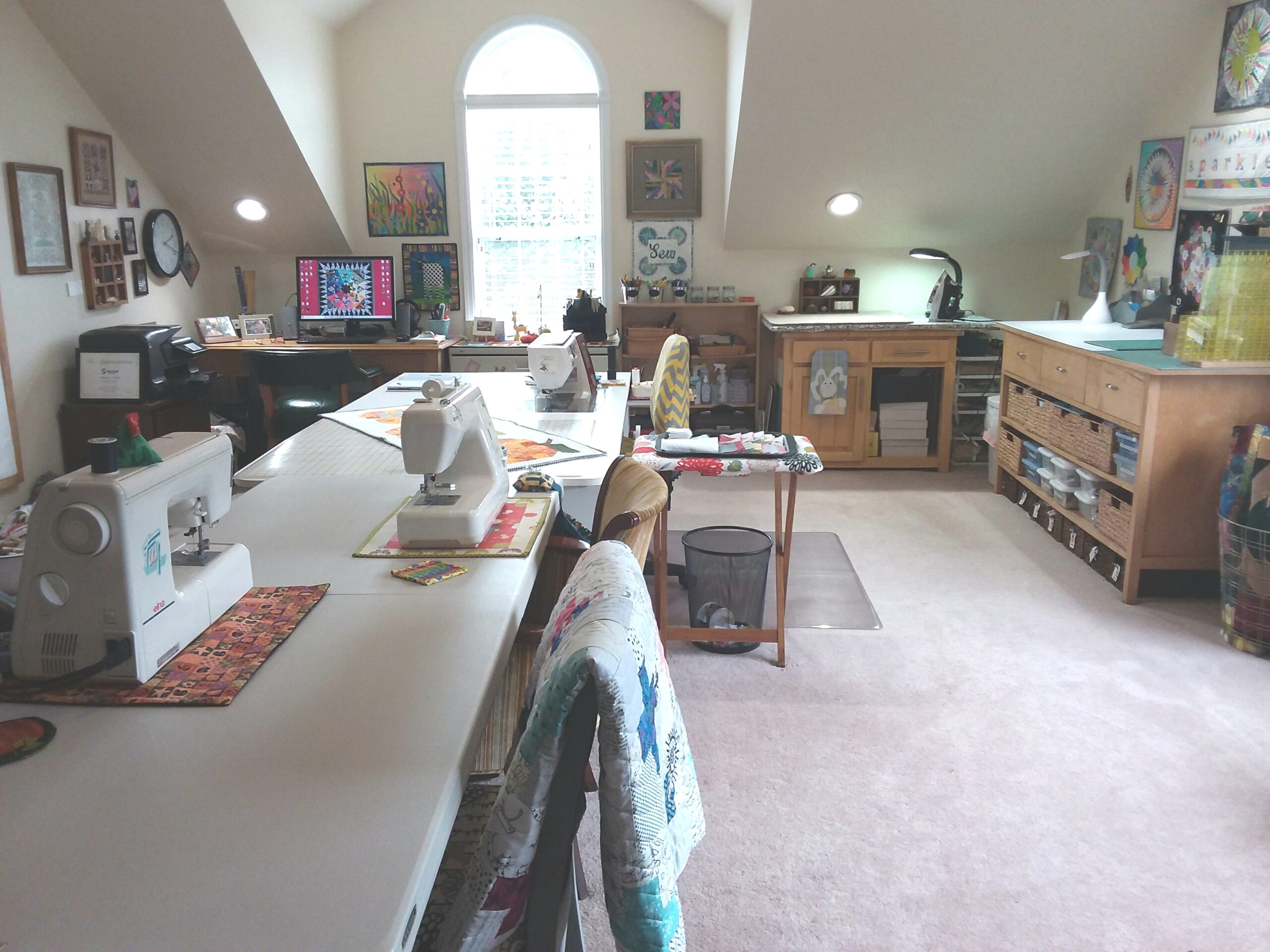 I also have an Etsy shop and a colorful Instagram profile.  This studio turned out to be a dream sewing space and I feel very lucky to have such a great space to work in.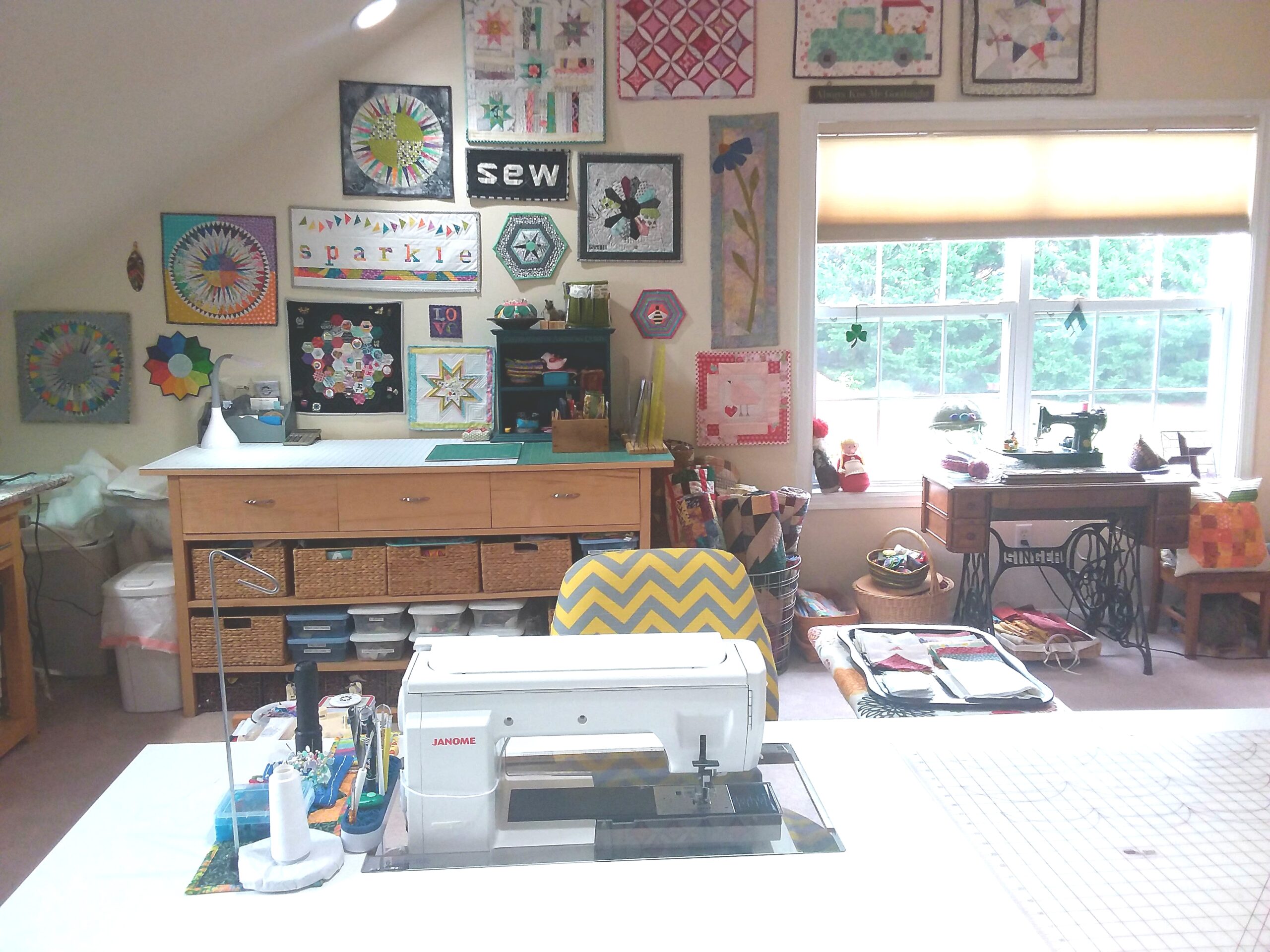 Once I got set up, I knew i had to share this space with others.   I met some new friends through a local knitting group ( yes, I knit too)  and soon after every other Wednesday became a sew day in my studio. It is so much better being able to share my space with  friends.