A Fast Way to Machine-Embroider Yo-Yo Circles
Save time and skip the hand basting.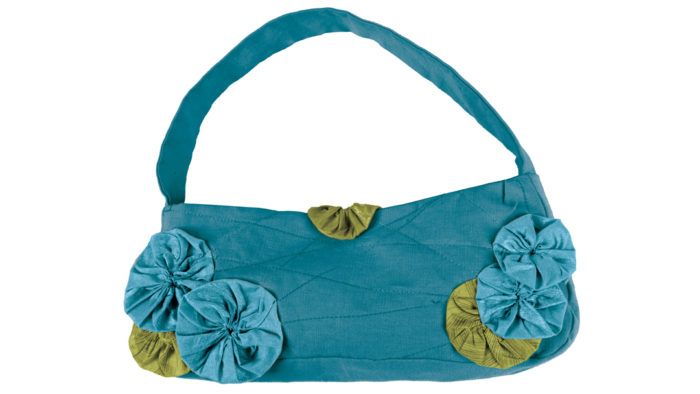 Making traditional fabric yo-yos by hand is a time-consuming process: You cut circles from fabric, hand-baste around their edges, and then gather them into little round pillows with neatly finished holes in their centers. Here's a fast way to machine-embroider yo-yo circles in multiples instead of hand-basting around each circle.
Machine-embroidered straight stitches don't gather as easily as hand-basted running stitches do. However, a second concentric circle of short stitches made on your embroidery machine outside the seam allowance of the longer gathering stitches makes it easy to gather the circle while also neatly finishing the opening.
You can create custom-sized yo-yos with digitizing embroidery software. Simply choose the automatic circle-drawing tool, and create an outline circle twice the diameter of the finished yo-yo you want to make. Using the copy/paste feature, create a second circle. Make it 1/8 inch larger in diameter, and center it around the first circle. Choose a 12-mm stitch for the inner circle so that it will gather easily when the bobbin thread is pulled. Made with shorter stitches, the larger circle gives the seam allowance some weight and encourages it to turn under as the bobbin thread is pulled tight.
Use silk chiffon, silk charmeuse, or lightweight cottons to make yo-yos. The sheer fabric is easy to gather and creates lighter yo-yos. The yo-yos made from cotton fabric have neat, well-defined holes. After you've stitched a few hoopfuls, use them to embellish your favorite summer project.
Just stitch, cut, and gather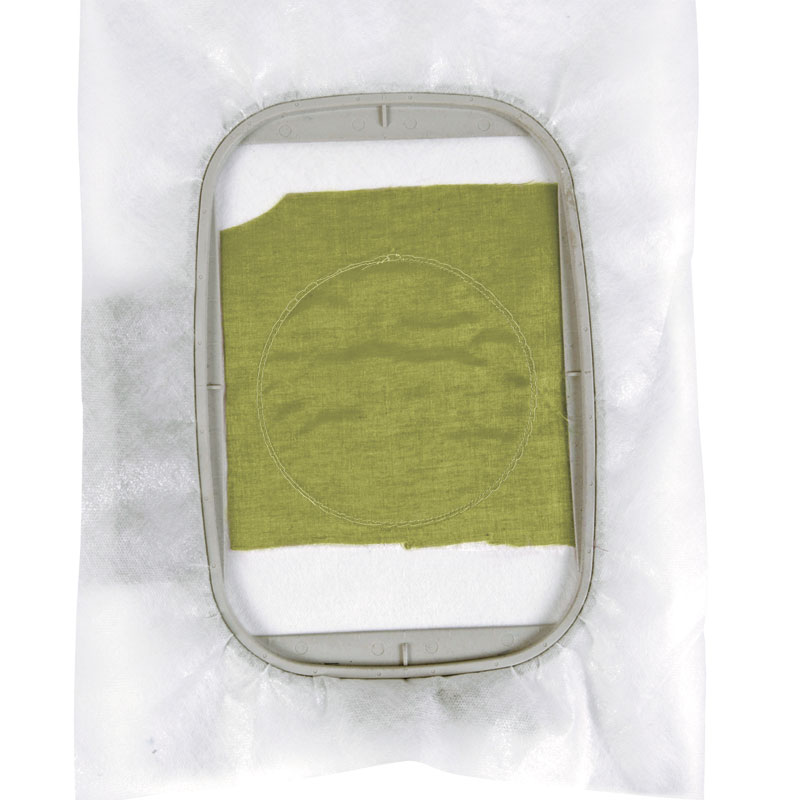 To create a hoopful of yo-yos, import the circles to your embroidery machine, and arrange as many as possible into the largest hoop you have. Space them 1/2 inch apart to make room for the seam allowances.
1. Wind a bobbin and thread your machine. Use a polyester thread that matches your fabric.
2. Hoop wash-away stabilizer. I used Aqua Mesh from OESD. Spray a temporary adhesive on the hooped stabilizer. Affix the fabric right side up in the hoop. Learn more about stabilizers.
3. Embroider the yo-yos. Trim each yo-yo so it has a 1/4-inch raw edge around the outside circle (below left). Keep the thread ends as long as possible (below right), so you have something to grab onto later.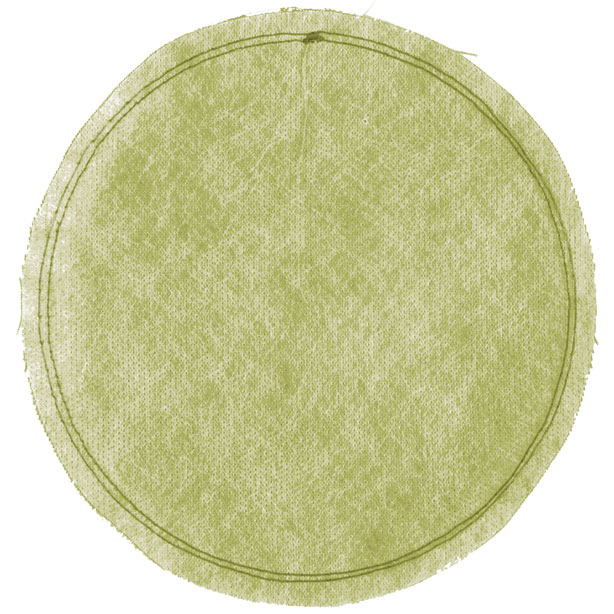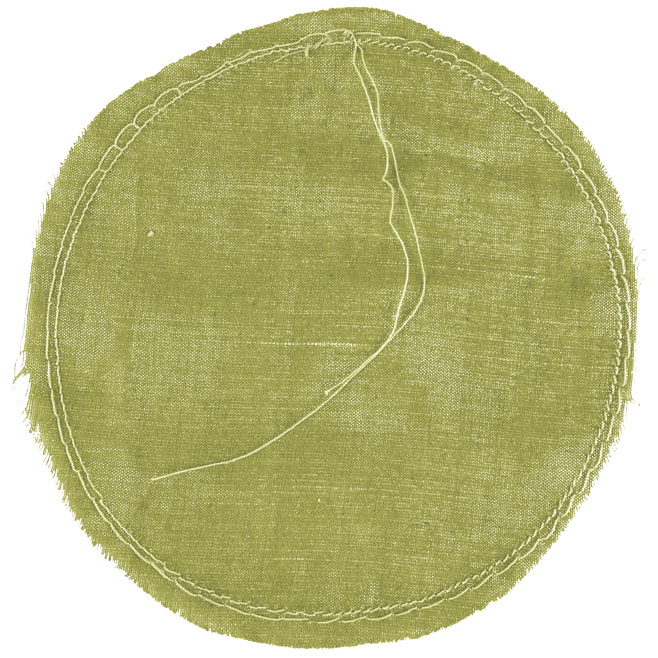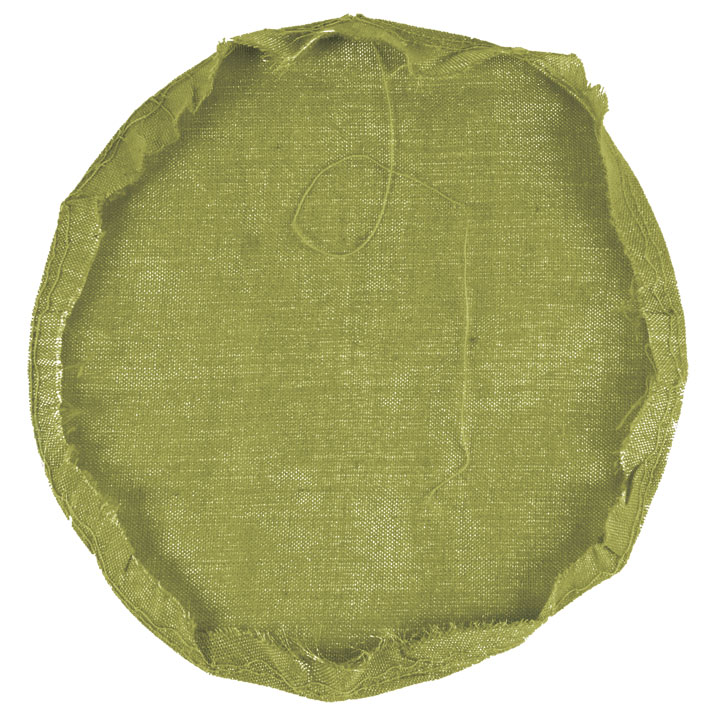 4. Rinse away the stabilizer. Squeeze out excess water in a towel, and then press the fabric circles with an iron until they're dry.
5. Press the raw edge under along the outer stitching line. This step creates a finished center hole (above, bottom left).
6. Pull the bobbin thread to gather. Find the thread tail along the inner circle, and gently pull the bobbin thread, gathering up the folded seam allowance (below). Use a turning tool to push the outer edge inside the hole as it forms. To secure the yo-yo, tie the gathering threads.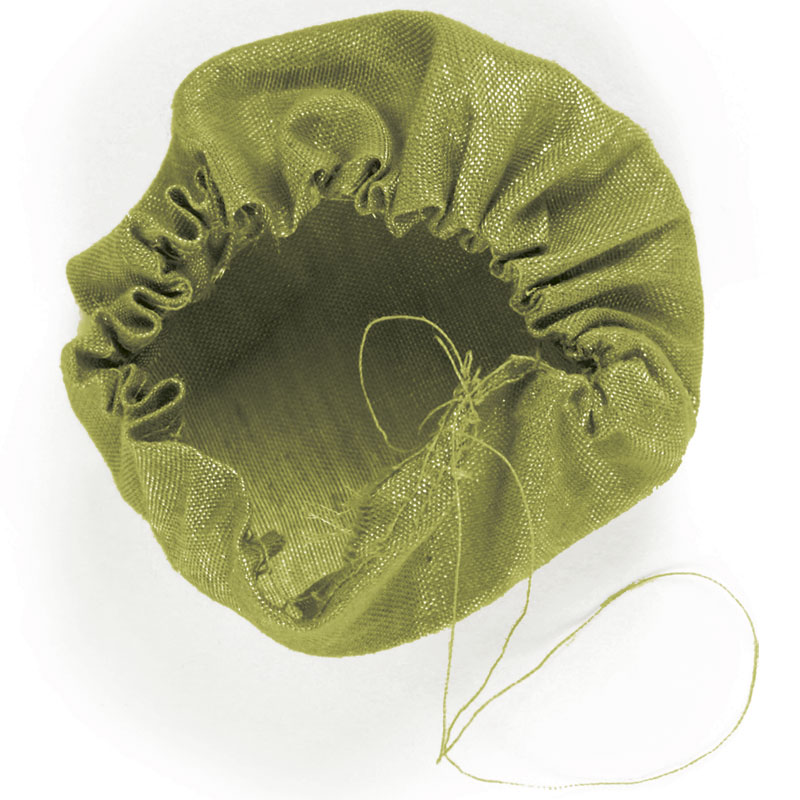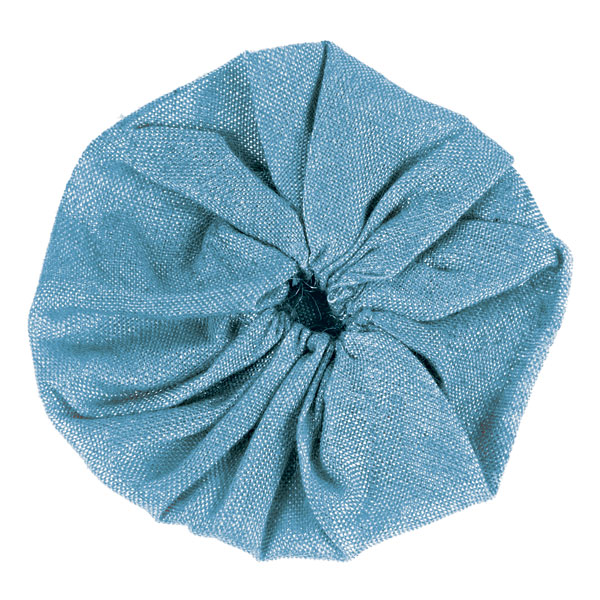 This article was written by Jennifer Stern Hasemann and first appeared in Threads #137 (June/July 2008).
Jennifer is a teacher and pattern designer based in Connecticut. Visit her at JSternDesigns.com.
Photos: Sloan Howard