Basket-Weave Coat: the Inside Story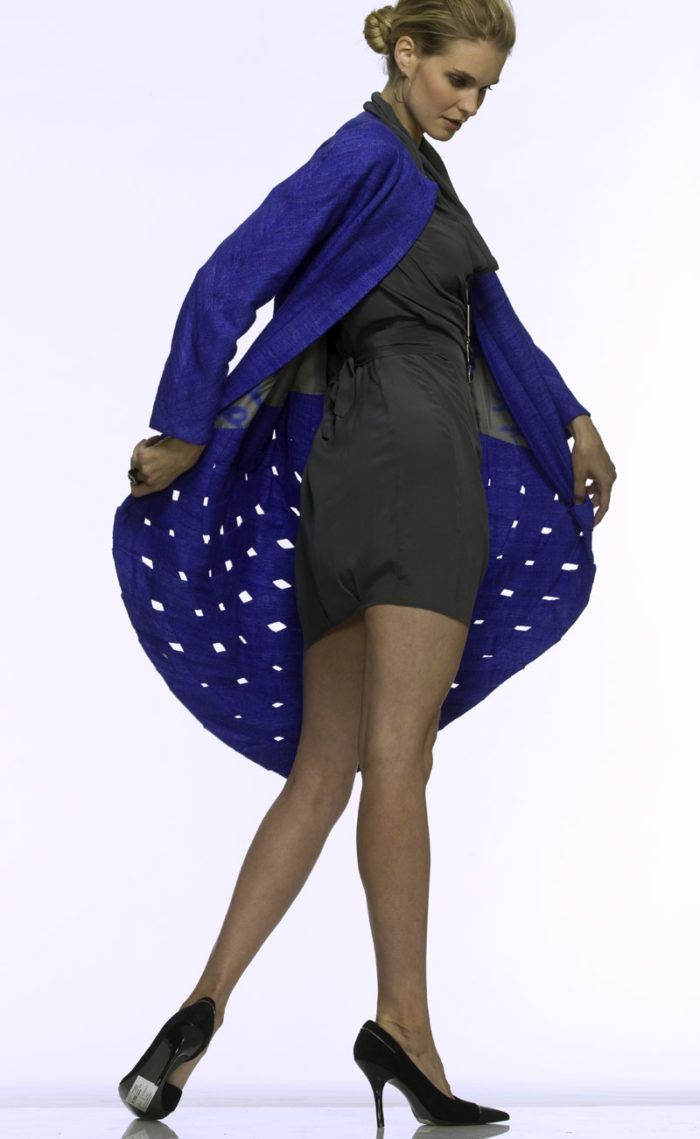 by Enid Wilson
An Online Extra to Threads #140, pp. 44-48
When I started draping the one-of-a-kind coat feature in Threads #140, I really didn't consider how the pattern itself would look. The coat itself is made of many narrow strips, stitched parallel to each other to form the bodice and sleeves, and then woven together to create the swooping skirt section. Although I began draping with straight strips of paper, you'll see that I ended up with something quite different.
Style unleashed. The finished coat has plenty of drama and movement.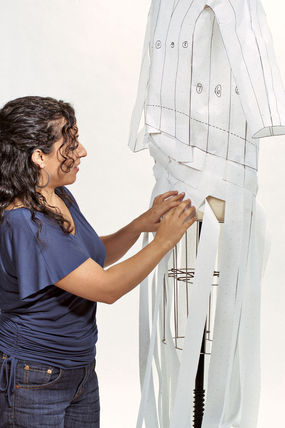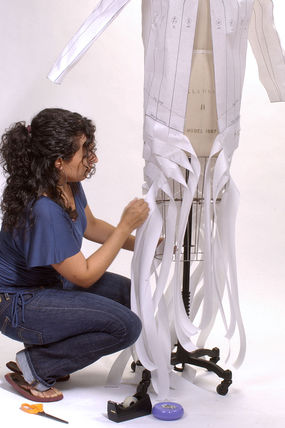 Enid starts by taping straight paper strips to the waistline of the jacket.
Remember those construction-paper weaving projects from grade school? Draping this coat is a bit like that, only three dimensional, vertical, and with curved edges!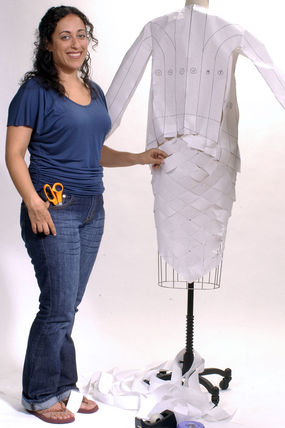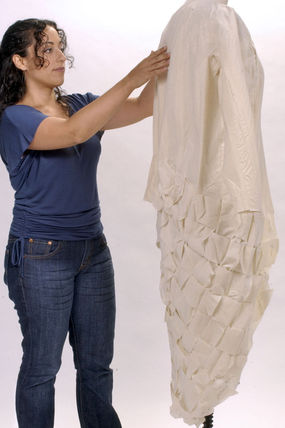 The completed paper mock-up is very similar to a basket, and the weave structure stays in place nicely due to the body of the paper. (The fabric coat will need to be tacked at all the woven intersections to prevent stretching.)
Enid created a muslin version of the coat to be sure that her paper pattern would translate properly into fabric.
Create a thoughtful layout
Because there are so many pattern pieces, and each one is a different shape and size, Enid planned carefully during layout. Nonetheless, the coat called for a lot more fabric than she expected.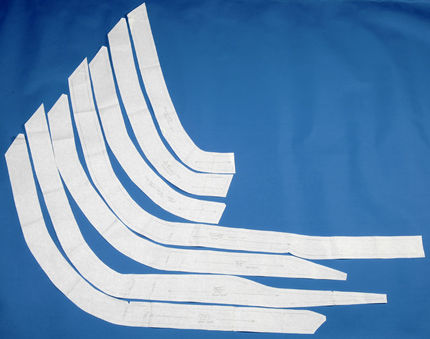 Enid Wilson of Bellingham, Washington, designs handcrafted cards and stationery and sews for the fun of it. See her article "Coat Check" in the December 2008/January 2009 issue of Threads.
Model photo: Jack Deutsch, stylist: Jessica Saal, other photos: Joseph Kugielsky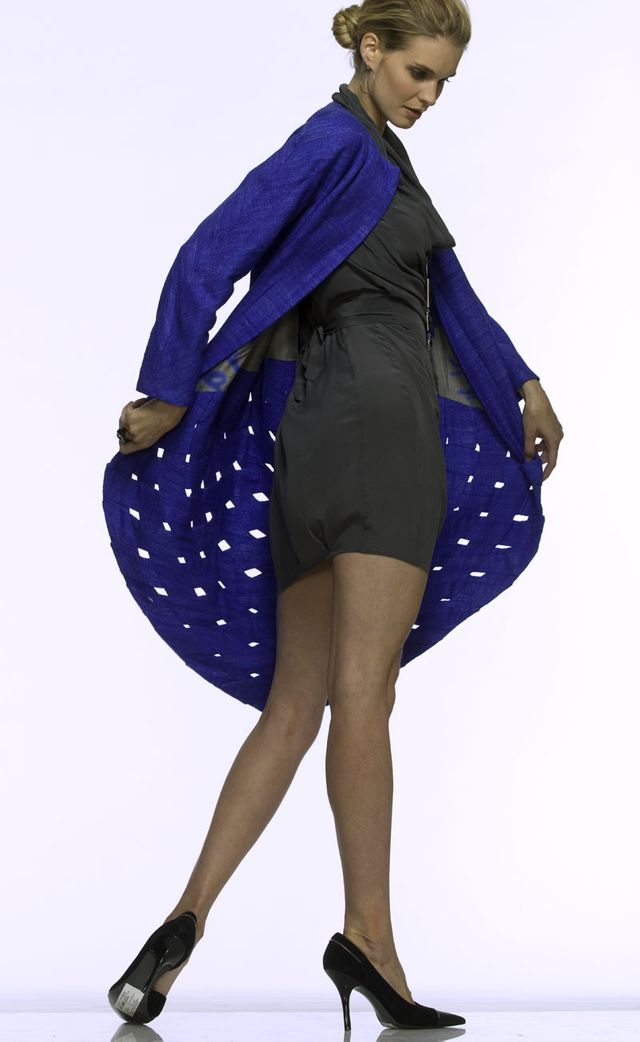 Fashioned from tussah silk in a cobalt blue, the jacket panels are seamed together through the bodice and then released to cross in a basket-weave effect at the hem. The strips are all draped by hand.