Patterns for Gorgeous Gloves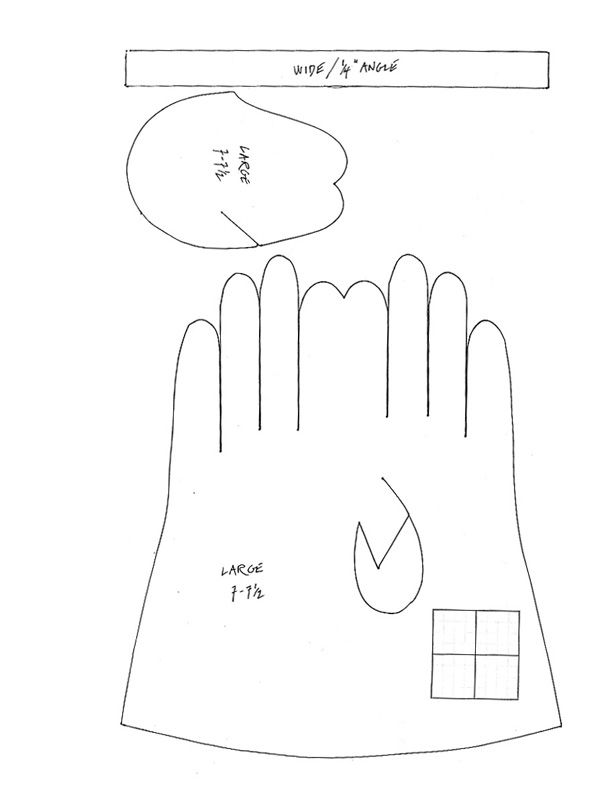 In "Gorgeous Gloves" in Threads #145, John Koch demonstrates how to sew custom gloves. This is the glove pattern shown in the article. The original pattern was reduced 64 percent, so to get full size, enlarge the pattern so the set of 4 squares shown is 4 square inches. Measure the width of the pattern right below the finger cuts. Compare this measurement to your hand circumference at the base of your fingers to determine the correct size. Lengthen or shorten the fingers as needed.
Discover the stitches you need to know when sewing gloves, and don't miss John's gallery of gorgeous gloves.
Download the large size pattern
Download the medium sized pattern
Download the small sized pattern