"Raster" Prints and Images to a Giant Scale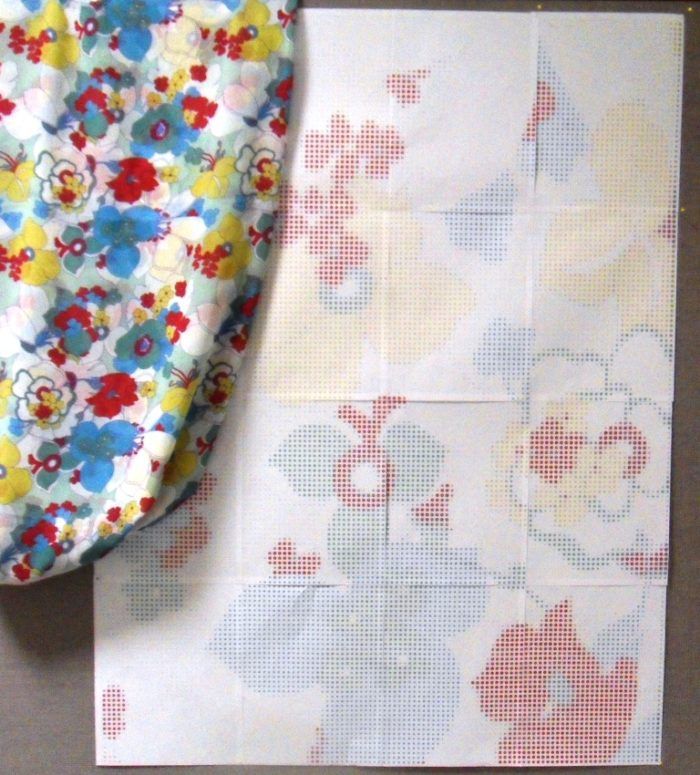 I wanted to share some information about a computer program that you can use to really blow up images – I'm talking up to 20 meters on a side! I discovered rastering years ago as a super-cheap dorm-room decorating utility. Scan in an image, a vacation snapshot, for example, and you can turn it into a giant poster. The BIG image will print out from a standard printer and you assemble the sheets into one large image.
The name comes from the term raster graphics. Wikipedia explains raster graphics and how they work better than I can, but in essence the program looks at an image as a grid of dots. When you ask it to expand an image, the program extrapolates the placement of more dots.
If you Google "raster" you will get a slew of responses – the one that I use is called the Rasterbator at Homokaasu.org. It's free and you can use it online or download a copy of the program to your computer. They have a gallery of neat images that users have rastered and used to decorate.
For sewing and crafting I've found that the Rasterbator is a neat way to replicate prints at a different scale. For example, the patterned chiffon I scanned for the demonstration photo – I plan to make that into a skirt. I also knit, so I rastered the print to a larger size. I can isolate a single bloom from the print and make an embroidery or intarsia motif for the back of a little white cardigan.
For a home decor project, scan a motif – from an pillow or curtains for example – and raster it into a giant counted cross-stitch pattern for a duvet cover, or stitching or piecing lines for a quilt.
If you have artistic kids, a charming project is to take a drawing and raster it into larger pattern for a poster, or turn it into a pillow pattern. You can enlarge a photo of your house or a flower in your garden and use it as the basis for an applique design.
Rastered images are rendered in dots – it's not a photographic likeness, but like pointillist art, it is "assembled" by your eyes into something recognizable.
I've found I can print them out in black and white and connect the dots for patterns or stitching lines. Colored printouts work great for planning colored crafts that are based on grids – such as needlepoint, counted cross-stitch, crochet, and intarsia or fair isle knitting.
The Rasterbator site has extensive and easy-to-understand information about using the program. Their FAQ includes troubleshooting the program's use, how to choose images that will work well, and the rules about copyright (it's OK to raster images for personal use, and they also offer links to public-domain art sites). There's even an advice section about mounting the big images.
Have fun! I'd love to hear from anyone else who has used the Rasterbator or tell us about it if you try it out for the first time.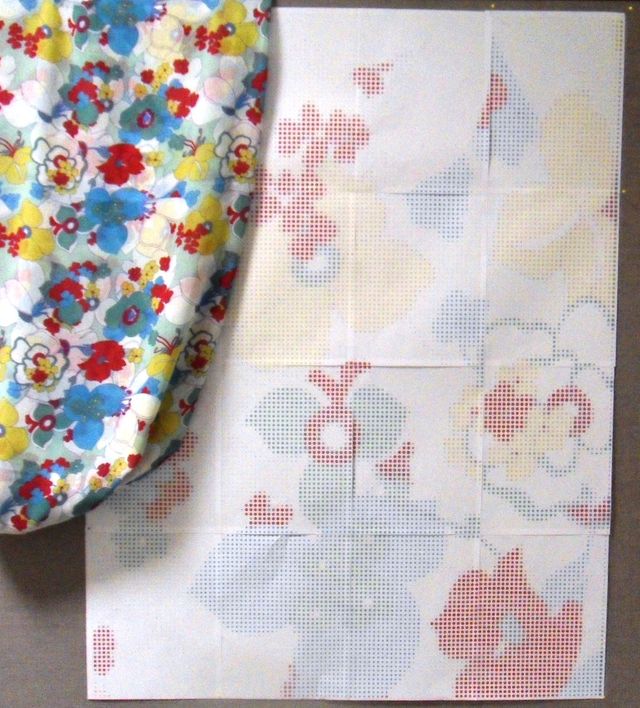 I scanned a print on my little home printer/scanner and blew it up to 16 times its size with an online program.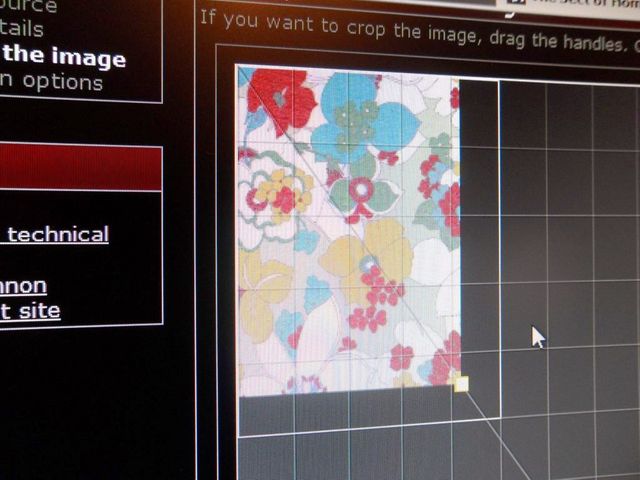 Each rectangle on the Rasterbator grid represents a piece of paper. Just drag the corner of your image out and the program resizes it, telling you how many sheets of paper the design will take, and how large your assembled image will be. It can create images large enough to cover 1,560 sheets of letter-size paper.