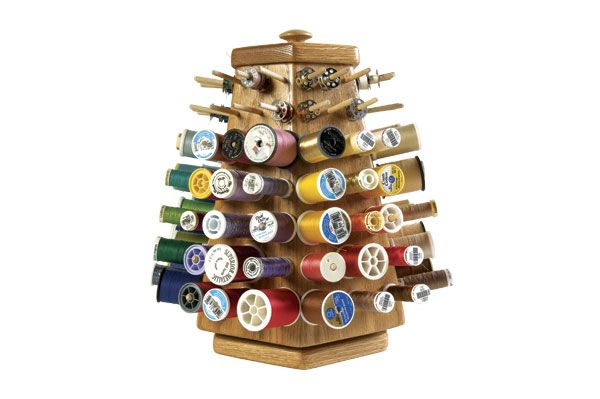 It's that time of year again when giving is in the air, when sewers around the world start daydreaming about their stitching wish list and wondering what to get for their fellow makers. Threads' editors have compiled a list of things we've been longing for to improve, simplify, or expand our sewing. While our heads may be filled with fabric and scissors instead of sugarplums, we think these items are just as sweet. What items are on your holiday wishlist this year?
Pattern storage
After years of sewing, most sewers acquire a significant pattern collection. The new Lingo boxes from IKEA create a perfect and stylish home for those patterns. Shown here is just one size and two prints of the many available.
($4.99 for two in the size shown, IKEA.com)
—Deana Tierney May, editor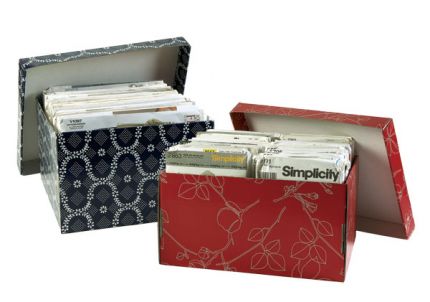 Tool kits
I'm always on the lookout for a place to store my tools that keeps them accessible. This handy keeper was originally intended for carpenter's tools, but it's also perfect in the sewing room. Its open top and numerous pockets make it easy to store items inside and have everything quickly visible and at the ready. (assorted, Lowes.com)
—Nicole Smith, associate editor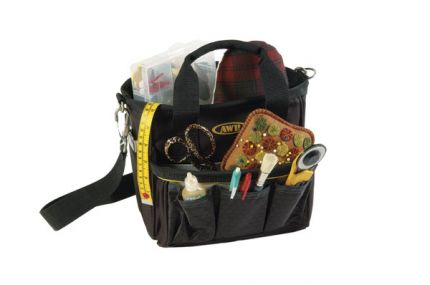 Mini bolts
My fabric collection outgrew my closet and under-bed storage a long time ago. On my holiday wish list is a better storage solution that's more organized and lets me see what I have at a glance. Mini Bolts from Polar Notions look like they'll do the trick. Unlike those awkward cardboard bolts used by fabric manufacturers, the plastic Mini Bolts are acid-free and include tabs to hold the fabric in place. ($59.75 for box of 50, PolarNotions.net)
—Jeannine Clegg, senior copy/production editor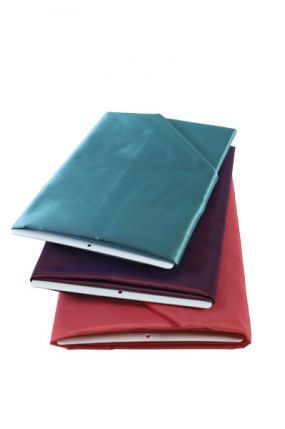 Thread carousel
I need a place to keep my thread where I can see what I have easily and will look great in my studio space. This adorable carousel is the perfect fit. ($89, NancysNotions.com)
—Gloria Melfi, assistant art director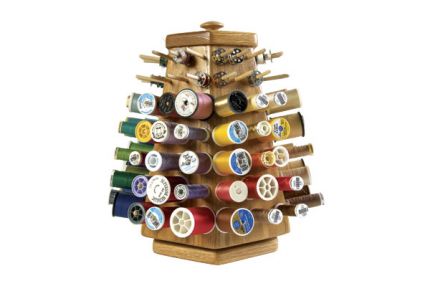 Ruler organizers
I would love the Junior ruler organizer from Nancy's Notions. Because my rulers are clear, I'm always misplacing them, and this would be the perfect storage option for them. ($39, NancysNotions.com)
—Nicole Smith, associate editor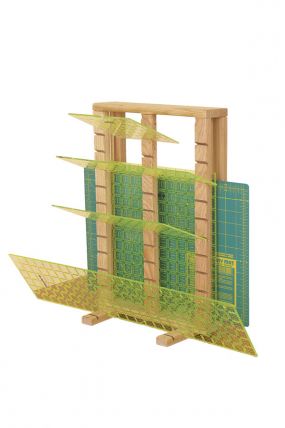 Fabric scissors
I tried out Kai's serrated fabric scissors for a story and have wanted a pair ever since. The serrated blades gently grip—not snag—silky fabric, so it doesn't slide when you cut it. The blades are also powerful enough to sever bulletproof fabric, so I'm sure they'll handle any sewing projects I tackle. (Professional shears starting at $59, others starting at $15, KaiScissors.com)
—Sarah McFarland, assistant editor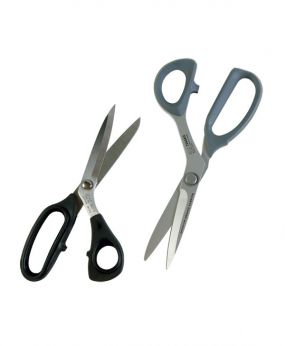 Lingerie kits
These bra-and-panty kits from Needle Nook Fabrics are absolutely adorable. I've never made my own lingerie, but the designs are cute. Having all the notions and fabric come together makes it seem entirely doable and fun to boot. I'd love to make a set for every day of the week. ($28 to $32, NeedleNookFabrics)
—Deana Tierney May, editor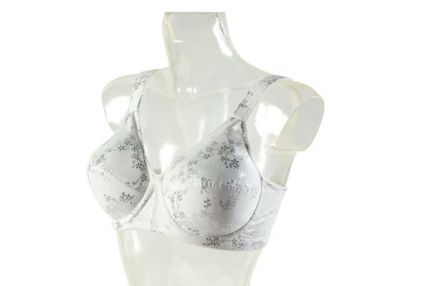 Collapsible tailoring board
This is one of my essential sewing tools, and I'm glad to see it's back in production. I can't imagine sewing a beautiful edge without being able to press around curves and into corners the way you can with the tailoring board. This amazing pressing tool from Golden Hands Industries is a tailor's dream and, when not in use, it collapses for easy storage.($54.95, [770] 998-1323)
—Judith Neukam, senior technical editor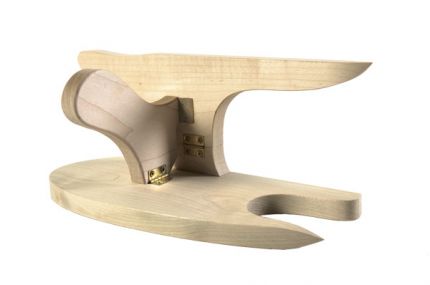 Japanese notions
These fine Japanese silk dressmaker's pins from Hisako Nakaya's Professional Sewing Supplies are available in metallic- or glass-head varieties. They slide through fine fabrics with ease without snagging. The imported basting thread works beautifully for making tailor's tacks and other basting marks. The thread's unique texture won't slip out of the fabric, and it breaks away easily for hassle-free removal. ($9.95 metallic pins, $8.95 glass-head pins, $3 per skein of ivory thread, ShiboriDragon.com)
—Judith Neukam, senior technical editor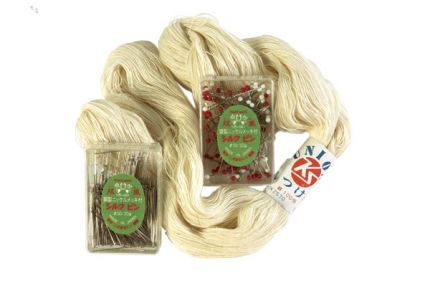 Ultimate sewing furniture
Knowing where your notions are and having easy access to them is blissful. I'd love to have a full suite of Haka or Koala cabinets. Not only would ergonomic sewing furniture be a welcome comfort, I'd appreciate the calm of a clean and organized sewing space. (HakaSewingFurniture.com, Koala Cabinets available through SewingAndCraftClub.com)
—Sarah McFarland, assistant editor
Fabric-inspired wallpapers
To cheer up my sewing space, I'd love to use the new Amy Butler wallpaper collection for Graham & Brown. For the collection, Butler designed 36 vibrant motifs, which are printed in the UK on ecologically responsible paper with water-based inks.($80 for 32.8-foot by 20.5-inch roll, GrahamBrown.com)
—Nicole Smith, associate editor
Modern Pattern Design by Harriet Pepin
Vintage sewing books are such a wealth of information. It's good to know they are being reprinted by the Center for Pattern Design and made available for us to learn from. Among my favorites is this gem by Harriet Pepin. Originally printed in 1942, it demonstrates how to draft patterns, including styles from the 1940s. ($55, CenterForPatternDesign.com)
—Judith Neukam, senior technical editor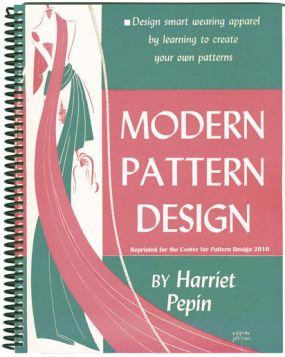 Pattern Magic by Tomoko Nakamichi
These amazing Japanese books are now available in English, and I couldn't be more excited. This innovative and creative book from Laurence King Press showcases the boundary-pushing pattern work of Tomoko Nakamichi and highlights how to draft the patterns for each of the awe-inspiring designs included. ($24.95, LaurenceKing.com)
—Nicole Smith, associate editor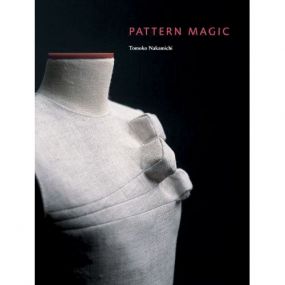 Take a sewing getaway
If a vacation is what you're wishing for, check out this list of getaways with sewing themes:
• Sew Fun Eastern Caribbean Sewing and Quilting Cruise from Round Bobbin—
RoundBobbin.com
• Two-week Milan Fashion Tour, including fashion- and design-themed sightseeing, a personal shopper, and even an afternoon with a hairdresser—
FashionCampus.it
• Countless cruises and tours around the world with quilting and sewing themes including Ireland, Tuscany, India, Japan, Africa, and more—
SewManyPlaces.com
Check out these Web sites for details on Threads authors' retreats, international tours, workshops, and more:
Connie Amden-Crawford—
FashionPatterns.com
Sandra Ericson—
CenterForPatternDesign.com
Linda Lee—
TheSewingWorkshop.com
Louise Cutting—
CuttingLineDesigns.com
Mary Ray—
MaryRayDesigns.com
Susan Khalje—
SusanKhalje.com
Susan Lazear—
SusanLazear.Blogspot.com
excerpted from Threads 152, p. 70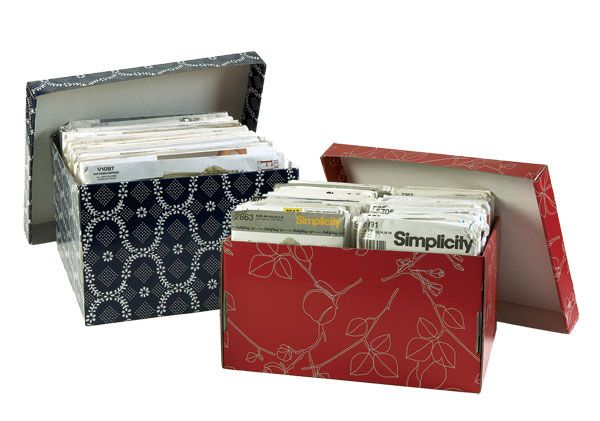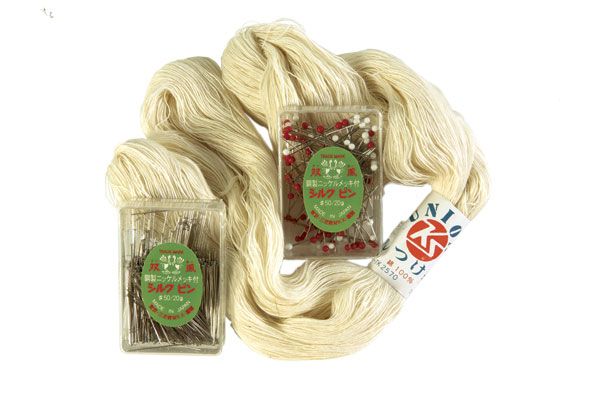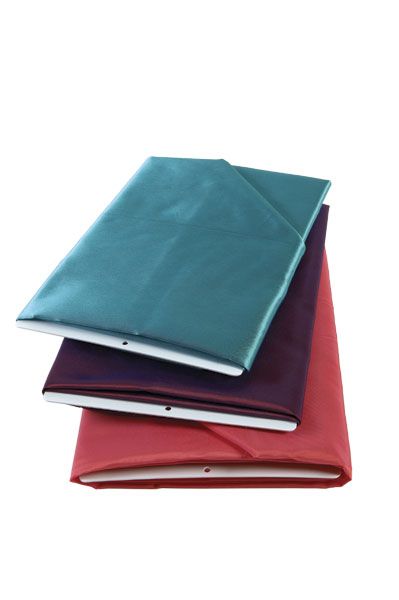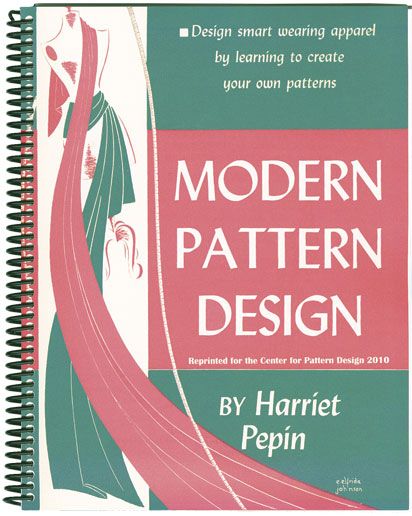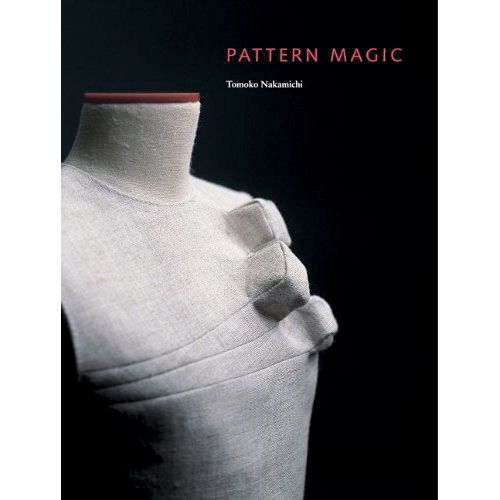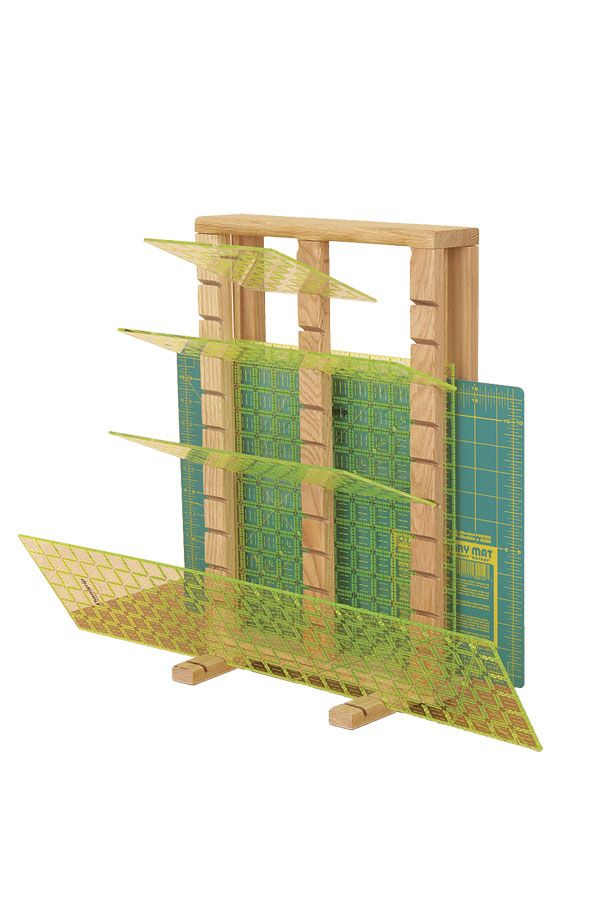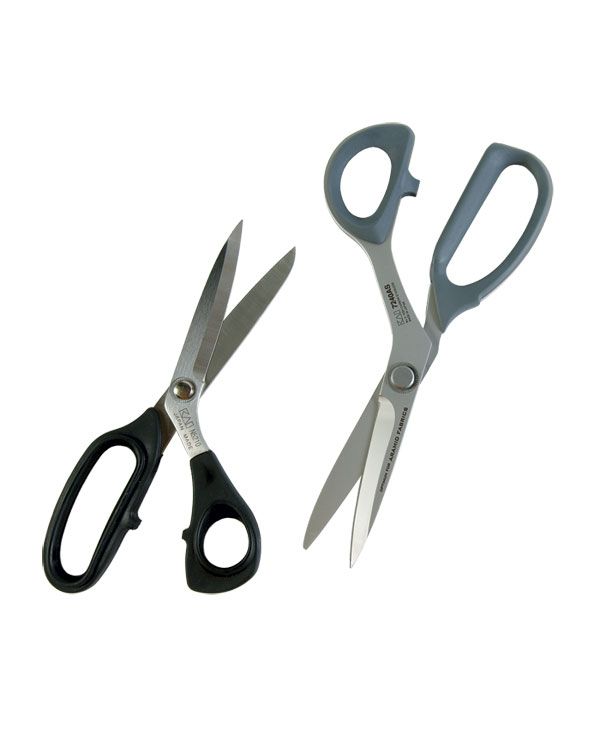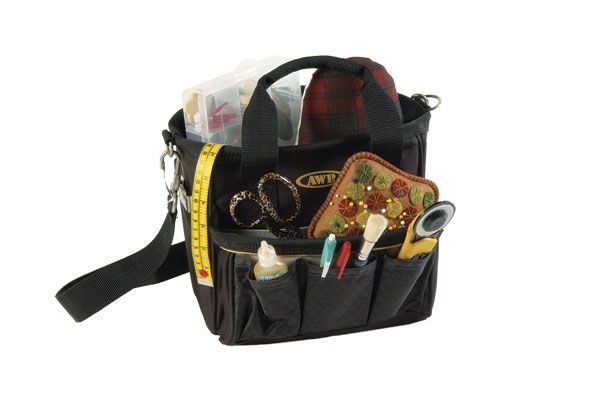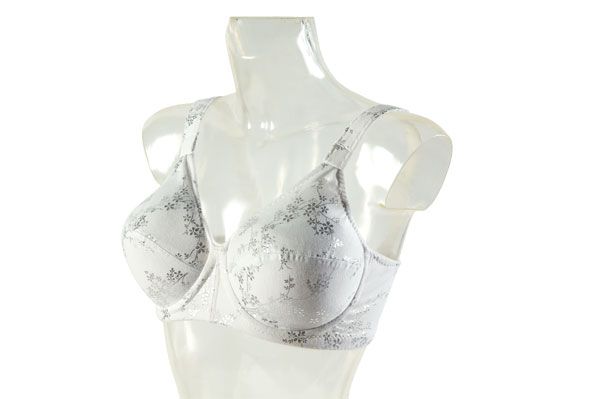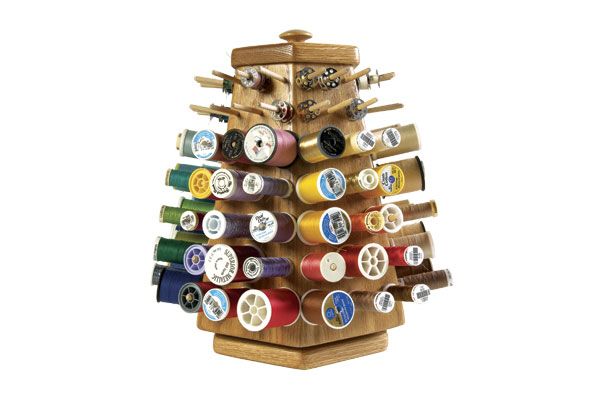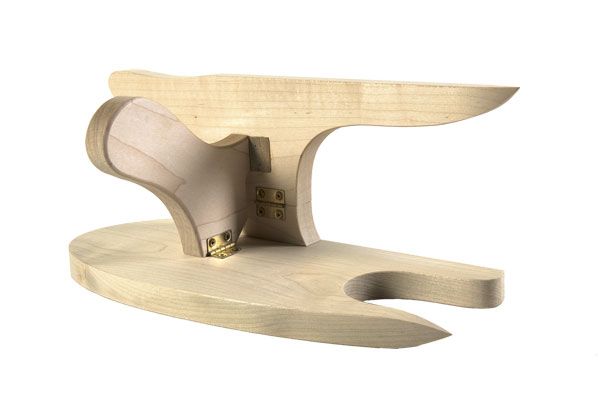 Get the latest including tips, techniques and special offers straight to your inbox.