Great Gift Ideas for Sewers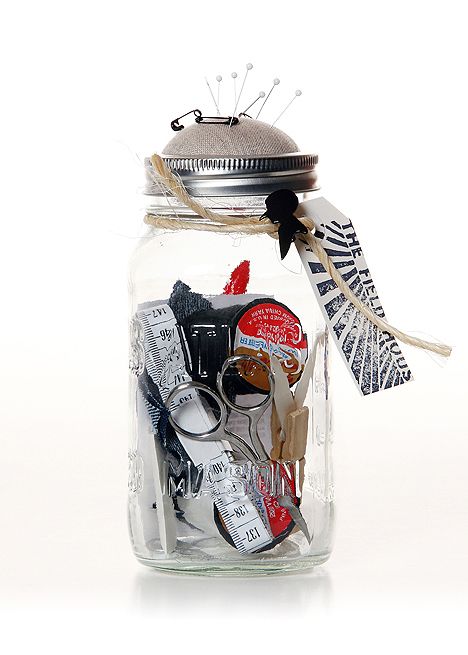 The holidays are upon us! If you are looking for a last minute gift for the sewer in your life (even if it's yourself), here are a few items which might fit the bill. Our editors and staffers selected a range of sewing, design, and related items that top our wish lists for the December/January 2012 issue, but there were so many we just couldn't fit them all into the issue. So here they are!
Notions and Tools
Non-sewer's kit
This mending kit in a glass jar would be the perfect gift for my son, who just finished his third year of college and is currently living 3 1/2 hours from home. I taught him to sew on buttons when he was 8 years old, so I'm sure he could handle mending tasks! The Blackbird Mending Kit contains straight pins and pin cushion, four needles, two spools of thread (black and white), a measuring tape, seam ripper, small pair of scissors, and other mending necessities. ($35, BlackbirdBallard.com)
–Norma Bucko, Threads seamstress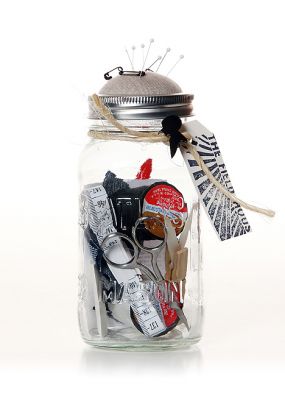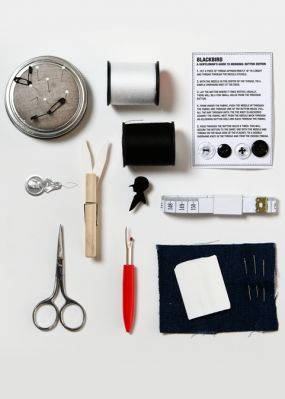 Pinking shears
My pinking shears are over 40 years old and have been sharpened many times, so I think it's time for a new pair! Since I'm familiar with Gingher scissors and know that they maintain exacting standards for their products, I'd like a pair of Gingher pinking shears to replace my old ones. ($48.70, Gingher.com)
–April Mohr, administrative assistant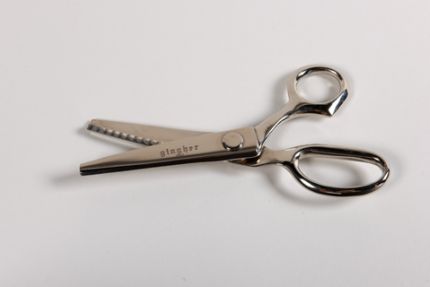 Rotaries for lefties
I'd like a good-quality rotary cutter that works for southpaws. I hear that Kai is a great brand and makes durable, high-quality scissors that cut well. I'm willing to give their rotary cutters a try on the strength of their scissors' reviews. They make several rotary cutter styles, all with universal grips for right- or left-handed use. ($12.99 – $24.99, KaiScissors.com)
–Jeannine Clegg, senior copy/production editor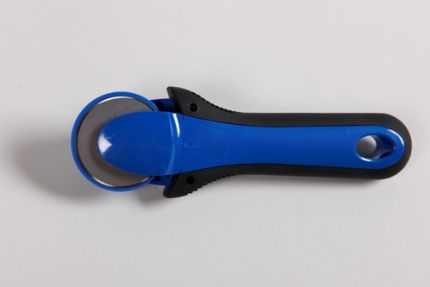 Graphic embellishments
These iron-on designs from Dritz Fashion Embellishments are a fast and trendy way to dress up a plain garment or bag. The modern and up-to-date designs range from edgy graphics like dragons and rock-n-roll symbols to butterflies, flowers, and paiselys. Two-color flock designs and metallic foil iron-ons can be layered and ironed once they've been applied to fabric. ($4.99, Dritz.com)
–Annie O'Connor, assistant editor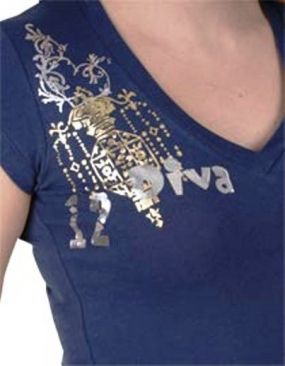 Sewing Room Equipment
Folding cutting table
Space is at a premium in most sewing rooms, but when you have only a small area to use, cutting becomes problematic. That's why I want a folding cutting table, like Horn of America's #2111. It folds out to provide a 72-inch-wide, 40-inch-long, melamine cutting surface. When closed, it's only 16 inches wide, so it can be stowed easily. Its lockable casters let you secure it in place while you're working. ($760, HornofAmerica.com)
–Annie O'Connor, assistant editor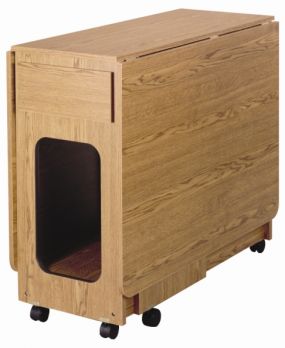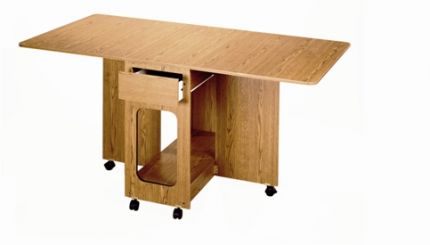 Portable sewing table
My sewing room is on the second floor of my house, but there are many times I'd love to sew downstairs. A portable sewing table, like the SewEzi, would let me take my sewing anywhere. The SewEzi is designed to place a sewing machine at the proper height for correct posture and comfort. It's lightweight, folds flat, has built-in handgrips and rubber wheels, and will fit most sewing machines. ($249, SewEziUSA.com)
–April Mohr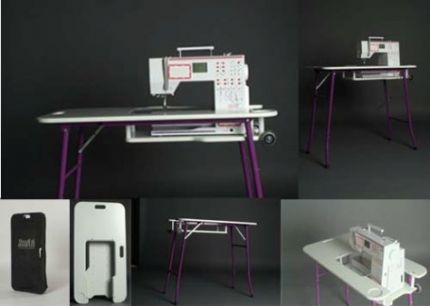 Perfect support
With a BodyBilt Chair, I could finally give up my search for a chair that is comfortable over a long time. These chairs are created to suit your body measurements. In addition to the custom size, the chairs have 13 points of adjustment, so I would always have the option to refine the fit! The Mid-Back Task chairs seem particularly well-suited for sewers, although it was designed with computer-users in mind. ($900+, ErgoGenesis.com)
–Sarah McFarland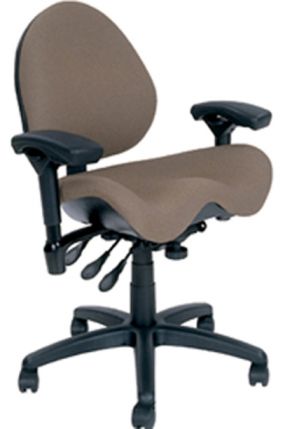 Inspiring Books
Pattern Magic 2 by Tomoko Nakamichi
This is a really cool and fascinating book that clearly illustrates how to make sculptural clothing details using Tomoko's creative approach to pattern cutting. It's the partner to Tomoko's original Pattern Magic, published last year in English, and includes even more step-by-step project illustrations and instructions for creating unique and cutting-edge designs. ($24.95, LaurenceKing.com)
–Carol Fresia, special issues technical editor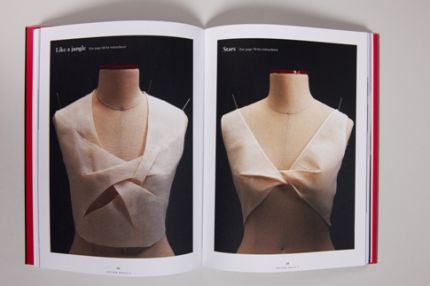 Advanced Textiles for Health and Well-Being by Marie O'Mahoney
It's amazing to think that fabrics are being developed that could be proof against fire, bacteria, sharks, the sun, and other potential hazards. Future textiles are going to have new uses in medicine, construction, transportation, and more fields that could change the way people live. "Advanced Textiles" includes a glossary, more than 200 illustrations, and a suppliers list. ($50, ThamesandHudson.com)
–Sarah McFarland, associate editor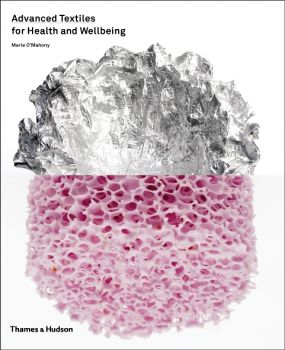 Seventeenth-Century Women's Dress Patterns: Book 1 edited by Jenny Tiramani and Susan North
This book–along with its recently published follow-up, Seventeenth-Century Women's Dress Patterns: Book 2–will doubtless join the other historical clothing books on my shelf. Produced by the Victoria & Albert Museum's publishing arm, it details 15 garments and accessories from a 17th-century British woman's wardrobe and provides step-by-step drawings of the construction sequence and scale patterns. Alongside the usual gorgeous color photographs are X-ray photos that reveal every detail of a garment's composition and construction. ($65, VandAShop.com or AbramsBooks.com)
–Stephani L. Miller, associate editor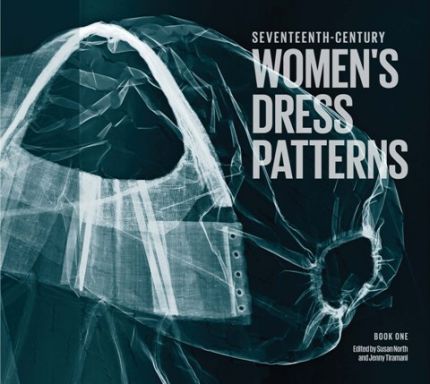 Edith Head: The Fifty-Year Career of Hollywood's Greatest Costume Designer by Jay Jorgenson
This is a big, heavy, monster of a book that's filled with wonderful photographs of clothes designed by costume designer Edith Head for movies such as "All About Eve," "Sabrina," and "A Place in the Sun." The author was granted unprecedented access to the Edith Head Archives of the Academy of Motion PIcture Arts and Sciences, so the book offers oodles of great eye candy and lots of information on Head's career. ($75, RunningPress.com)
–Mary Ray, contributing editor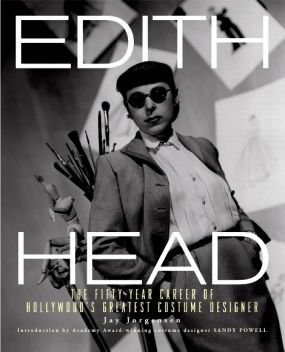 For more sewing gift items, head to your nearest newsstand for the December/January 2012 issue of Threads.
What sewing items top your wish list this year?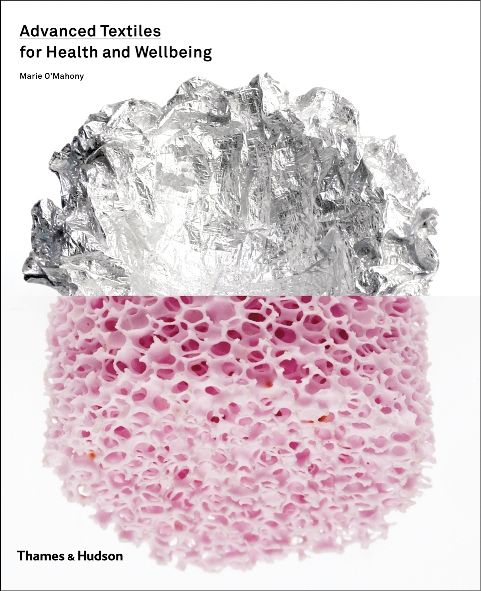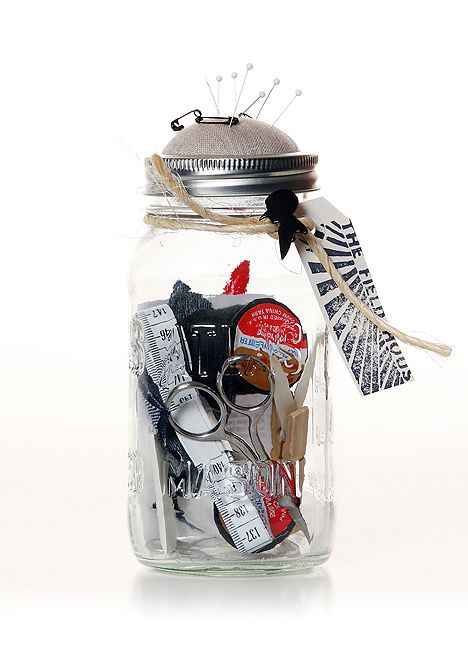 A mending kit for non-sewers makes the perfect gift for anyone.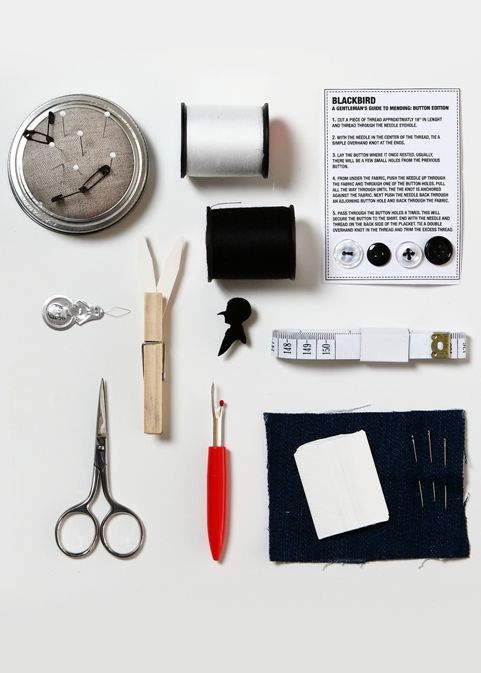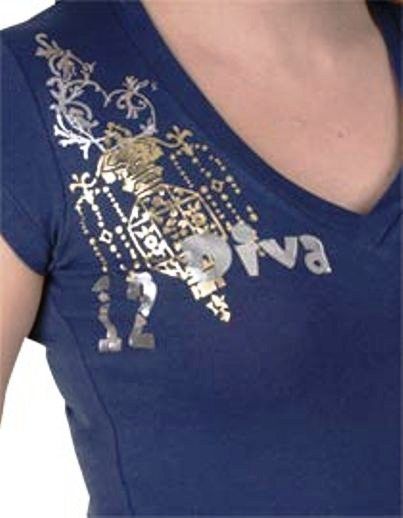 Iron-on designs from Dritz Fashion Embellishments are a fast and trendy way to dress up a plain garment.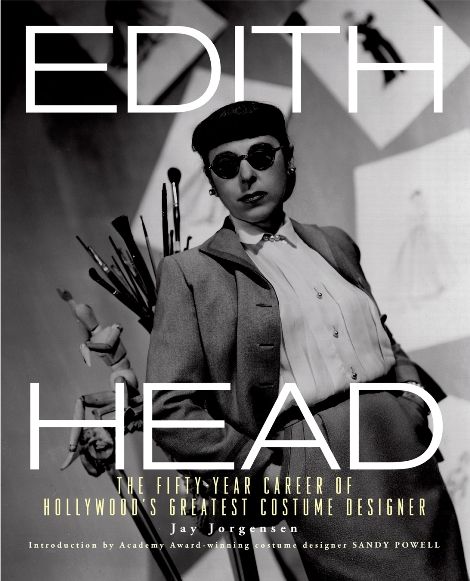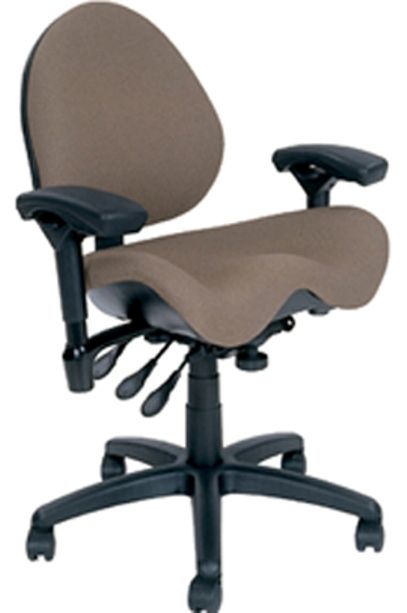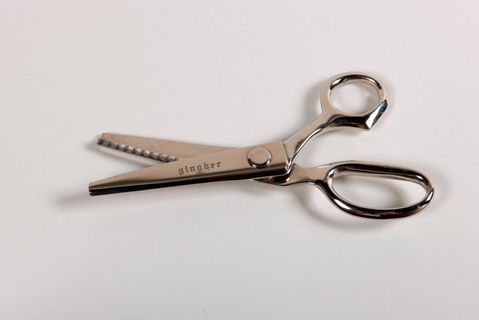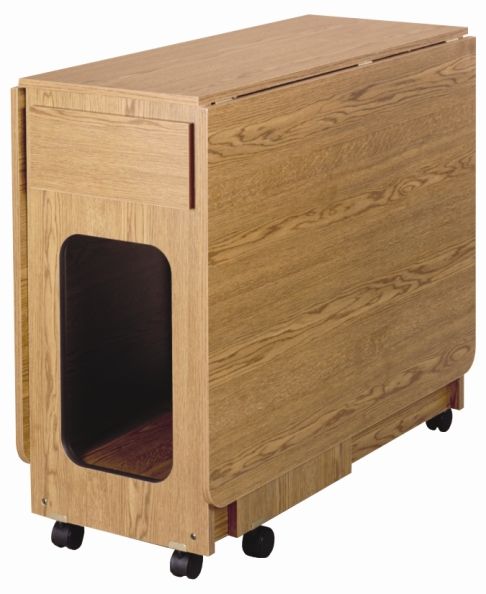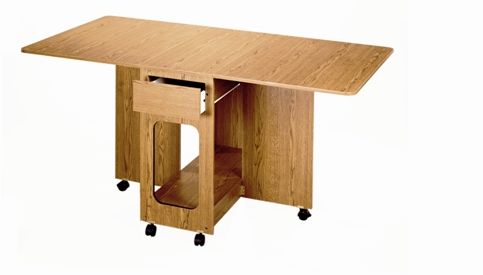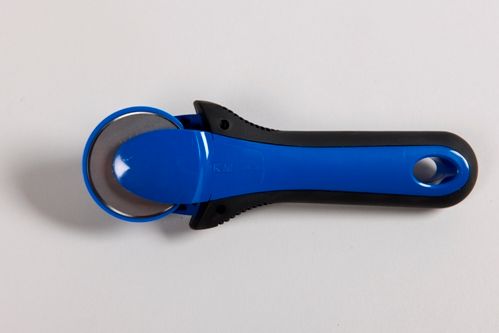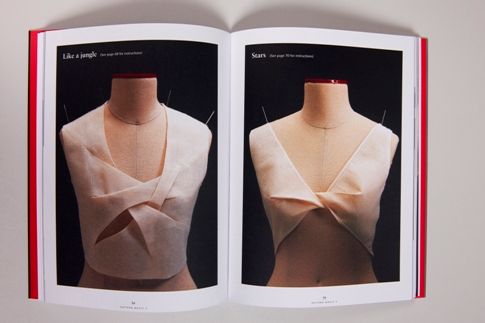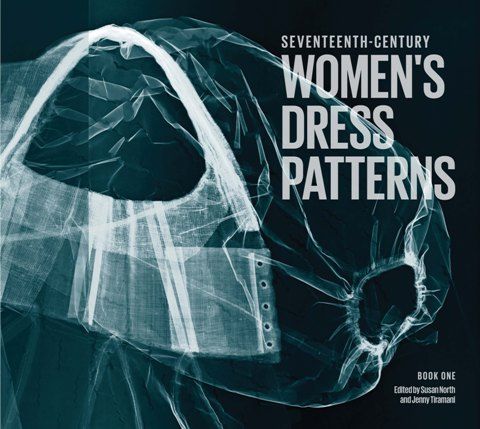 Books always make an excellent gift for the sewer that has everything.