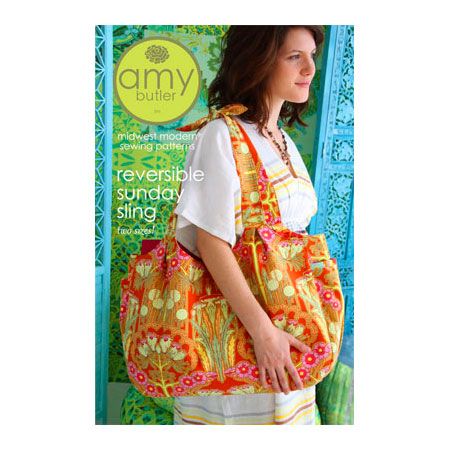 For stylish options for you and your home, look to the newest crop of patterns from Amy Butler, including a reversible handbag and oversized pillows.
The Reversible Sunday Sling is the perfect option to showcase a special fabric print, both inside and out. Choose two favorite coordinating prints that will help you transition from season to season with a simple flip of the bag.
The Oval Patchy Pillow pattern offers three styles in one envelope. They're super quick to sew and look great on the couch, bed, or even playroom floor. Their jumbo size (44 inches!) will make them a new favorite for the whole family at naptime.
Check out Amy's website for more patterns, information on her fabric, wallpapers, rugs, and more! Have you tried any of Amy's patterns before? What did you think? Do you use her fabrics in your own designs?