What's your state garment?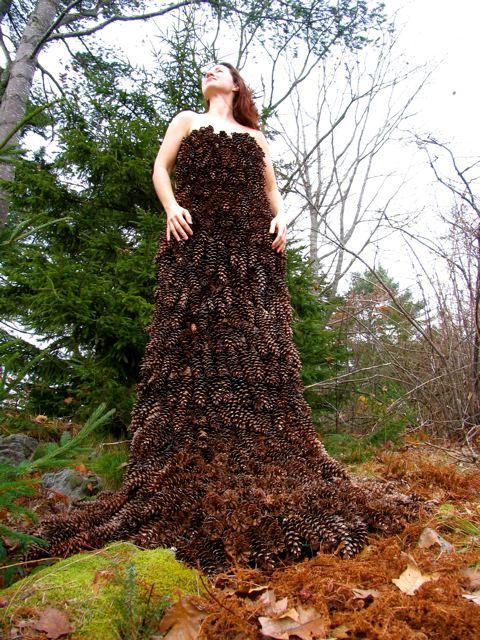 Project Runway gives its fashion designers some unusual challenges, and the contestants produce surprising results. Robin Barcus-Slonina, a multi-disciplinary artist, has developed a personal goal to rival any of the Project Runway challenges. She decided to create an iconic garment design for each of the 50 states in the United States. She calls her challenge The States of Dress Project. While traveling the US, she has designed garments that she feels exemplify her view of the state.
The garment in Minnesota, a state with a huge corn-growing economy, was made from corn husks. The dress she designed for Iowa is constructed from prairie grasses, a vegetation that's quite common in Iowa. Maine's dress is made from pine cones–easily found in Maine's pine forests. Navada's garment is made from cassino chips stitched together much like yo-yos in honor of LasVegas. Wyoming's dress was made from willow branches.
I found her view of New York to be quite interesting, and her NY garment to be surprising. If you didn't know it was made from garbage bags, you might think it was a new courture design! She explains:
"When thinking about what to create for the New York edition of the States of Dress project, I didn't hesitate a moment to imagine garbage. The first time I ever visited New York was during a massive garbage strike, and I have never seen mountains of garbage piled so high on busy city sidewalks. I was raised in Chicago, where we have alleys to hide our garbage. I was surprised to discover that New York is a city without alleys, resulting in every home and business -even the fanciest restaurants- leaving their piles of trash right outside their front doors on the sidewalk. Even when there is not a garbage strike, the garbage bags lining the sidewalks in New York take some getting used to. However, by no means did I want to create something "ugly" for this metropolis of art, beauty and fashion. I therefore strived to create a "couture," jet-black, fashionable New York dress, that just happened to be made from garbage bags. To me, this piece represents all the contrasts inherent to New York: wealth and poverty – beauty and trash."
I don't know which garbage strike Robin is referring to, I'm sure there have been many over the years, but I do remember the strike in 1968. It was a 9-day strike, and the daily TV news reporters showed mounds of trash everywhere. Those images can't help but stick in your mind, so if Robin just happened to be in NYC during a strike, I guess garbage is a reasonable designer selection.
It will be a while before Robin is finished with her challenge, but we'll be watching with eager anticipation for the next segment.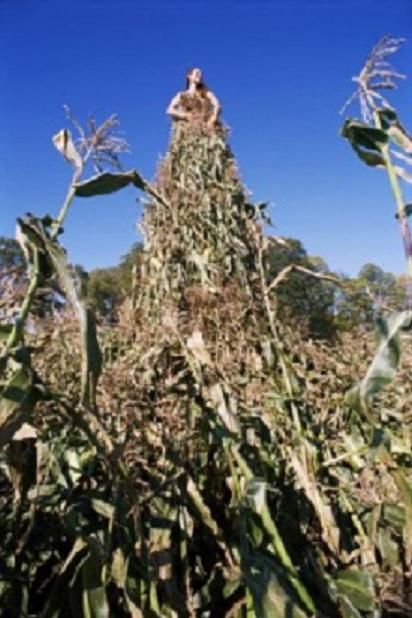 Minnesota's dress is designed from corn husks.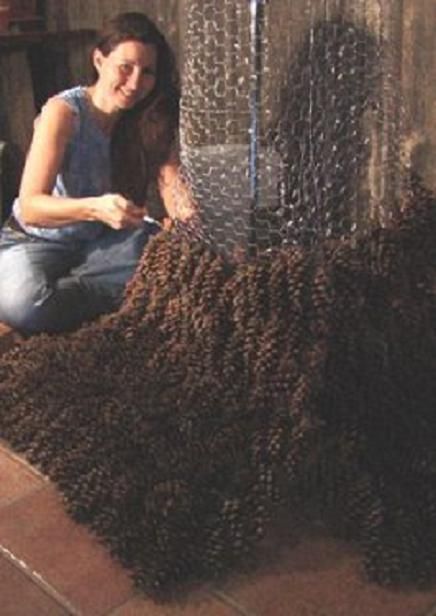 Preparing Maine's garment.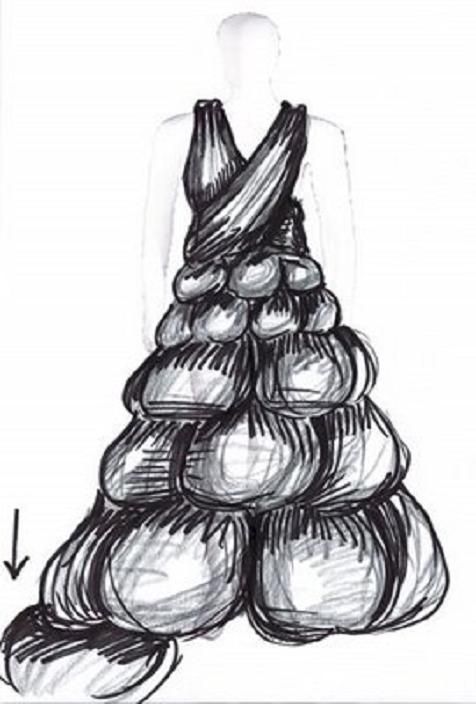 Robin's sketch for the New York dress.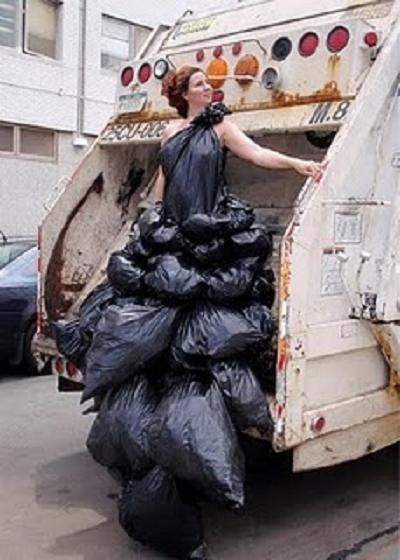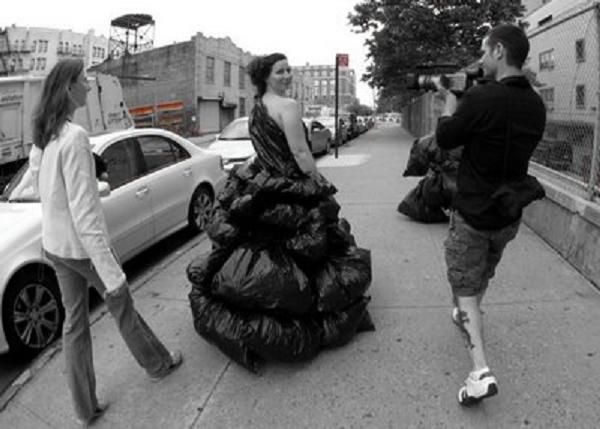 When it's not next to a garbage truck, the New York dress looks much more fashionable!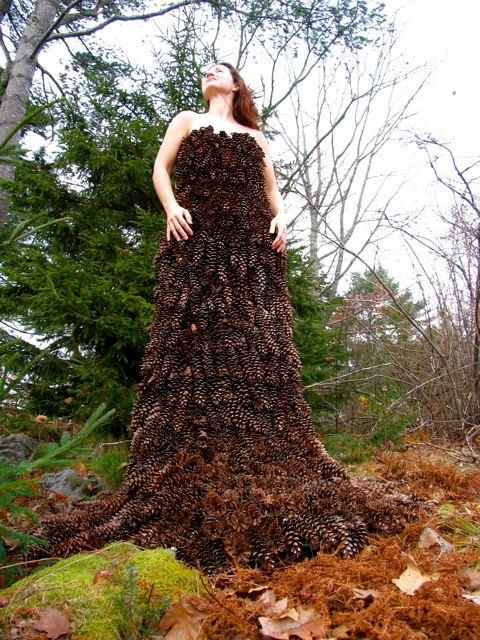 Maine's garment is fashioned from pinecones.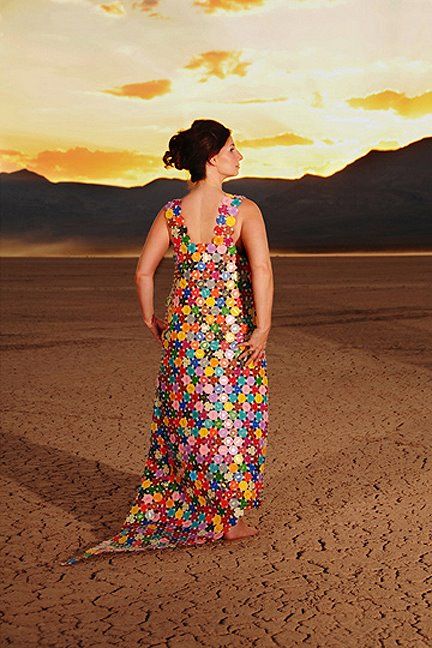 The casino-chip dress for Nevada is quite attractive.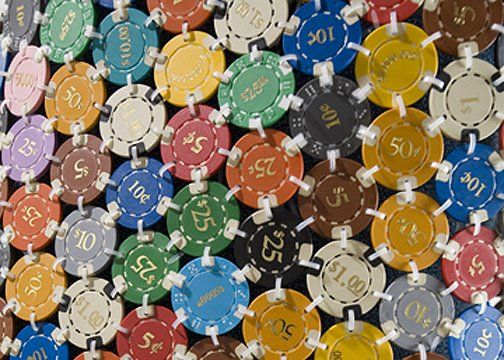 The casino chip dress in detail.