How to Make a Fabric Basket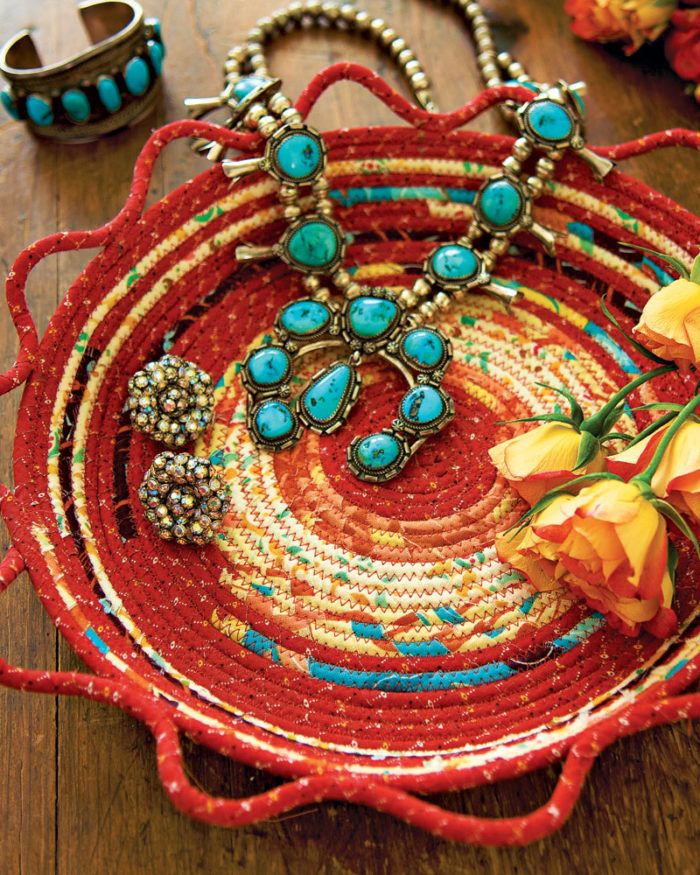 This fabric basket only looks complex. If you're looking at this fabric tray and thinking it's too difficult to make, think again. It's easy to create, you'll find endless uses for it, and you'll have bragging rights to go with it.
To make this tray, wrap strips of fabric of one kind or many around a length of lightweight clothesline. As you wrap and sew, you'll master the coiling techniques necessary to craft the tray, including simple tricks for completing the sides. Once you know how to shape the sides, altering the look is a piece of cake. Linda Permann shares these techniques in this article from Quick Stuff to Sew Vol. 3. Click on View PDF below.
View PDF