Drawing Designs on Fabric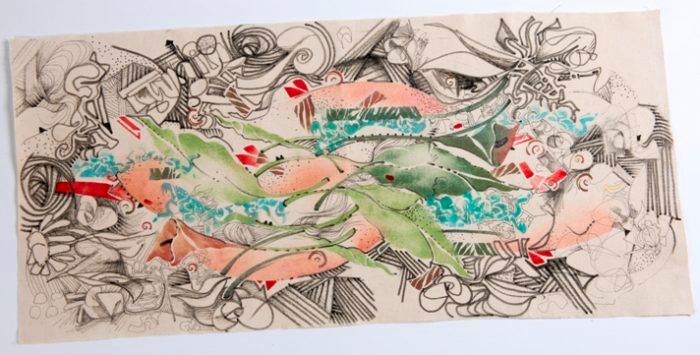 In Threads issue 160 (April/May 2012), we showed you how to free-hand paint, stamp, and stencil surface designs on fabric. You can add artistic details to painted designs on fabric by drawing with pen-or use fabric pens on their own. Diane Ericson offers some tips.
Pen drawing on fabric is a unique way to express your design vision and create custom graphic effects. Pen drawing, like brush painting, is one of the purest forms of expression. Nothing stands between your artistic impulses and the fabric except the pen in your hand. There's really nothing more to the process than putting pen to fabric and letting your inspiration flow.
For surface design in pen, I like Jacquard's Tee Juice fabric pens, which come in three tip sizes, many colors, and are washable and fade-resistant. You can draw on anything from canvas to knit, but it's best done on fabrics with smooth, flat surfaces. Avoid loosely woven, textured fabrics. To stabilize the fabric on your work surface and prevent distortion while drawing, stretch the fabric slightly and tape or pin its edges down. While working, store the pens tip down so the ink is ready to flow. A set of curves and straight edges comes in handy for drawing crisp, firm lines.
Here are some tips for drawing designs in pen on fabric:
• Experiment with your drawing to find the effects you want to create before getting started on your project fabric.
• Use a lighter hand and move quickly over the fabric surface for fainter, finer lines.
• Use a firmer hand and move slowly over the fabric for stronger lines.
• Work lightly on knits to prevent distorting the fabric.
• Combine different pen tip sizes in a design to add dimension. Large, medium, and fine-tip pens were used for this drawing on canvas.
• Transfer an image onto fabric by tracing it. Tape a drawn or printed image on paper to the fabric. Then, trace slowly over the image to allow the pen's ink to soak through the paper and onto the fabric. This works best with sheer and slightly sheer fabrics.
• Consider collaborating on a painted fabric project with a friend. My son, Miles, and I have been working back and forth on some fabric. He is a prolific young artist and it is such a great way to celebrate what you love while opening up to new ways of working.
Here are several examples drawn with different size fabric pens: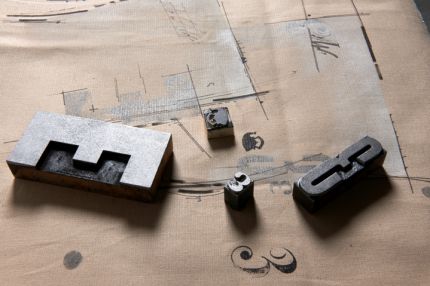 After stamping and stenciling designs onto canvas (above), I added strokes, faux stitching lines, and faux writing with a fabric pen in a variety of sizes and colors. To get firm, crisp lines, I used a set of curves and straight edges.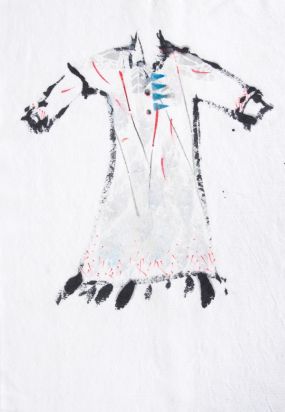 For this art piece (above), I combined brush painting, stamping, stenciling, and pen drawing (the red strokes).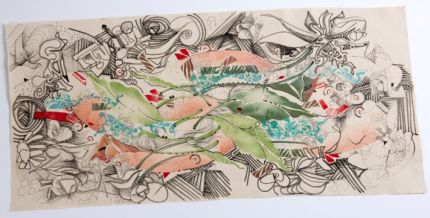 My son, Miles, and I collaborated on this canvas piece (above), working back and forth between us. First I stenciled designs in colorful fabric paints. Miles then wove pen drawings through and around the stencils.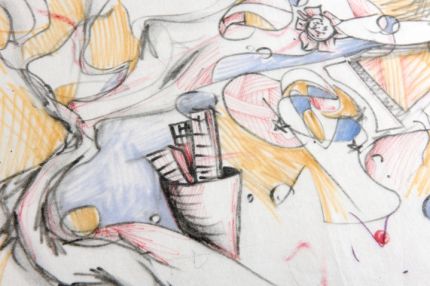 Using a collection of colored pens on silk organza, my son, Miles, drew the piece above.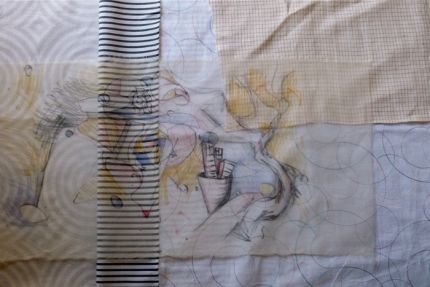 Layering his sheer design over a variety of printed fabrics takes the drawing to another level.
by Diane Ericson
Fabric drawings by Miles Frode
For more inspiring work with TeeJuice Fabric Pens.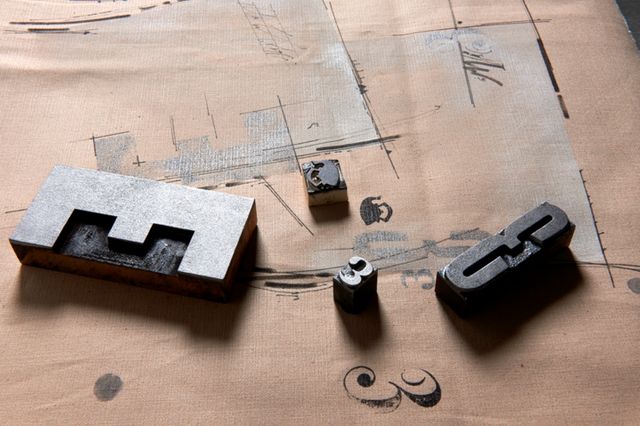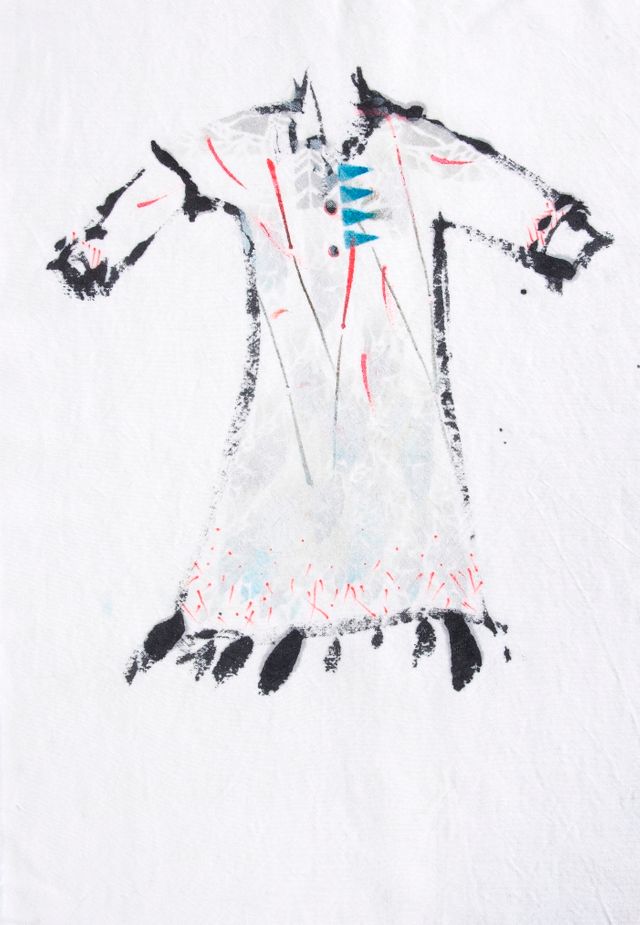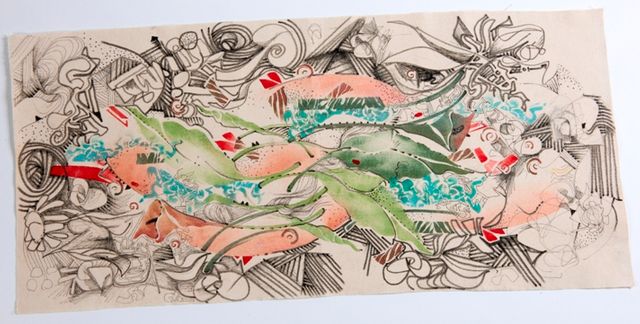 Pen drawing on fabric is a unique way to express your design vision and create custom graphic effects.