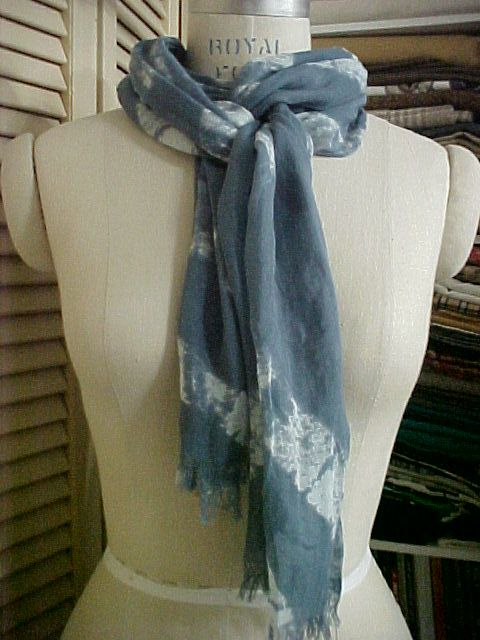 On a recent trip to market, I had a few hours to spend at an upscale mall with many boutiques and higher end department stores. I know long scarves have been the rage for the past 18 months. The designers and manufacturers have continued to supply us with wonderful prints and textures, but the prices have been skyrocketing. I think the least expensive scarf (2 yards long x 15 inches wide) was $39.00 in a chain boutique. I stopped looking when I saw one that I thought was very pretty at $48.00, but in fact it was $148.00. Old eyes! This is when the old sewing motto applies, "I can make that!"
When I first saw the scarves on the market a few seasons ago, they were sewn with a weighted rolled hem on all four sides. These scarves were not easy to make because the tiny hems were turned on the corners and very often were hard to start stitching under the presser foot. The corners would get caught and be 'eaten' by the throat plate.
It appears the manufacturers also saw this and have started using the weighted rolled hem on the two long sides and fringed the two short ends about 1 inch. Some scarves that I saw had all four sides fringed about 1/2 inch. A 'no sew' project for your non sewing friends!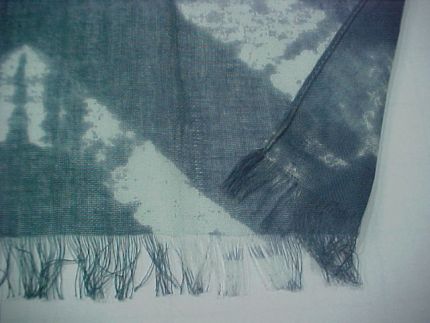 I showed the weighted rolled hem in my blog post, Weight a Narrow Hem with Thread. The fabrics I have been seeing are loosely woven and soft so they scrunch easily. Rayon batiks, cotton gauze, even cotton cheese cloth, that you can have fun dyeing, would all work well. Moving into the fall and winter months, wool challis would be beautiful.
The scarf length starts outs about 16 inches wide by 2 yards long. Fringe the 1 inch at both ends first.…
Start your 14-day FREE trial to access this story.
Start your FREE trial today and get instant access to this article plus access to all Threads Insider content.
Start Your Free Trial
Already an Insider? Log in