Kid's Fashion Giveaway: "The Fashion Designer's Handbook"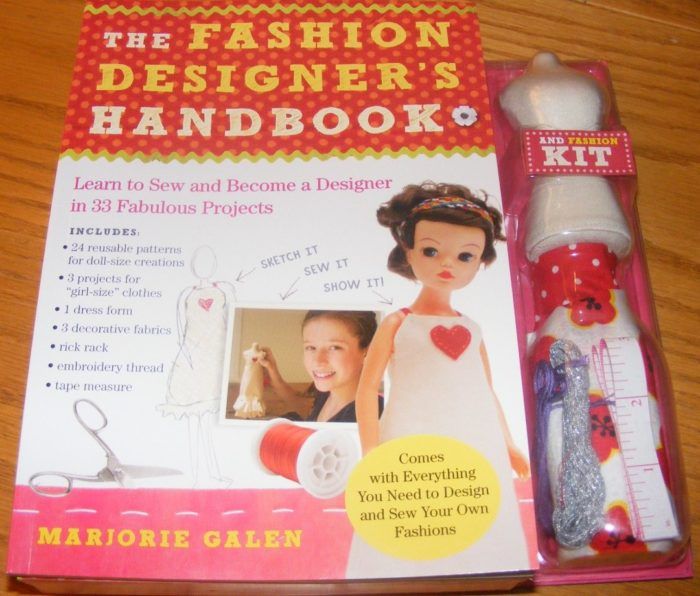 YOU COULD WIN THIS ADORABLE KIT
The holiday season is approaching quickly, and for this holiday season, Threads is giving away The Fashion Designer's Handbook and Fashion Kit by Marjorie Galen (Workman Publishing, 2011). This would be a great holiday gift for your 7- to 12-year-old daughter, granddaughter, niece, or anyone you know who loves to design, style, and express themself through fashion.
THE KIT CONTAINS EVERYTHING NEEDED
Galen starts with the fundamentals, showing readers how to complete basic stitches, utilize different fabrics and sewing tools, and create a few simple, no-sew items. Diving into this book, girls will be able to come out making cute outfits such as a "Princess Party Dress," a mod mini skirt, and a Chanel-inspired "Coco Jacket." The kit includes all the tools your fashionista will need to design and sew clothes for her 11½ inch dolls and herself such as: a doll-sized dress-maker dress form, an instruction book, 27 patterns, ribbon, measuring tape, thread, and 3 different fabric prints.
LEAVE A COMMENT TO BECOME ELIGIBLE TO WIN
Do you know someone who you think would love this as a holiday gift? If so, leave a comment explaining why, and you will be entered into our drawing for this kit. The deadline for your entry is December 11 at midnight, and the winner will be chosen the week of the 17th and will be notified via email. Good luck!