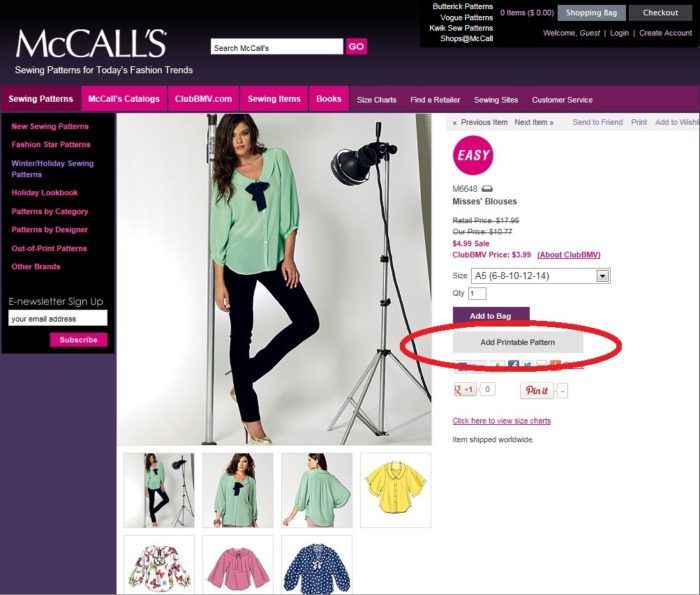 What can better exemplify the pleasures of instant gratification–especially for a sewer–than the ability to find a pattern and download it immediately from a website? There are so many online outlets now offering pattern downloads, ranging from crafting sites to craft market sites, such as Etsy.com.
More pattern companies, new and long-established, have begun offering downloadable patterns for purchase on their websites, too, including Simplicity, Colette Patterns, HotPatterns, Burda Style, Butterick and McCall's (look for the printer icon). In fact, there are websites entirely devoted to electronic patterns-some for sale, some free. Many (but not all) of these pattern companies, and others not mentioned here, use PrintSew.com to deliver downloadable patterns purchased through their websites.
Most downloadable patterns come in a format designed to be printed on a home printer and assembled. The full-scale pattern pieces are spread across various sheets of 8.5-inch-by-11-inch printer paper and must be taped together in the correct sequence before you can cut out the pattern and fabric. The benefit is that you can print fresh patterns an unlimited number of times.
Some patterns, such as those offered by BurdaStyle, are also available in a format that is easily delivered to a print shop for full-scale printing on single large sheets of paper like a regular tissue pattern. The same benefits as the home printer variety apply, with the added benefit of eliminating the assembly. However, in addition to paying for the pattern, there are also the print shop's fees, which in some cases may negate the low cost of the downloaded pattern.
What do you think of downloadable patterns? Are they worth the trouble of printing at home or in a print shop? Do the benefits outweigh the drawbacks? Are some of the electronic file formats you've encountered unwieldy, difficult to use, or incompatible with your computer's operating system?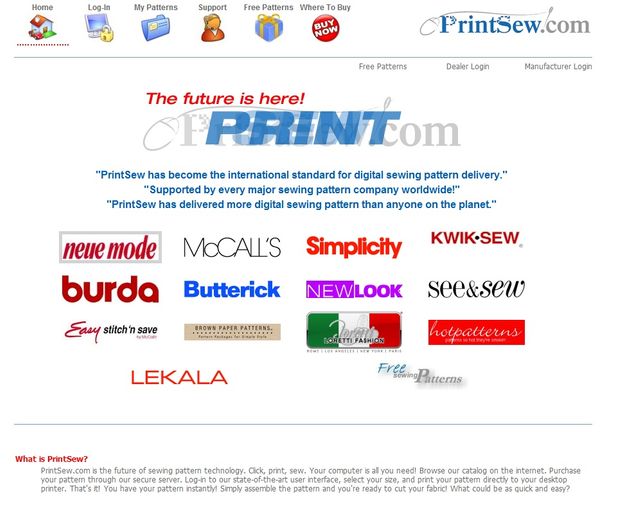 Many sewing pattern companies use PrintSew.com to deliver pattern downloads after purchase. You must first download a plug-in from the website before you can download purchased patterns.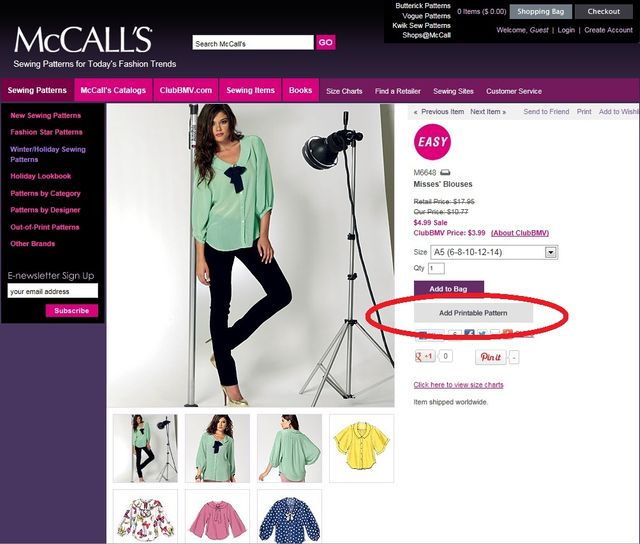 McCall's (and sister company Butterick) both offer printable pattern downloads for some designs on their websites. Look for the printer icon next to pattern numbers and click on the "Add printable pattern" button on the pattern design page (circled in red).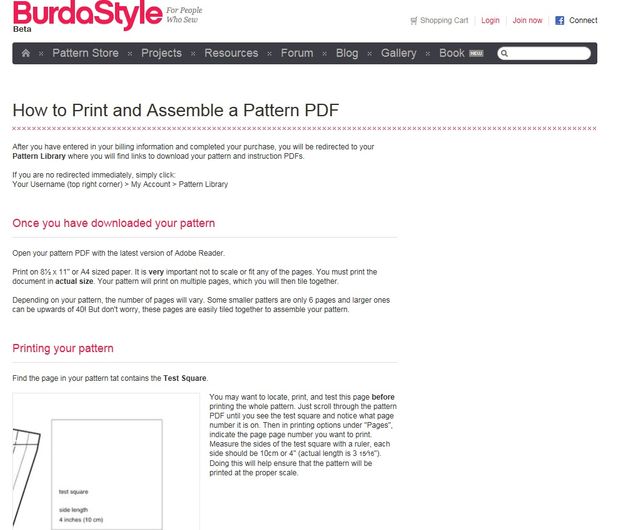 Each pattern company provides instructions for printing and assembling its printable patterns on its website, as illustrated by BurdaStyle here.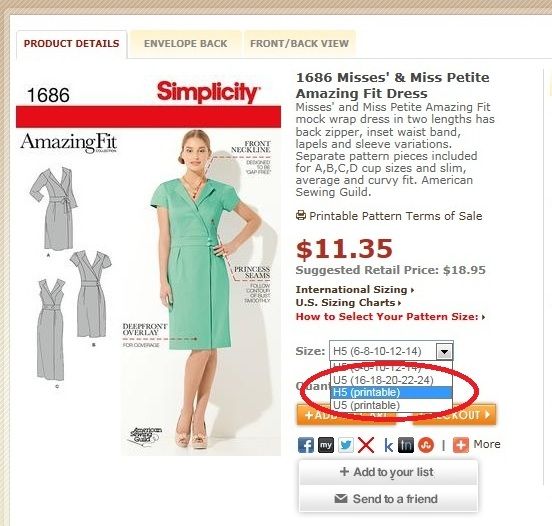 Simplicity also offers printable pattern downloads on its website, but not for all designs. Type "printable" into the website's search window to pull up all the patterns offered as downloads. On the pattern page, use the drop-down menu to select the size range with "printable" listed in parentheses after it (circled in red).