Rich, Regenerating Emerald Green
Green is known as a healing color. It balances as it energizes and regenerates. It also happens to be the color associated with prosperity. Visions of rich, lush emerald green forests and fields spring to mind when we think about pure, healthy environments. The mineral emerald has long been coveted for its distinctive color and fire, and has been linked to concepts of beauty. With such positive connotations, it's not surprising that emerald green was been tapped as the Pantone Institute's 2013 Color of the Year.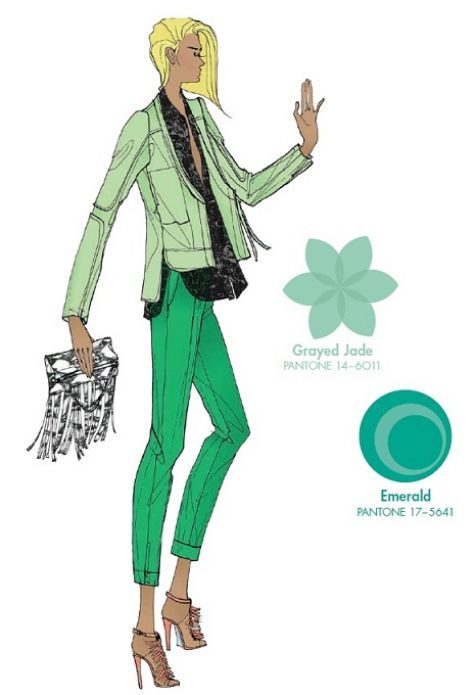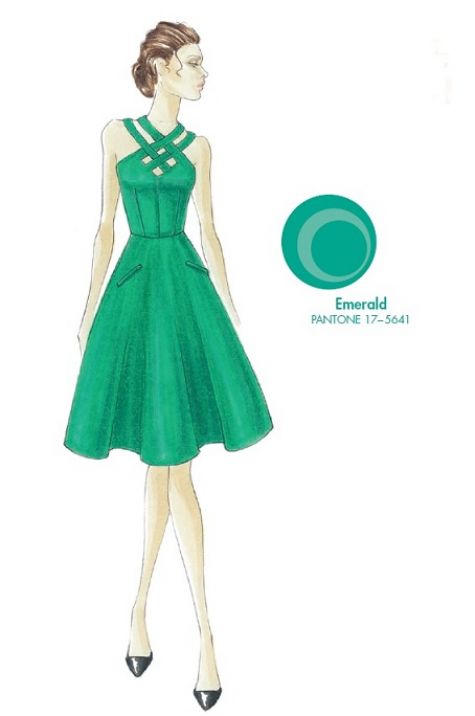 All you have to do is look at the spring 2013 fashion collections, fabric releases, and home decorating products (designed months ago) to see emerald green's prevalence for the coming year. All shades of green have been seeing increased use by designers over the past several seasons, according to Pantone, perhaps an indication of a more positive mindset among consumers. Emerald's dominance on the runway and in fabric collections could indicate at the very least a desire to overcome the "blahs" brought on by the economy and to inject new energy and a sense of well-being into life through our wardrobes.
I love emerald green as a color for clothing, despite the fact that it's not the most flattering shade for me. Nevertheless, I'm cheered and soothed every time I see someone else wearing a stunning emerald-colored garment. And even though I won't be sewing any clothes from emerald green fashion fabric, I think it's a gorgeous and surprising color for garment linings.
Do you like emerald green? How does the color influence your mood? What color do you expect to be using most in your sewing projects this year?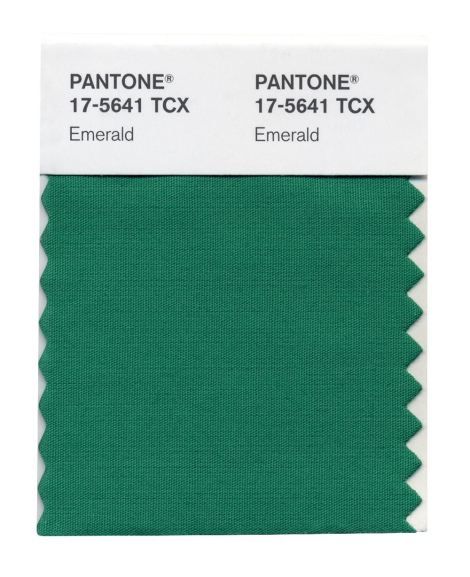 Pantone's Emerald green is the 2013 Color of the Year.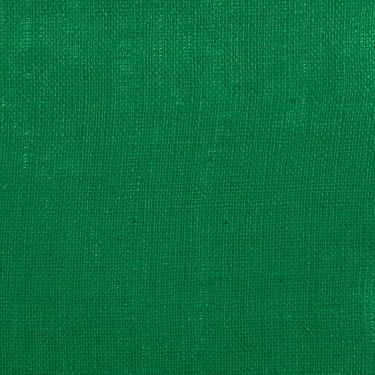 Many 2013 fabric collections will include emerald green, either in solids or in prints incorporating emerald with other colors.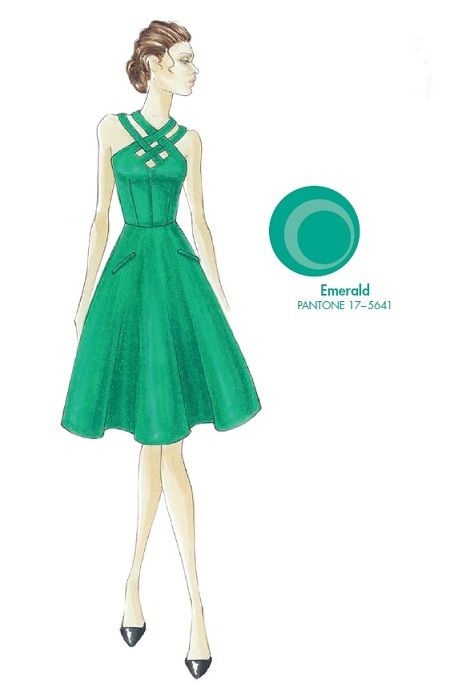 Emerald green is a significant color in 2013 ready-to-wear fashion collections, like this design created by Barbara Tfank for Pantone's Spring 2013 Fashion Color Report.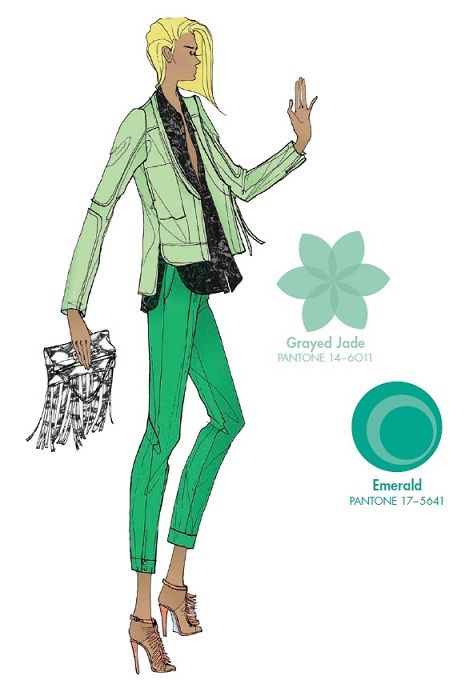 Emerald on its own is stunning, but it combines well with other hues for more subdued outfits, like this one designed by Tracy Reese for Pantone's Spring 2013 Fashion Color Report.