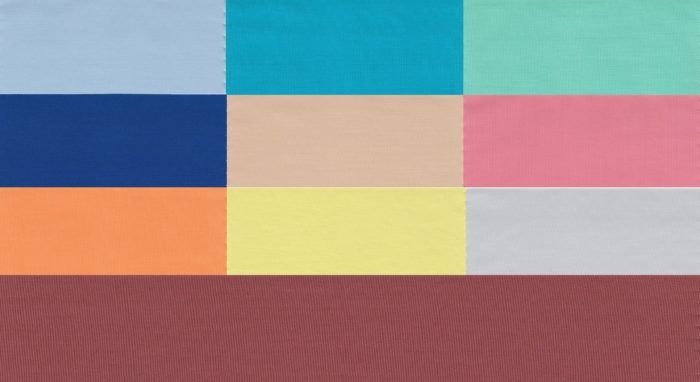 It's still cold and snowy in many parts of North America, but at least we can look forward to fresh spring colors in our sewing. Lucky for us, Pantone has released its Spring 2015 Fashion Color Report to tell us all about the top 10 colors that fashion designers used in their spring runway collections. While no one can you tell you what colors look best on you and what you should sew, we'll be seeing these colors all spring and summer long in retail clothing shops and fabric stores, sprinkled among the more standard seasonal hues.
The top 10 fashion colors for women this spring are:
Airy, ethereal Aquamarine
Tropical, playful Scuba Blue
Soft, serene Lucite Green
Bold, refreshing Classic Blue
Warm, glowing Toasted Almond, which functions as a neutral
Coral-infused Strawberry Ice
Energizing Tangerine
Yellow-tinted Custard
Red-brown, rich Marsala–the color of the year
Relaxed, unobtrusive Glacier Gray, another neutral
For the first time in several seasons, the men's palette deviates from the women's by more than one or two colors. This spring's top 10 men's fashion colors are:
Cool, calm Dusk Blue
Quiet Glacier Gray as a neutral
Fresh, summery Treetop
Bold Classic Blue
Warm Toasted Almond, again as a neutral
Olive-green Woodbine
Peachy-beige Sandstone
Strong, steely Titanium
Rich Marsala
Retro-inspired Lavender Herb
According to Pantone's researchers, this year's spring palette reflects a growing cultural need to disconnect from technology and seek calmness and introspection. Whatever the reason for the current color trends, these soft, cool hues and subtle warm tones combine into a fresh, minimalistic palette that takes its cues from nature.
While I find them all pretty and generally appealing, the only ones that really speak to me are Lucite Green and Scuba Blue. I look at them and daydream about strolling on a sunny, tropical beach wearing filmy, flowing clothes in vibrant colors. (It may be the first day of spring, but it's snowing here in Connecticut, and tropical dreams will get me through the last bit of winter.)
Do you like any of spring's colors? Will you be seeking them out to sew your spring/summer wardrobes?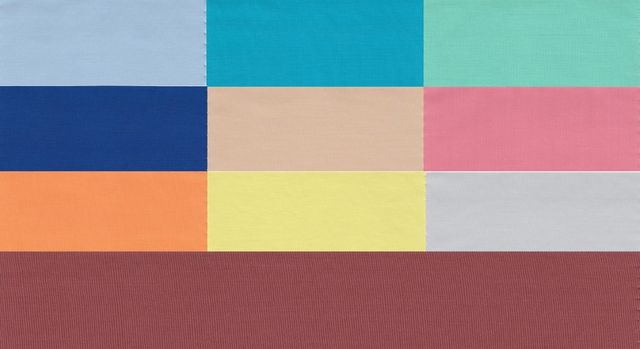 The women's spring 2015 color palette, left to right: Aquamarine, Scuba Blue, Lucite Green, Classic Blue, Toasted Almond, Strawberry Ice, Tangerine, Custard, Glacier Gray, and Marsala, the color of the year.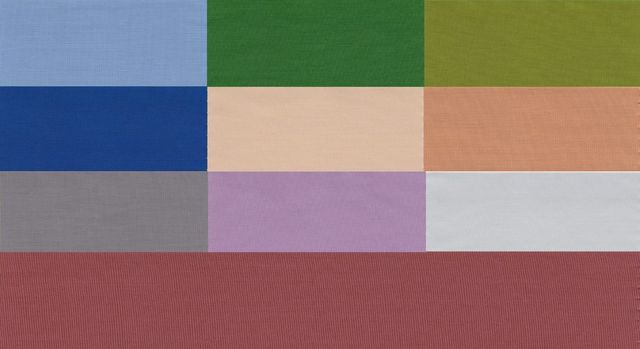 The men's spring 2015 fashion color palette, left to right: Dusk Blue, Treetop, Woodbine, Classic Blue, Toasted Almond, Sandstone, Titanium, Lavender Herb, Glacier Gray, and Marsala.