Dress Forms Can Be a Sewing Room Essential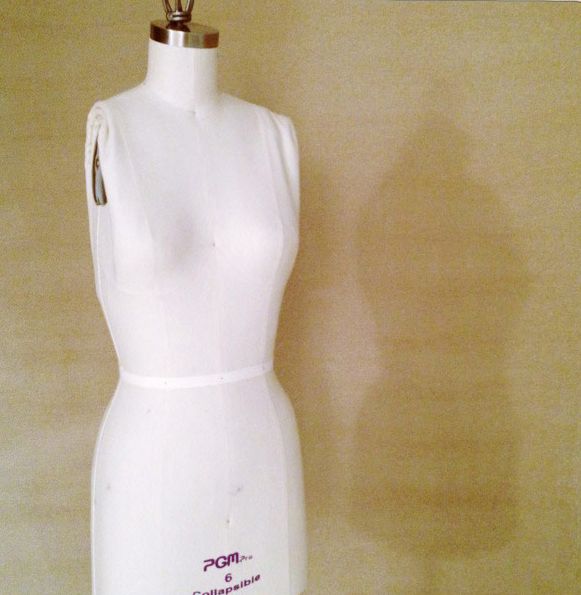 Some Sewers Consider a Dress Form Essential
I've never owned a dress form, but I know many sewing enthusiasts who would never dream of sewing without one. The Threads seamstress, Norma Bucko, has several in her sewing room, and we have several more tucked here and there in our editorial offices. We use them often sometimes simply to display a garment, but also to decide on embellishment or pocket placement, to examine a garment's fit, to decide whether long sleeves or short sleeves would look best, and a dozen other reasons.
Many Sewers Customize their Dress Form
Readers have submitted a number of tips suggesting ways to adapt a dress form to fit their body perfectly including every curve or to take into account weight fluctuations. It seems to me that asking passionate sewers about their favorite dress form is like asking them about their favorite fabric–there is no one answer. Sewers know what they like about their dress form, but they also know what they don't like. Here's a list of articles/tips we've done on the subject in case you're curious. If you don't have access to the issue, please contact our customer service folks, or better yet, purchase our Archive DVD-ROM, and you'll have access to all of the issues from your computer.
"Fit for Everyone" by Kenneth D. King in issue #161. This describes how to sew removable covers to make your dress form work for multiple figures.
"Tip: Meet Madeline" by Sandy Moeckel in issue #153. This tip describes how Sandy inexpensively made her dress form suitable for herself as well as her daughter.
"Tip: Identical Body Double" by Anne K. Brenz in issue #144. This tip describes the way Anne made her dress form fit her every curve.
"The Dress Form–A Sewer's Best Friend" by Carol Fresia in issue #123. Described below.
"Clone Yourself a Fitting Assistant" by David Page Coffin in issue #75. This article explains how to make a dress form from scratch.
Do You Own a Dress Form?
In the article "The Dress Form–A Sewer's Best Friend" we examined the major dress forms that were available at the time (2006), and it doesn't appear that a lot has changed since then. If you have a dress form, what is the one thing (or many things) you love or hate about it? I invite you to leave a comment about your dress form's pros or cons. The information will be helpful to those thinking about adding a dress form to their sewing room.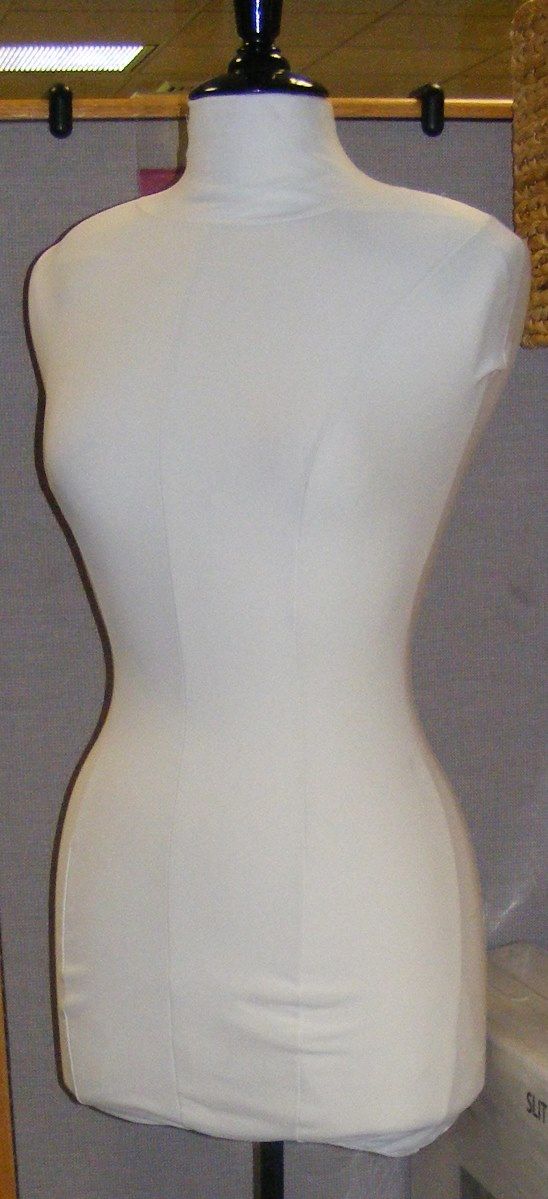 One of "older" dress forms.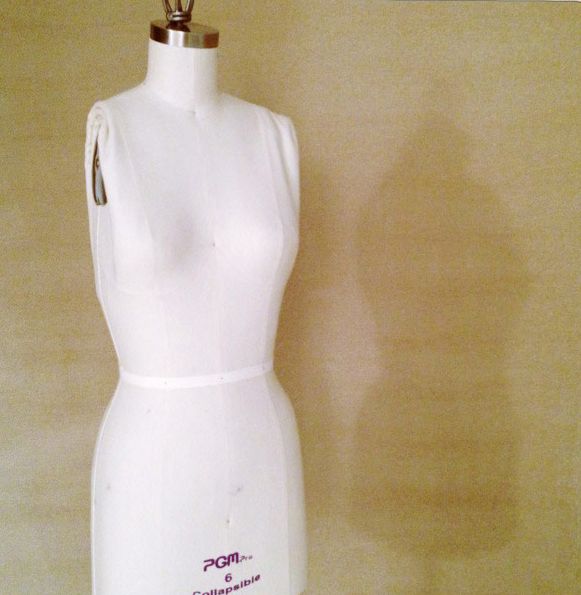 Here is one the many dress forms we use in our DVDs and web videos.