How to Reposition the Waist Definition on a Wrap Dress
Here's a quick tip on repositioning the waistline on wrap dresses.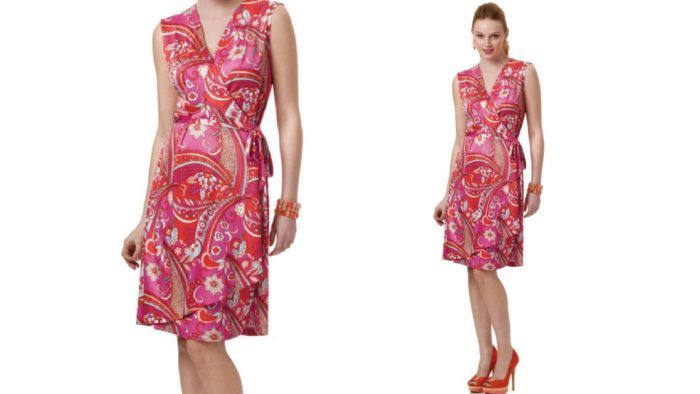 On a well-fitting wrap dress, the waistline and ties sit at the narrowest part of the waist, without bunching in the bodice fabric. To ensure a dress's waistline corresponds with your waist level, carefully measure from your neckline to waistline at center front and center back and compare it to the front and back bodice patterns. Shorten or lengthen the pattern as necessary.
For a woven fabric, make sure the waistline positioning enables you to easily raise and lower your arms when the dress is secured. If you've chosen a high-stretch knit fabric, you may need to raise the bodice waistline by 1 inch to accommodate for the fabric's weight and stretch, which will pull the waistline to the correct level.
Threads Insiders can learn more about fitting and sewing a wrap dress in "Perfect the Wrap Dress" by Christine Jonson, Threads #168, Aug./Sept. 2013. Various wrap dress styles are explored in the article.
Do you own any wrap dresses, or are you planning to make one? If you often wear wrap dresses, what are some of the design or construction elements that draw you to this iconic design?