The Winner of Threads Issue 168 is…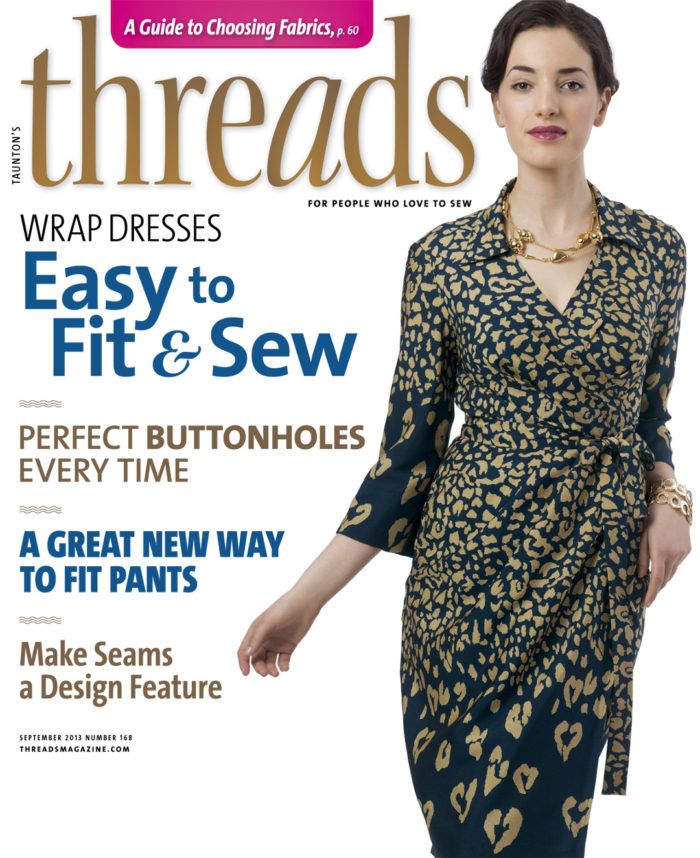 Congratulations to letsquiltnow who was randomly selected in our recent Magazine Giveaway. Letsquiltnow will receive a copy of Threads issue no. 168 (August/September 2013).  She replied to the same question our Contributing Authors answered: What garment worn in a Hollywood movie (new or old) would you consider your favorite? Read her reply in the original Magazine Giveaway announcement.
Threads issue no. 168 is full of fabulous articles such as:
"Perfect the Wrap Dress"
"A Great New Way to Fit Trousers"
"The Ebony Fashion Fair"
"Variations on a Seam"
"Fabric Selection Secrets"
"Fastenings Go Undercover"
Plus, you'll also find great information in our department stories including new projects, tips, embellishment ideas, and more!
Congratulations, letsquiltnow. Enjoy the issue!